Love them or hate them, business cards remain ever-present in the modern world. With letters, Post-It notes and other paper products slowly being replaced with electronic versions, it's somewhat surprising that the business card printing has endured to such an extent. In fact, with so many people now designing themselves unique and quirky cards, you could argue that they're more important today than ever before, especially if you work in the creative industries.
Your business card serves as a first impression of you and the work that you do, so make sure yours is saying something interesting about your personality and your output. Take a look at the 20 incredible business cards below, all of which are ingenious to my mind. You might not have the resources to produce something of the same standard, but you should feel inspired to make your card stand out from the pack.
You need to flex those thumb muscles to reveal the information on this business card, which is printed onto a piece of stretchy elastic.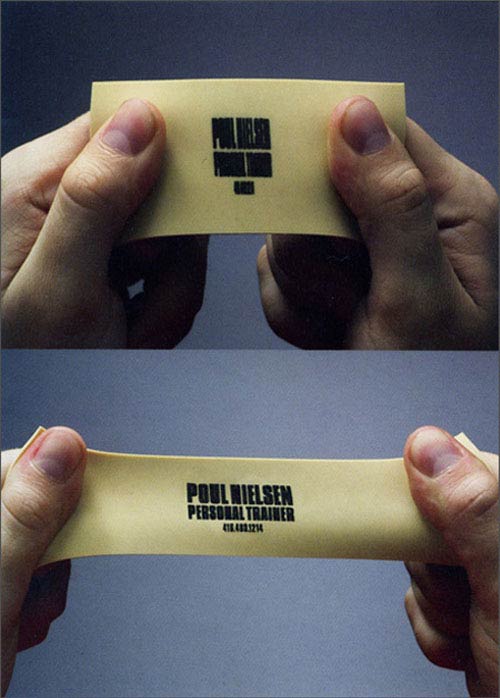 This hilarious, perforated creation is perfect for a divorce lawyer specialising in clean break-ups.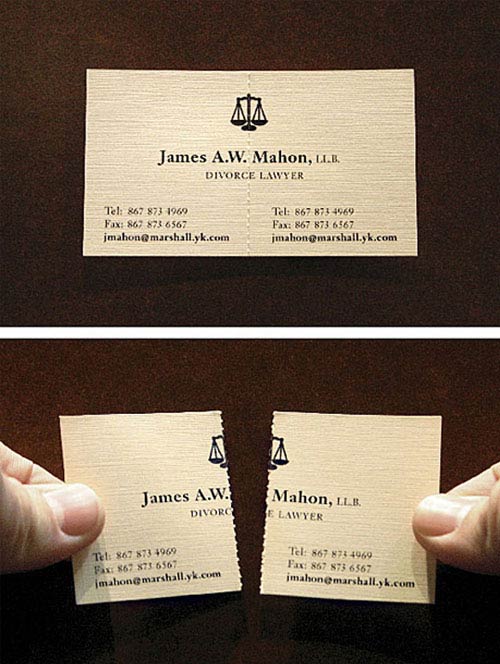 3. Yuka Suzuki (Hair and Make-Up Artist)
Yuka Suzuki's card comes with 14 free hair clips. Not only does it look great, it's useful too!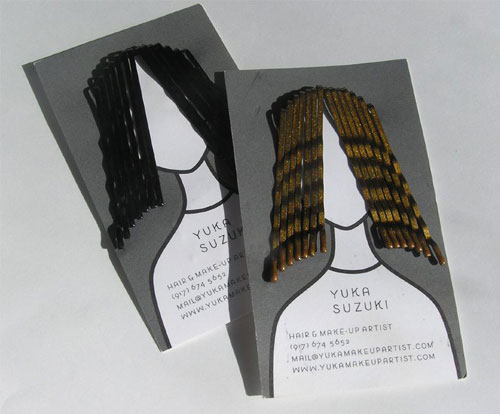 This card is simple, but very effective and would certainly be cheaper to produce than some of the others in this list. Perforation is a must for any acupuncturist.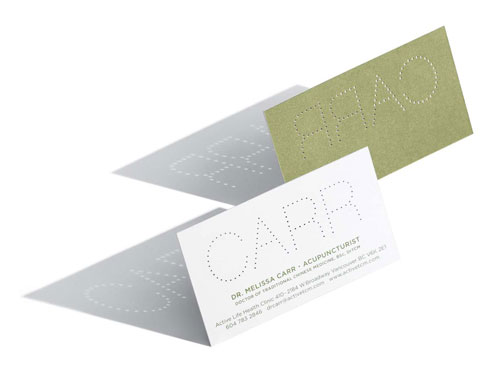 If you deal in wood, why not make your card from the material you're surrounded by all day, every day. It looks great and adds durability.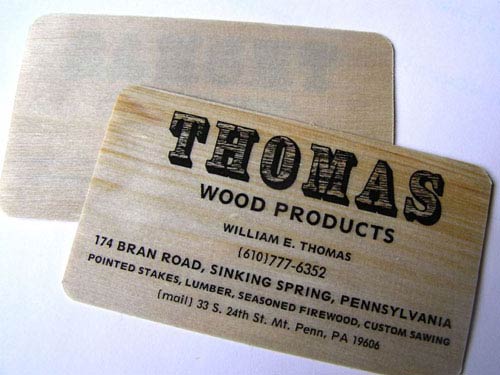 6. David Wolf (National Greyhound Adoption Program)
This dog tag design is so unusual that few people would every throw it away.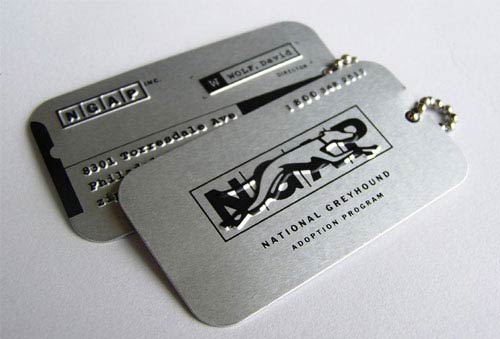 7. Ramesh Sharma (Post Marriage Counselling)
The opposite of the divorce lawyer's card above, this marriage councillor's business is reuniting two halves as one.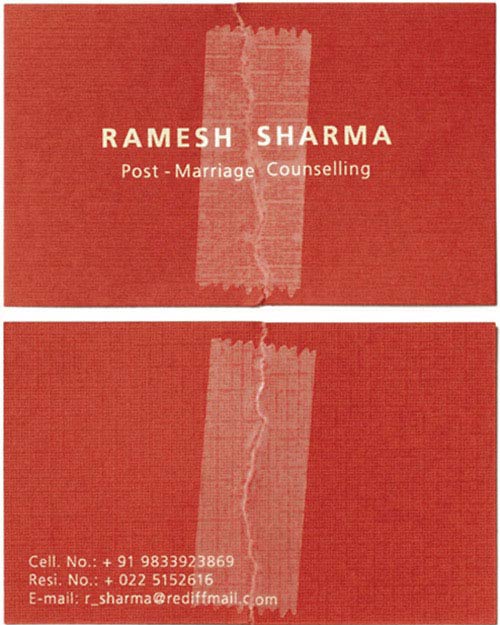 If it weren't made of paper, this would serve as a very handy pocket comb. As it is, however, it makes for a very memorable business card/appointment card.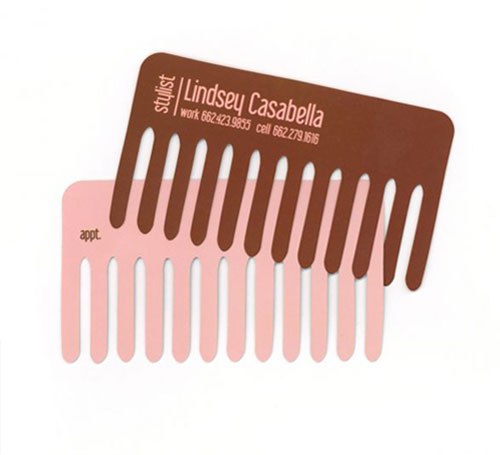 9. Aen Tan (Design Director)
This card is perfect for a curator, art dealer, gallery owner, or just a designer keen to show off his/her creative talents.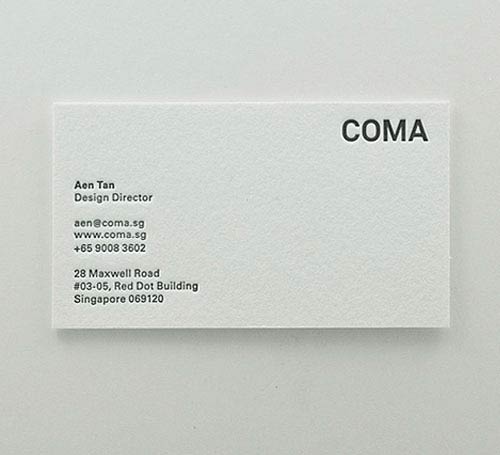 Lush Lawn's card might look expensive, but it probably wouldn't cost that much to make. Grass seeds are incredibly cheap, and assuming that you're prepared to fill them yourself, the small envelopes would be easy to produce.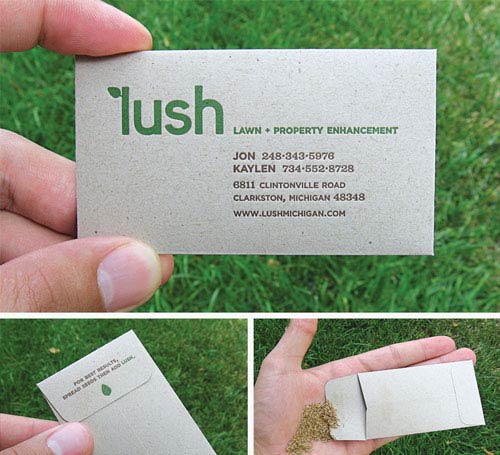 Business cards don't come any cuter than this. Like his furniture, Jim Profitt wanted this card to look as though it had been made by hand, rather than by machine.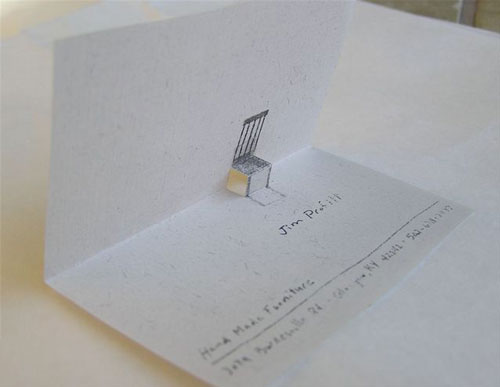 Davor Rukovanjski's card is ridiculously cool! It looks like something you'd find in your local pharmacy and even comes with a packet of pills and a "safety" instruction booklet.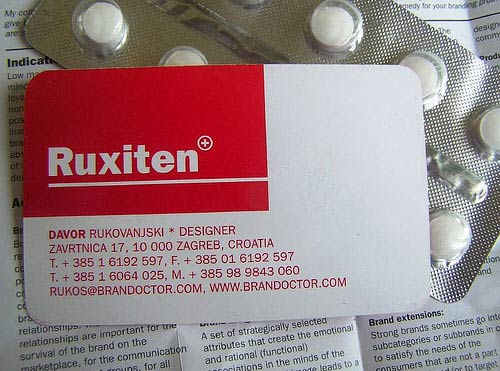 I absolutely love this card, which has been made to look like an ordinary packet of matches. Inside, each match has been drawn with a different expression. So imaginative!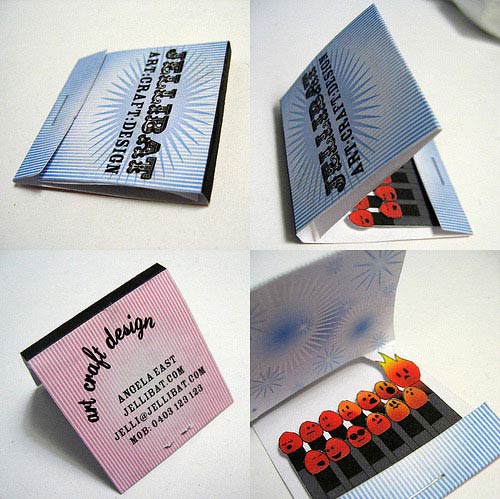 Chris Fisher's card is an example of a simple idea that just works so well. The slots cut into the card's side make it look like a genuine, old-school microphone.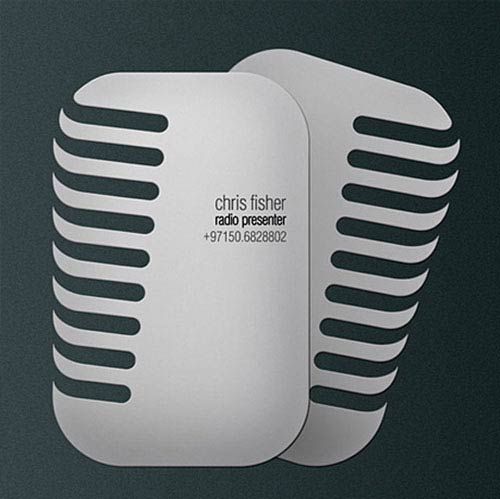 David Sjunnesson's card is bound to make a lasting impression. It's a flat-pack man which recipients can build for themselves.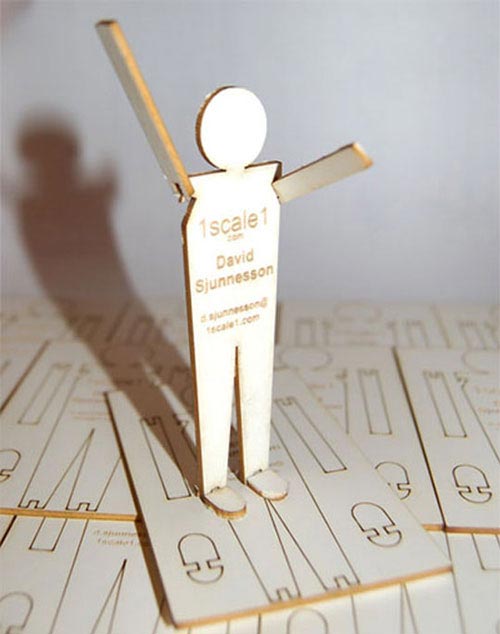 There's nothing particularly groundbreaking about this business card, but I find the combination of fonts, colour and shape particularly striking. It's certainly quirky enough to warrant a place in this list.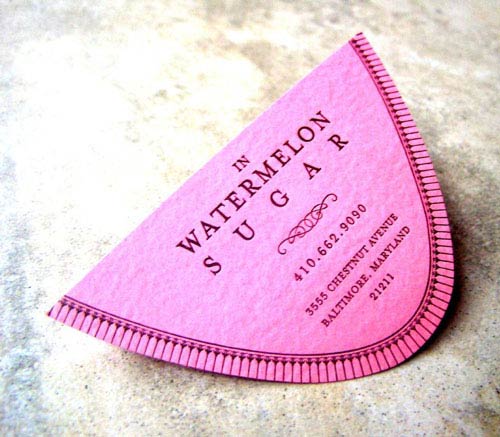 17. Alteroy (Designer)
Die-cut and very intricate, this business card, from a 28 year old visual communication designer, is a work of art in itself.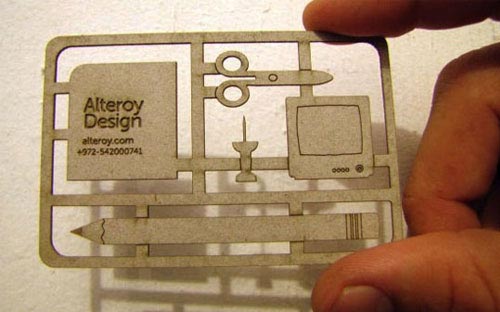 18. Katie Henderson (Writing and Editing Consultant)
Katie Henderson's company is called Tag, so she's made her business card into a… tag! It's not exactly rocket science, but I can assure you that this card will stand out against those of all her competitors.
This luxurious card has a textured face which screams style and sophistication, which is exactly what you're looking for when you hire a photographer. The greatest visual impact comes from when viewing a stack of these cards from the side- bold and red.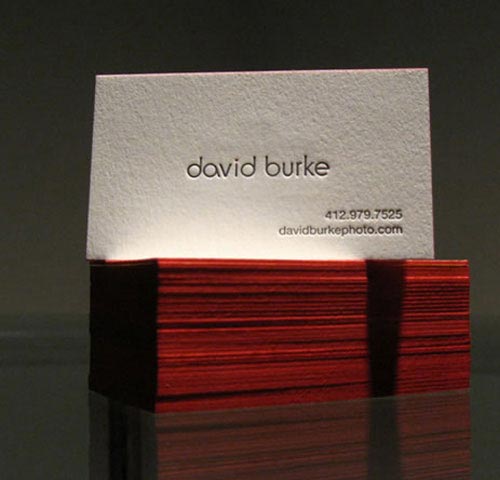 Jennifer Sciole's business card is printed onto a piece of plastic that's been cut into the shape of a length of film. As if that wasn't enough- the card even glows in the dark.