It is always good to look for logo design inspiration from logo galleries before going to create yours. Therefore, below are some of the best places to look for ideas. The websites below have been reviewed for some time.
1. Logopond
This website has loads of logos to look at. This website has the ability to search logos with keyword tags as well as the ability to see top logo designs which is based on user votes. This website has also a community forum where people can discuss different issues about logos.
2. Logo of the day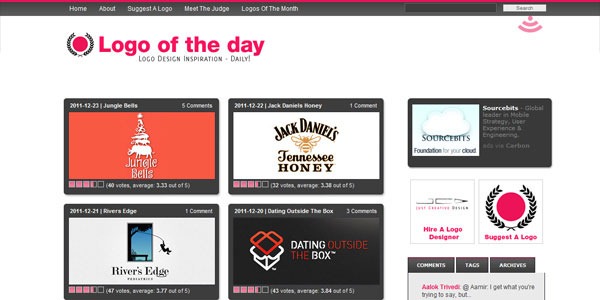 This website is among the 10 Logo Design Inspiration Galleries websites. It was launched in the year 2008. This website features one exceptional logo designs every day. In other words, you will get new and different designs every day. This site has a category called logo of the month. On that page, you will see all the logos that have been voted to be the best that month.
3. "Design the logo" group on Flickr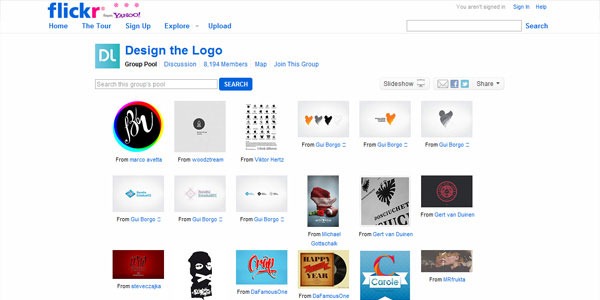 Although Flickr is more known as a photo-sharing community site, this site has a group poll known as "design the logo". This group comprises of approximately 21,900 logo designs that anybody could look at.
4. Logoed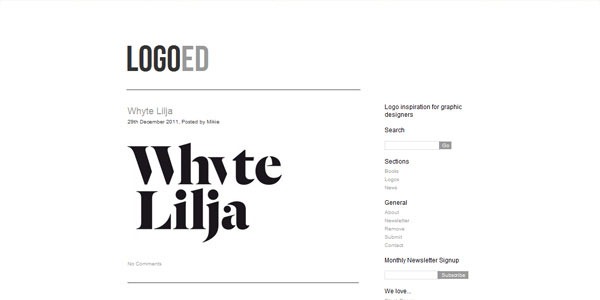 This website is a single page site where designers can go through quickly and look for beautiful logo designs. The thumbnails of this website are arranged in a vertical method/layout. When you are scrolling down, more logos are automatically loaded.
5. Logos and logotypes on deviantArt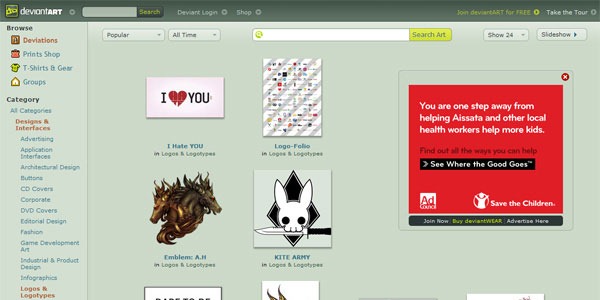 This website is the largest web community for designers. This is a wonderful website to go through if you wish to see more designs. The only limitation that this website has, you will get some amateurish logo designs and some art work that they are not really logos.
6. Logospire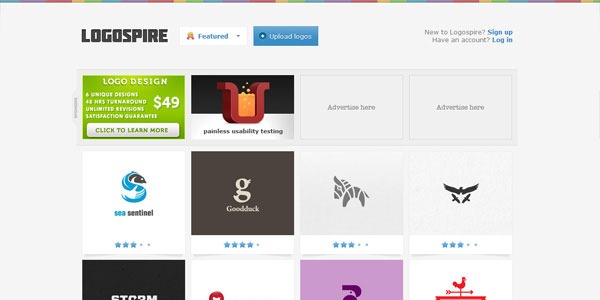 I should say that this website is one of the best. It has a fine web page layout and a relatively uncluttered user interface. Due to these features, this website is a wonderful logo design gallery to visit if you would like visual assistance to help you create yours.
7. Dribbble (logo tag)
This website is an invite only website where some of the greatest designers share screenshots of what they are working on. This website is a community website. Therefore, here you can get a good collection of logos that can be viewed through the sites logo tag. The best thing about this site is that, each uploaded screenshots has an auto-generated color palette on the right hand side, when you click on its thumbnail, the color of the logo will change to that color.
8. Logo moose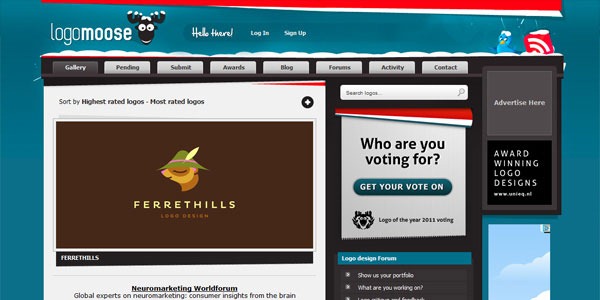 This website is also one of the best 10 Logo Design Inspiration Galleries. This logo design gallery showcases fantastic logos every day. Furthermore, it has been made easier to scroll the logos because of the large thumbnails. The logos are also arranged in a blog-style and in vertical format. This is great when you are browsing for visual inspiration. This website was also created in the year 2008.
9. Typebased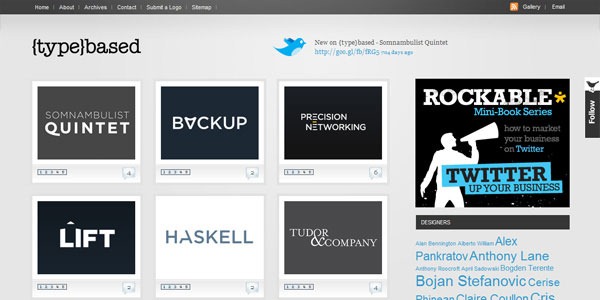 This website is a very unique logo design gallery. The reason for this is that it only exhibits typographic logos. If you wish to see how designers are pushing their creativity to the limit using this method, then you should visit this site. `
10. Creattica (logos)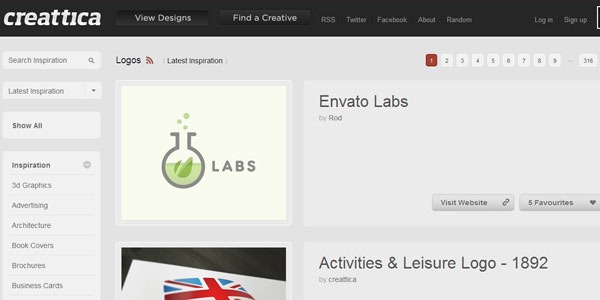 This website is not that strictly a logo design gallery, but it still boosting an extensive collection of different logos. This could be the best place to start off and get the best logo idea. This website has lager logo thumbnails, making it simple and easy to click through them; hence saving you some time.