Restaurant websites serve several main purposes. First, they help attract new clients through search and social traffic, and reach out to new customers who may never have heard of the restaurant before. Second, they serve as a showcase for the food, by including a menu and photographs of the food that is offered at the restaurant. Because of the multifaceted purpose, restaurant designs can be tricky to execute properly.
When designing a restaurant website, it's important to develop a good structure for the design and organize content well. Usually, hours of service should be readily available, as well as a description of the restaurant. A separate menu page works quite well so that customers can browse the menu before ordering. Lastly, it's usually pretty helpful to have directions or a map so that customers can find the restaurant easily.
Here are some delicious examples of restaurant, food and dining websites that use these principles of design effectively.
1. Kraft Foods

2. Olive Garden

3. Ali Baba Express

4. Back Yard Burgers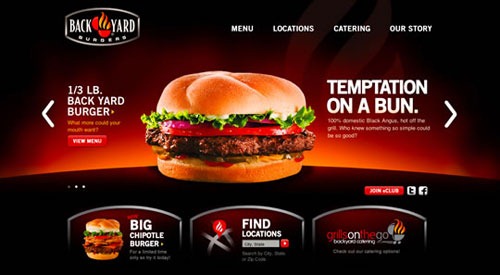 5. Mellow Mushroom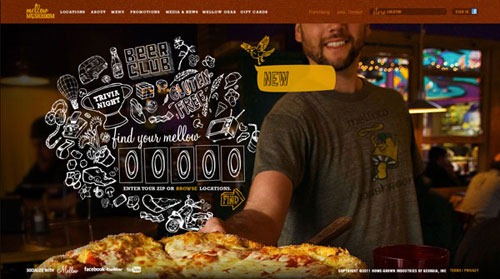 6. Nature's Table

7. g2geogeske

8. Payless Markets

9. We Are CupCup

10. Giraffe

11. La Masa Mimatta

12. Cannolificio Mongibello

13. Marie Catribs

14. The Noodle Box

15. McDonald's

16. Solegiallo

17. Culinary Culture

18. Thyme2 Restaurant

19. Twelve

20. San Diego Brewing

21. La Porte Sainte Claire

22. Pick Nick

23. Giraffe

24. Pizza Luce

25. Taco Bell
For addition, if you need great premium WordPress themes for your restaurant website, here are the best 6 Restaurant WordPress themes from Themeforest
Bordeaux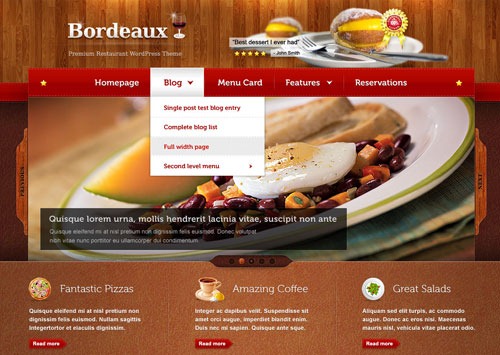 Monmarthe Cafeteria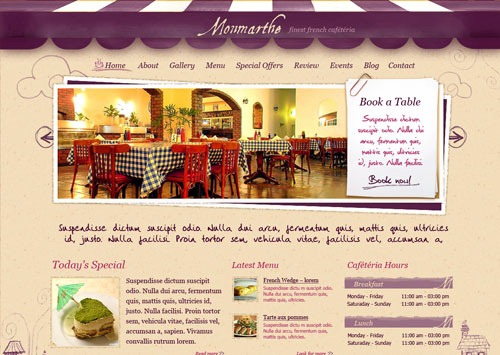 Pluto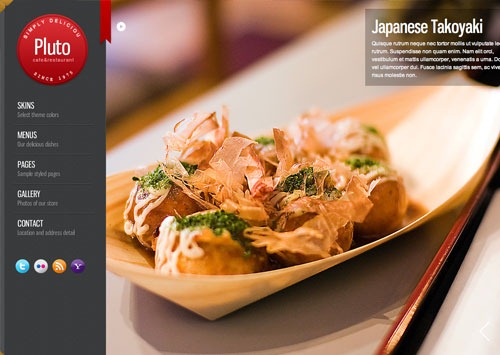 Feast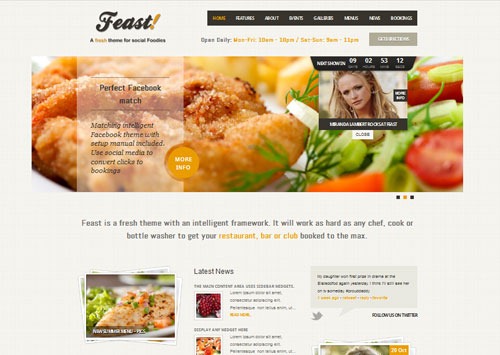 Restaurant Design WP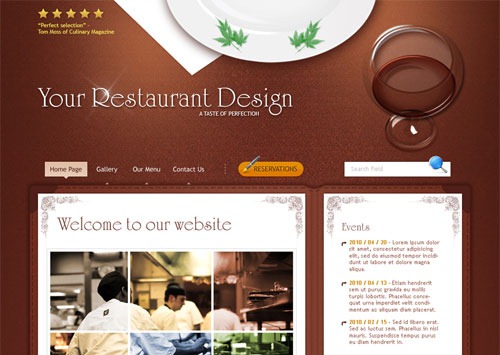 The Restaurant