Gifts are synonymous with social and religious occasions such as birthday, anniversary, Valentine's Day and Christmas. Although human sentiments have remained stagnant, the ways to express them have undergone a sea change. The reason is technology which has evolved enormously in the past couple of decades. New technologies have given birth to new products and techniques which today allow designers and manufacturers to develop, personalize or mass produce stunning merchandise.
Gone are the days when flower bouquets, dull and drab chocolate boxes or a simple mass produced commercial product was gifted in an equally boring wrapping. Today, you just need to think about a concept or an idea and voila it will be converted into live, working commodity. Yes, a 3D printer converts thoughts into products.
So what is 3D printing?
A 3D printer is an amalgamation of software technology and machine which allows designers and manufacturers to convert ideas into products which can be held in hand, felt and used like any normal object. It creates objects in three dimensions, using several conventional and innovative materials such as stone, metal, plastic and reinforced polymers. Of course its use will depend on the end product and the usability.
It is therefore not surprising to see the use of this amazing machine in creating innovative gifts for the above mentioned occasions. Mentioned below are 15 amazing gift ideas which just cannot be ignored.
1. Chocolate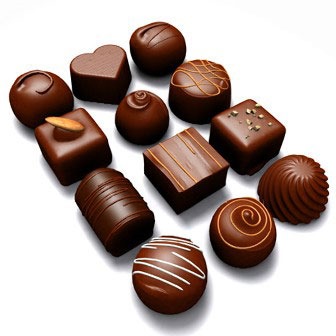 Chocolates have always been an integral part of occasions such as birthdays, Valentine's Day and Christmas. However, a 3D printer turns this gift a little more exciting commodity by casting your name, insignia, image or some bold text typically your sentiments in fancy fonts. Now imagine the receiver's joy when he/she unpacks this personalised chocolate which offers the same taste but looks absolutely unique. You can go one step further and actually create an object out of a chocolate slab.
2. Chess Set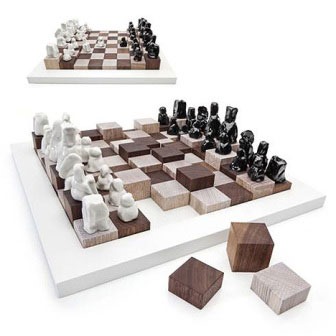 Connoisseurs and people who believe in class will find personalised products a great way to express their individuality. A chess set carved from exclusive material such as glass or innovative, reinforced transparent polymer with special inscription on each piece makes a perfect gift for such entities. Offer one of these and fetch life long appreciation.
3. Speakers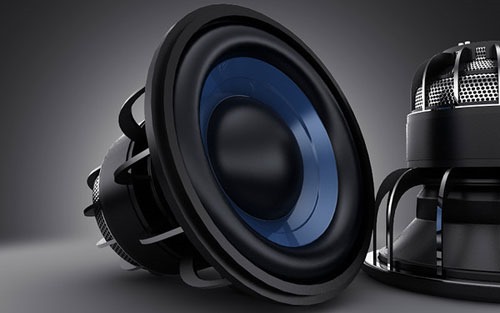 With mobile phones evolving every 24 hours, literally, it is time to exploit this arena. Let your imagination run wild. Gift a couple of Eiffel tower based speakers with your valentine's name engraved at the bottom or maybe flower shaped speakers with your wife's picture in the centre. If you are gifting a speaker set to a geek friend make sure it has lots of LED lamps and customized perforated metallic grill.
4. Glasses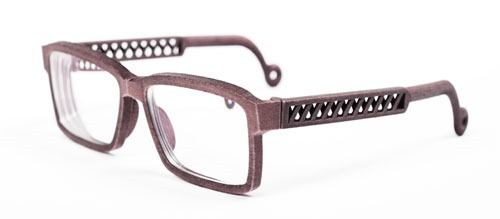 Glasses, glares, sunglasses and frames are all synonymous with glamour although its prime function is to prevent exposure to damaging ultra violet rays. A 3D printer can create stunning designs and form factors. For the fairer sex it means they can now have different colored glasses for different occasions each embedded with precious stones or gold ribs running along the sides.
5. Phone Covers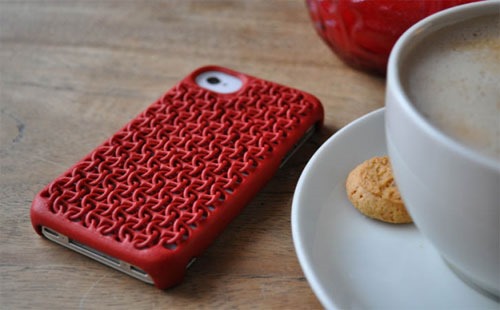 Phone covers are no longer a child's play. A 3D printed cover for high end phones made from silver or gold, studded with precious gems can cost upwards of $10,000. Artisans who create them spend hours polishing, making sure every nook and corner sparkles and offers a smooth finish. These covers are exclusive in the true sense. Gift one of these and you shall be remembered forever.
6. Printed Nails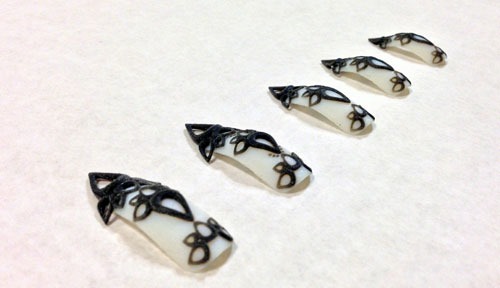 Now this might seem a little outrageous but the fact is customized printed nails have come a long way. Gift one of these sets to your spouse or girlfriend and see the glow on her face. These are typically designed from plastic but you can also use metal, embedded with gemstones.
7. Jewellery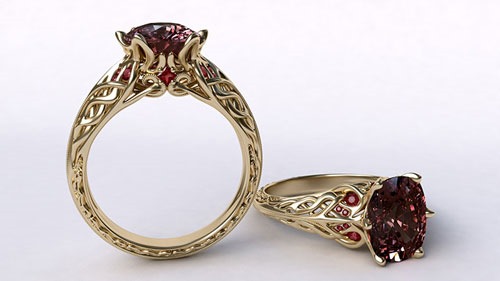 Pendants, necklaces, earrings; you name it and 3D printer will do the job. Simply draw a design on a piece of paper, scan and feed the data into the 3D printer's software. It is as simple as that. Now, imagine gifting one of these intricately designed, one of kind jewellery to your mother, wife or girlfriend.
8. Tablet Accessories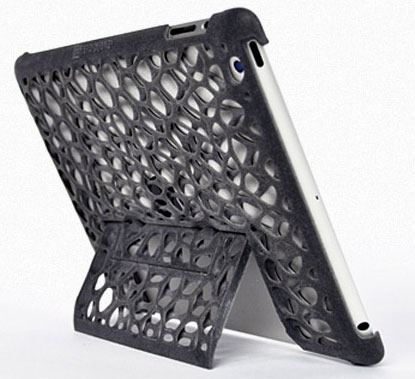 Tablets are used for several tasks such as watching videos, creating long documents etc. In such a scenario tablet stands have become an essential commodity. With a 3D printer you can now build one for yourself or gift it to someone in an array of amazing shapes and designs.
9. Footwear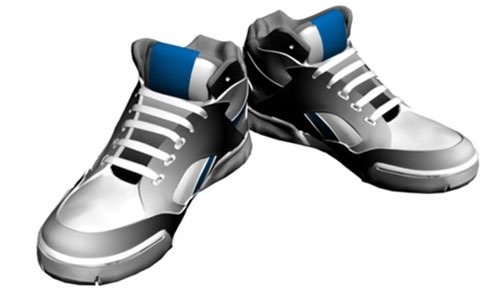 Designer footwear is not a new fad. Limited edition shoes have been in the market for a long time. A 3D printer allows manufacturers to go one step further and exploit several materials to create stunning sports and regular shoes. These are created in bits and pieces and turned into one cohesive unit by gumming and stitching process. These are affordable and therefore can be gifted to family and friends.
10. Headsets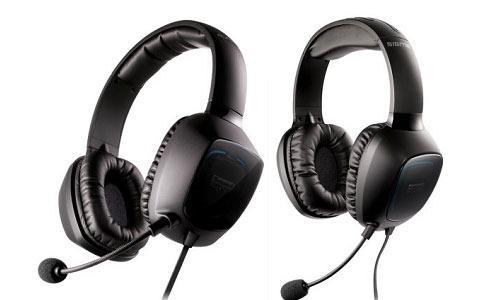 Yet another essential possession which people typically want to personalise is a headset. Whether it is wired or Bluetooth, everyone likes to flaunt a unique headset, especially youngsters for whom music is their soul mate. A 3D printer allows you to gift them funky designs which reflect their attitude and lifestyle.
11. Coffee Mugs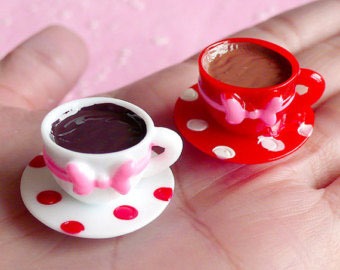 Having your name or a picture emblazoned on the mug is no longer considered customisation. A new way to begin your morning is by sipping coffee from a creatively designed coffee mug. Are you a musician? Yes! Have the mug handle built like a guitar. How about a pen shaped handle in case you are a writer? Crumpled mugs, triangular mugs and ball shaped mugs are some of the other examples.
12. Artefacts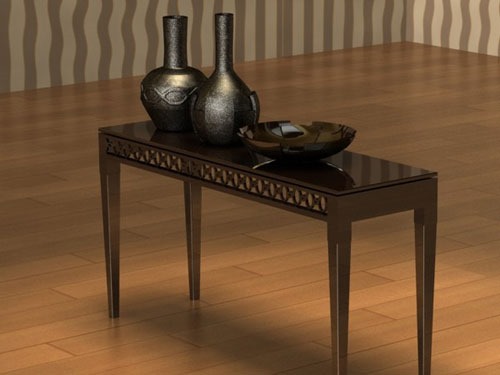 You can now flaunt replicas of famous artefacts and sculptures by exploiting 3D printer. As mentioned above you can use metal, wood or plastic to create these ornate, classic wall hangings. Simply decorate your wall with a customised dragon head or your sideboard with a statue of ancient Goddess.
13. Helmets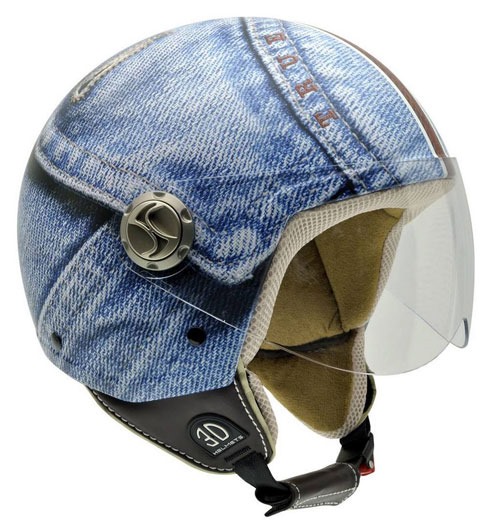 Another product which you can gift, especially to a bike enthusiast is a personalised helmet. Forget decals. Today, the helmet shape is what separates a biker from the rest of the rabble. However, helmet design is not limited to bikes and bikers.
14. Wall Frames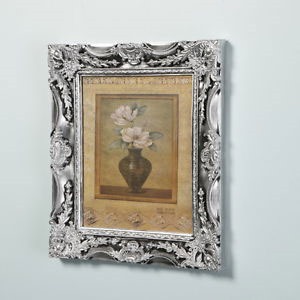 Does your spouse crave for classic frames or simply wants to design something which will complement the rest of the decor? If your answer is yes, then 3D printing is the answer.
15. Figurines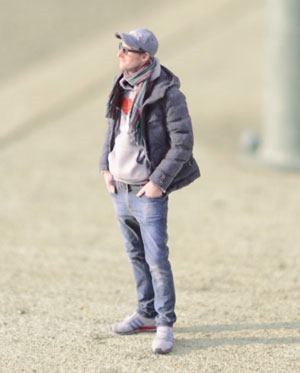 These are fun little replicas of real people. Gift them to your friend on his/her anniversary and see them smile with happiness. You can also gift them to children in various avatars.
Written by Garry Forster: Garry Forster is an online blogger for 3D Stuff Maker. He likes to blog on 3D printing Events, Ideas, Technologies which are related to 3D Printing and 3D Printing Tutorial. Follow him on Google+.