Do you remember when mobile phones still only had monochrome screens populated by a few lonely pixels that were always fairly hard to decipher? Well, those days are long gone, and today your smartphone can do just as many fancy tricks as your computer.
Other than calling and texting, one of the main functions of the iPhone is now as a camera, with the resulting images looking just as good, if not better, than a lot of standard digital cameras.
But if you want to get your iPhone images looking really great, you need to get yourself a few apps to do a bit of post-production tweaking. And if you're looking for the apps that will give you the most amount of impact, here are 5 of the best.
1. Instagram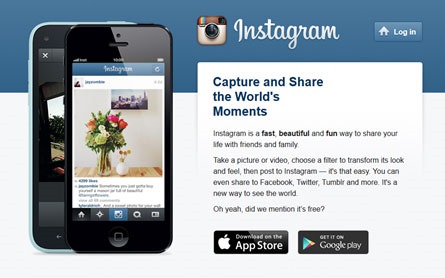 No list of iPhone photo apps could begin without the goliath of digital photography, Instagram.
And though it seems like the app has been around for ever, it was actually only launched in 2010, but thanks to its versatility and the great looking results its popularity quickly exploded and now has over 100 million active users.
Allowing users to transform their everyday shots using a range of filters and effects, Instagram makes digital photos look analogue, fulfilling today's retro trends in a very futuristic way.
2. 360 Panorama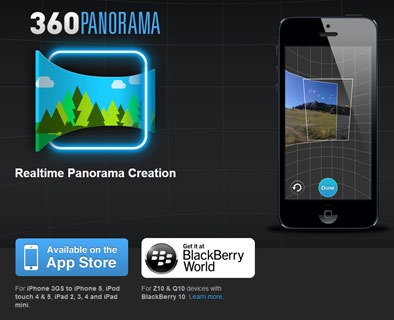 This is one of those apps that has to be seen to be believed, and will definitely help to impress your friends with space defying photos.
The app allows users to quickly and easily make complete 360˚ panoramas, creating stunning images that give a real sense of place.
The photos can then be sent to your friends and family, the next best thing to them being there with you.
3. Hipstamatic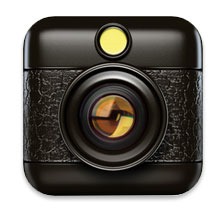 The Hipstamatic and Instagram apps often get lumped together, with many people not knowing the differences between them.
And in reality, when it comes to photo taking, there's not too much in it, but where Hipstamatic is all about creating stunning pictures, Instagram is all about sharing them with your friends.
This has lead to Instagram becoming a lot more popular than its filter-based rival, although if you're just in it for the photos, Hipstamatic could still be the app for you.
4. Snapseed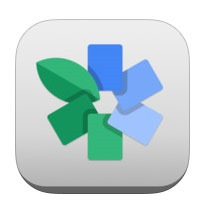 Once you've taken your picture and you're happy with the content and composition, you'll probably want to give it a few tweaks to get it looking just right.
And if you want more control than the filters of Instagram and Hipstamatic can offer, the more advanced tools of the Snapseed app could be what you're looking for.
Giving you the ability to change the white balance, the exposure, switch photos from colour to black and white or make them look like they're from the 50s, Snapseed's impressive abilities make it a must for all keen iPhone-ographers.
5. PictureShow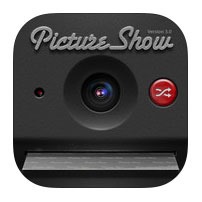 If you want to keep your phone as clutter free as possible, and just want one app that will cover all of your photo-taking bases, PictureShow is one of the best all-rounders available.
Combining many of the tricks of Instagram and Hipstamatic with the editing abilities of Snapseed, PictureShow allows you to create great looking photos quickly and easily.
Once you've found the photography app that's right for you, taking pictures on your iPhone can be addictive, with the array of effects that you can use to get the perfect image almost limitless.
And, thankfully, there are lots of forums on the web where you can share your work with other enthusiasts, picking up great tips, inspiration and advice with which you can further advance your digital photo career.
Written by Tom Reynolds: These app suggestions have been brought to you by Tint Art, photography and art specialists.