How tough it has become to survive when your competitors are going global with their small shops online? Without an influential web presence, you can't imagine to earn the right return on investment. What's disturbing you? It's the cost factor involved in creating a website and the expertise required to save the cost and do the task on your own.
Stop worrying! You are being helped out. If you don't know coding, doesn't matter, if you don't know CSS, HTML, doesn't matter. There are many free web builders to make your task easier. Few of them are listed down here for a quick glance. The information being provided here is purely taken after reviewing the respective websites. So, enjoy reading the real info about the real helpers.
1. Wix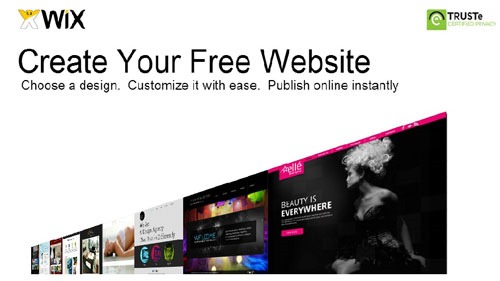 This website helps building the free stunning websites with peak of creativity guaranteed.
Facts and Features
Main facts and features of this website builder are:
35,127,500 websites have been created so far.
No coding knowledge is required
The websites are Google friendly.
Easy to tailor websites (function, text, colour, background, buttons)
100's of templates are available to choose from.
Provides all the tools to build websites, mobile sites, Facebook page
Efficient customer service 24/7 (tutorials and webinars are also available)
Innovative drag and drop editor
Free, reliable hosting service
Free content
Built-in Google Analytics
Pay little to avail extra premium features.
2. Webs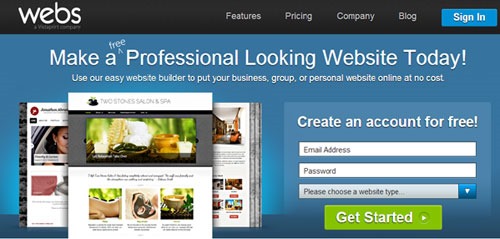 This website invites you to create your business, group, or personal web presence professionally outclass, without spending a single penny.
Facts and Features
Features provided in this website builder are:
No technical knowledge is required. It's as easy as MS Word.
Custom domain name as part of premium service
Web Store helps earning big bucks
Get website traffic with powerful SEO Booster
Pull in photos and videos from Flicker and YouTube, or upload of your own choice to make your website lively
Make the visitors sharing thoughts on blogs and forums
Connect your website with major social platforms
Customize with mobile website app to attract SmartPhone users
3. Moonfruit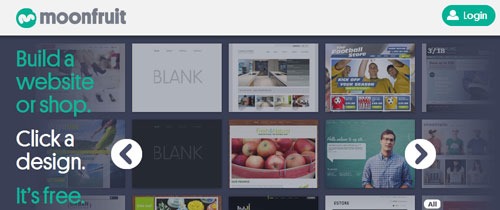 It's a great website to help you getting started with your business online and receiving good response in terms of more customers, more profit. The website claims whether it's your project, your business, or your passion, you can share it with the like-minded people globally.
Facts and Features
Main facts and features of this site builder are given below:
6,118,181 websites have been created so far.
You can build a single website having a max of 15 pages.
Get the free mobile-optimized version with social (Facebook) connection.
Even though you aren't a designer, you can still have complete control over your web design.
Build your online shop with ShopBuilder and get it published on web, mobile, and Facebook, without bearing the publishing expense.
Add content to your website without having any knowledge of coding. It would bring more site traffic.
Build search engine friendly websites with integration of Google Analytics and Google Webmaster tools.
Avail special features with the paid premium option (more space, bigger product catalogue, and multiple site administrators).
4. WebStarts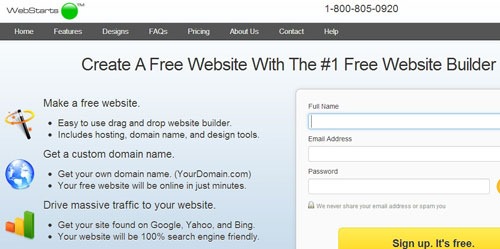 This website builder is excellent for small/personal websites because the limit of pages being built is a max of 5 (it's for the free version). Most of the services are similar to those of Wix, but the website size is the main difference.
Facts and Features
Main facts and features of this website builder are:
2,935,311 websites have been built so far.
The drag and drop feature for website building is easy to use
Free hosting, free domain name, and many design tools are available. You can go for the custom domain name
Get search engine friendly website (Become visible on Google, Yahoo, and Bing)
Get custom email addresses to give your business a legit presence
100s of custom designs available to choose from
Get payments via credit cards at your website with powerful eCommerce platform
Build website that works well on mobile devices
Add social media buttons to make your website go viral
Unique and beautiful font styles available in hundreds
Add custom-created forms to your website to build a stronger contact list. The form fields can also be customized as per your need.
Create slideshows of photos and images to be used at your website wherever you want
Make your website protected and restrict the access by creating "Members Only" pages
Add a guestbook to your website to stay connected with the site visitors
5. uCoz

With 7 years of industry experience, 99% uptime, and 150 million website views per day, isn't this website builder worth taking a tour? Know the more facts and features about this website building support.
Facts and Features
1,000,000 websites have been created so far
250 default templates to choose from
Free domain name for your website
Data backup facility for free
Thousands of widgets and gadgets available
Technical support, text books, and manuals are available to help you out
The website claims that it's as easy to manage a website as it is to manage blocks. So, you can check it out.
Do you still think website building needs the coding knowledge and the expertise in using the design platforms? Visit the websites listed above, or you can go for a comprehensive list of 15 best free website builders to explore some better options to build your website without spending money.
All the best for your website building venture!