As wireframing has become a standard practice in web design, many tools have emerged. While the myriad of options can be confusing, by shopping around, you can find one that suits your unique needs.
I'm going to suggest tools you can incorporate whether you're looking for collaboration, mobility, online sharing, or any combination of those.
If you're not wireframing, these tools will ease incorporating it into your process. If you're using Photoshop or Visio, you'll find any of these tools are faster and much less painful to deal with.

Adobe Pronto
Pronto is a cool albeit limited wireframing app. It's only available on Android tablets, but if you have one, you won't regret this $9.99 purchase.
I find the tablet interface carries its own advantages. You can pinch, zoom, and drag like you're used to on multi-touch surfaces. If you're willing to memorize a few more gestures, you can use them to add elements to a page very quickly. Example: Drawing a rough rectangle on-screen creates a perfectly clean rectangle in the wireframe.
Note that files created here are uploaded to Adobe Creative Cloud, so you might want to steer clear if you're not already using Adobe products.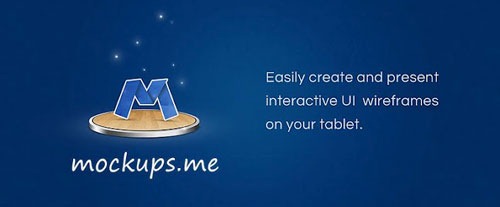 Mockups.me Wireframes
Mockups.me offers the ability to work on wireframes either on a desktop PC through its web interface or a tablet. If you're a highly mobile worker, and shift between screens frequently, this one is perfect for you.
I love that I can start and stop projects on my dual-monitor work computer or my Mobile Android tablet. No exporting or uploading necessary.
Also: As a tablet editor, Mockups.me offers an easy way to present ideas to clients or others outside your office. You can annotate and make changes on-the-fly.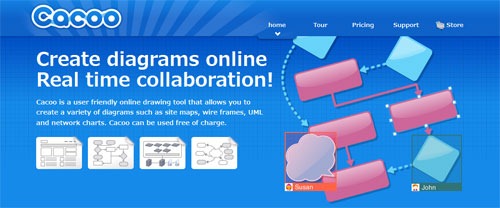 Cacoo
Perhaps the marquee feature of Cacoo is the ability to collaborate in real-time with fellow team members. You'll see who's logged in and you can chat as you collectively rearrange and brainstorm.
I like being able to share links to my creations (which can be public or private) and the ability to embed my wireframes; they'll automatically update.

Mockingbird
What Mockingbird lacks in fancy features is more than made up by its ease-of-use and simplicity. Of the online interfaces, I happen to like this one the best. It's clean and nice little touches like snap-to-grid.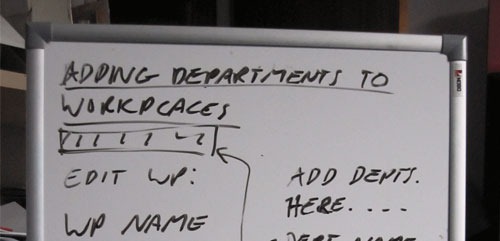 Old-Fashioned Whiteboard
A whiteboard (or glassboard, if that's your style), has a few advantages over all the other tools I've mentioned. It's tangible and tactile, and easy to present and to spark group discussions.
While you're not going to want to go too in-depth using this analog tool, it's a great starting point and centerpiece for office collaboration. (Pro Tip: Use online notes service Evernote to snap a photo you can refer back to.)

Written by Ashlee McCullen: Ashlee McCullen is a staff writer for Apron Addicts, a website about kitchen fashion and home style. She also writes about mobile technology, travel, food, and whatever else strikes her fancy at the moment.