Mobile is the present and will definitely continue to remain the future of IT(Information & Technology) sector. Building a website for the mobile users will always remain the first priority of everyone who wants to grow his/her business presence across continents. With the demand for smartphones growing on a massive scale, it's hard to imagine websites that can't load on a hand-held device. Gone are the days when startups and established entrepreneurs used to invest their time and money into building websites just for the desktop or laptop users. Now, it has become affordable and effective to have a website that's accessible via a variety of mobile devices.
Current trends point towards mobile website users overtaking the traditional desktop users with a full swing. If you too are keen on upgrading your desktop-oriented website to the cool and trendy mobile-friendly site then this is a blog that will serve as an effective guideline. Here, I've covered 6 immensely effective tips that will aid you in making sure that your website is ready to leverage the maximum potential of the ever-popular mobile technology and can cater to varied mobile users across the globe.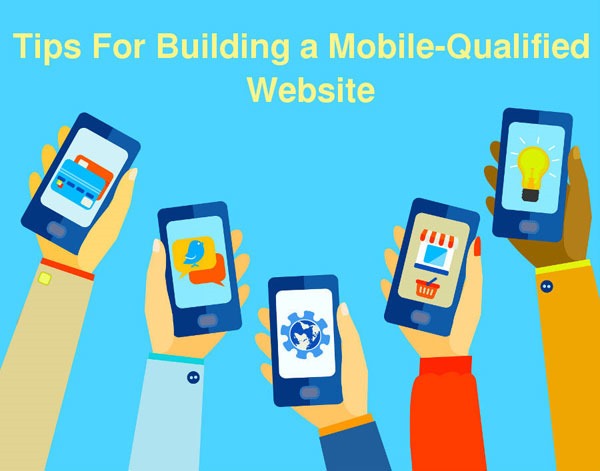 1. Get your business noticed on Google Maps
If you still haven't done do, ensure to get your business noticed on Google Maps. Go through the process of claiming your business presence on Google Maps. On getting verified as a valid business representative, you can choose to add features such as average prices, store hours etc. for driving greater customer attention. It's essential to provide the potential customers an easy access to information that answers all questions related to your business products and services.
2. Include CTA(Call-to-Action) buttons/links at vital points within the web pages
People who access internet via their mobile devices are always on a look out for sites that can enable them to make quick purchases. By equipping your website/e-store with properly aligned CTAs(Call to Action) buttons/links, you can actually prompt customers to carry out transactions in a faster manner, without the need to worry about finding the buttons/links to do so.
3. Develop a fully-responsive design for your website
A responsive/adaptive theme serves as the perfect tool for assuring mobile-friendly nature of your website. The term 'responsive design' means your website will automatically respond to all kinds of screen sizes that the server detects. Key elements such as site navigation, image size, layout etc. are automatically adjusted to suit the small-screened mobile devices. Since mobile users have less patience as compared to traditional website users, offering them ease of navigation and load time will definitely turn to be a huge advantage.
4. Include relevant information at the proper places
Customers who're looking up to your business via their smartphones want a quick access to direction, contact information etc. Hence, I recommend you to make all these details easy to find on the website. The better you portray your business information, the better are your chances of keeping customers engaged to your products and services.
5. Enriching emails with Easy-to-press buttons
Since people will the accessing your emails both via their mobile devices as well as desktops/laptops, you need to be very careful in improving the email functioning. One of the best techniques of doing this is including big buttons into the emails. This would not only make your emails more readable but even render you an incredible opportunity of improving the email marketing click-through rates. Sending and receiving emails on mobile phones is something that consumers are always bothered about. By inculcating big buttons into your emails, you'll be surprising your customers pleasantly.
6. Test, test and re-test till you're satisfied with the mobile-friendly status of your website
Merely designing a responsive website won't serve your purpose of reaching a global audience. You need to opt for a perfect analytics tools such as Google Analytics that will allow you to look into metrics such as bounce rates, click through rates etc. for mobile users. All these details will enable you to determine whether your site is as mobile-friendly as you expect it to be. If you find a point on your web portal where the mobile users are dropping off or they are actually tweaking the respective page until numbers change, then you can simply make the required alterations to the site's functionality. On finding your site to be difficult to navigate or slow on a hand-held gadget, it is recommended to moderate the site's coding in the desired manner.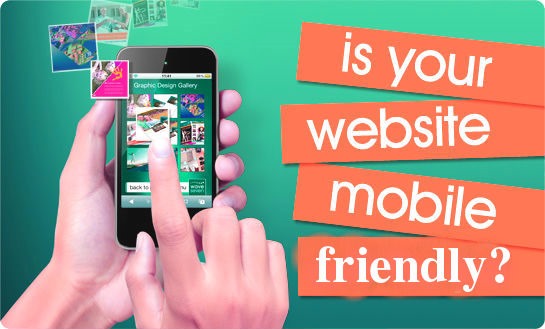 Wrapping Up
With all those 6 incredibly effective tips, it won't be wrong to say that switching to mobile-friendly version of your website will definitely add to your customers' count. These tips will get you going and allow you to change your website in accordance to your business requirements. So, start now and gear up your website with features that will make it popular and easily accessible among mobile users.
Are you inclined on sharing any suggestions for making a website ready for the mobile users? If yes, please proceed ahead by using the comments section below.
Written by Samuel Dawson: Samuel Dawson is a creative web design expert of HTML to WordPress Conversion with vast experience in web design and development technologies. Presently, he is working with Designs2html Ltd, a Markup conversion company.