Are you a photographer looking to achieve studio-quality e-commerce photography on a tight budget? Well, this post is for you. While a picture can be worth a thousand words, it may also be worth thousands of dollars in revenue if unique and high quality product photography is used.
For starters, a studio is an absolute necessity, but the thought of building it without spending a fortune can be frustrating. Let's face it: though having a small budget can be limiting, product photographers can get creative along the way and display their products to potential customers in the best possible light, including how the merchandise can be used.
High-quality imagery can help ecommerce store owners to turn browsers into real buyers in addition to putting the product pictures into a lifestyle frame within the minds of customers, enabling them to resonate well with the product.
But wait, before you can start taking pictures of your merchandise with your phone, know this: 67% of consumers consider quality imagery as "very important" when making a purchase decision online.
67% of consumers consider quality imagery as "very important" when making a purchase decision online.
This statement makes a lot of sense. In any case, your product image is the only visual confirmation your users have before hitting the buy button. Unlike in the brick-and-mortar stores where buyers can touch or try on an item to get a true feel of the product, this is not the case with online stores—your ecommerce photography will have to do more for you and your prospect customer. You'll have to use quality imagery to show the most important details of your product in pixels rather than a real person.
If you're looking to scale your online store's operations, then shooting high-quality product images should be your number one priority. However, considering the limited bandwidth and the high cost of hiring professional photographers, it can be difficult for those working on a small budget to produce amazing imagery required to generate increased conversions.
If this sounds like you, here are 8 tips you can implement in order to create incredible e-commerce photography on a tight budget.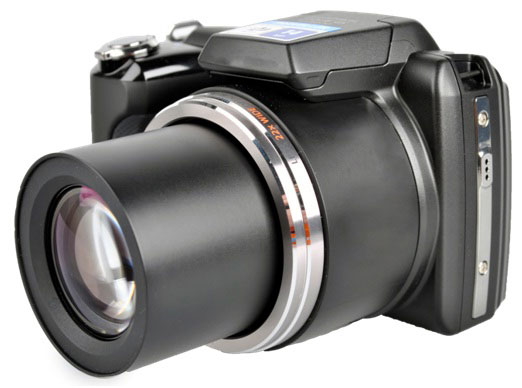 1. Assemble Your Own Gear
Behold our tight budget ecommerce photo studio.The first thing you'll need to invest in is a great digital camera. These days, consumer DSLR cameras are more affordable and you can use them to take product photos. If you haven't included this in your budget right now, a smartphone can do the trick. There are many free apps that can help you produce some amazing pictures out of your iPhone—especially channel-specific imagery great for sites like Facebook, Instagram and Pinterest.
To prove that you don't have to use expensive gear to shoot your ecommerce photography, below are examples of images that have been shot with a smartphone.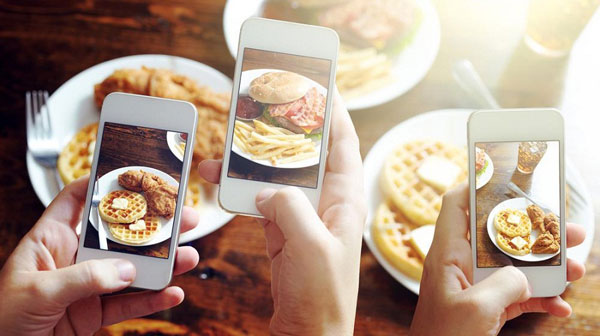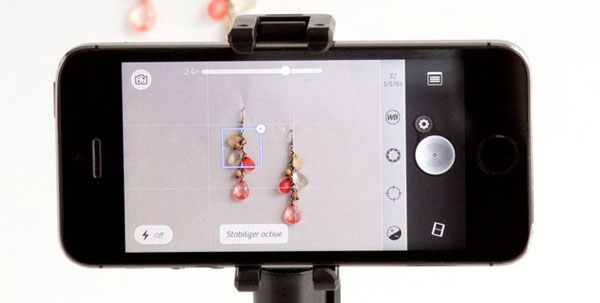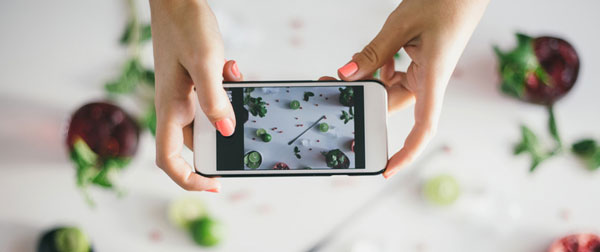 If you're using a DSLR, here is what you need to know when assembling your gear:
Avoid using the wide angle lens lest you distort you product.
Use the correct aperture for each shot. Normally, a wide aperture such as f2.8 or f4.5 narrows your depth of field, hence leaving some parts of your subject out of focus. A small aperture such as f8 or f11 will result into a wider depth, keeping the entire product clean and in focus.
Use proper white balance. When shooting your products, adjust your setting to Kelvin temperatures similar to your lights.
This takes us to the next thing you must invest in—lighting. Whether you're using a smartphone, a DSLR, or a point-and-shoot for your e-commerce photography, having the right lighting equipment is necessary if you want the best product photos. Read more on lighting below.
Last but not least, you'll require a tripod to keep your camera stable so you can take several shots of each product. Arming yourself with a timer remote or shutter release trigger can also help you take epic shots of your product without the element of camera shakes.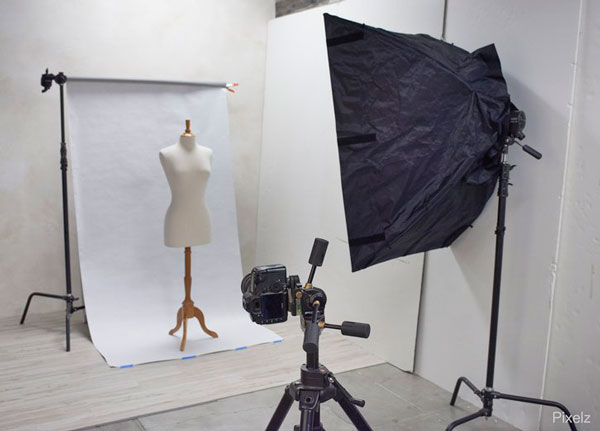 2. Your Camera and Product Shot Set up
To set up your shot, first figure out the kind of lighting and background you require for the product as well as setting. For example, how I would set up lights for a shiny fragrance bottle is different from how I would do the same for a piece of jewelry.
Nevertheless, there are several ways you can set up your product photography as you want. We've all been there—you're in a lively event and want to capture some of the memorable moments within this atmosphere. When shooting in low light, you should use a tripod with a longer shutter speed, or better still increase your camera's ISO to shoot your object with the camera handheld.
However, if you're taking photos of an indoor event, your subjects won't keep still and so you can forget about the above option. Instead, you can use a high ISO setting since it often preserves atmosphere. However, this option will give you grainy images, causing you to use a wider aperture and slower shutter speed.
In this scenario, a bounce flash technique will be the easiest and most flexible option to use. You can be mobile and still enjoy a greater range of apertures and shutter speeds. You can also set your digital camera at the lowest ISO setting so as to retain your image quality.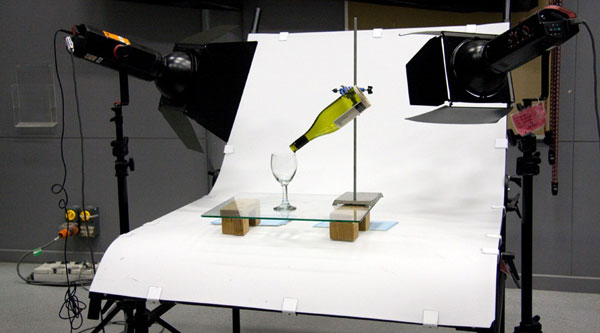 3. Positioning the Subject
Finally, you can now take shots of each product in multiple angles, to show your customers each detail and side of the product. Your ecommerce imagery should accurately describe your merchandise, and there's no better way to do this than to take several views of the item being photographed.
This may involve a couple of extra setups and ensuring that all the photos perfectly match across the product line. Alternatively, you could capture several product photos with the primary setup, and then remove the tripod so as to freehand various close ups and angles.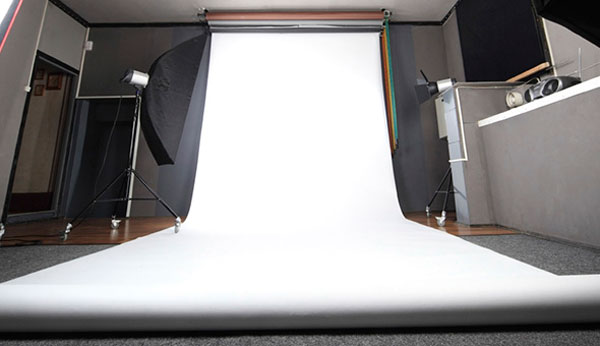 4. Create a Seamless Background
At this point, you'll need to choose a background. If you're a beginner, there are tools you can use to take product images on a full set or light tent. If you've embraced the DIY approach, you can create a seamless white background using white poste board glued or taped to the end of a big transparent plastic storage container which is flipped onto one of its sides. This setup part should cost you less than $15.
Another trick for making your e-commerce photography pop is by making the product "float". To do that, you can use a thread from a standard sewing kit to raise the product and then remove the thread during your post processing. You can also enhance your product photo's look by placing a small piece of Plexiglas under the product so as to create a delicate reflection. This works best when using solid color background. This should cost you less than $10.
As for products that need to be shown in motion, a white or black background may not give your final product imagery the best look especially when the product needs to be shown in action. For example, you can use a clean white background to photograph a purse, but the same may not give the purse a proper context when a woman is wearing it.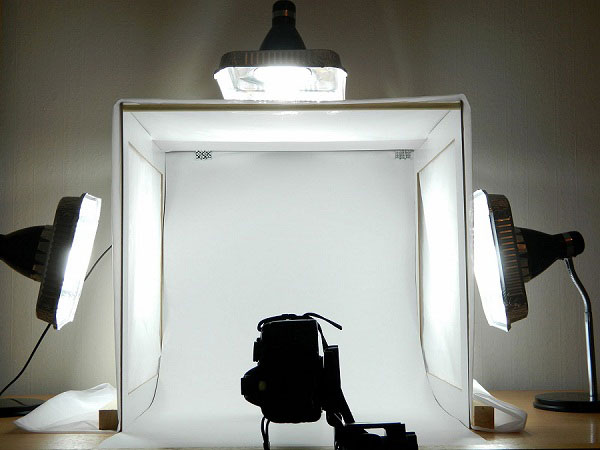 5. Lighting
In the world of e-commerce photography, nothing happens without proper light.  But, you don't have to spend lots of cash to acquire effective lighting tools — in most cases, you can make them yourself. After creating your background, the next step will involve setting up the lights. You'll need at least two lights to do this. In this case, you can use two light clamps, which should be affixed atop the clear plastic container. Ensure the light bulbs are identical; the colored 5000K bulbs which cost about $7 each are ideal.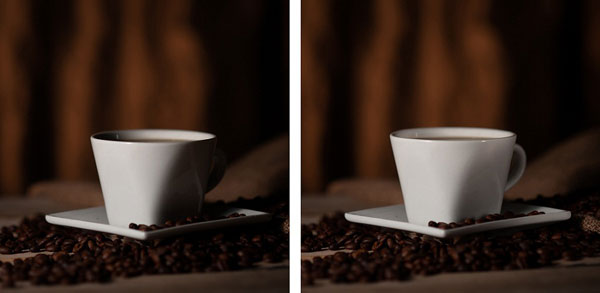 6. Using Reflector Cards
In ecommerce photography, you can either use natural or artificial light. Most photographers consider natural light as more ideal when shooting products. In this case, a reflector can make a huge difference in your natural light photography, effectively enhancing your images by bouncing natural light.
Photos of items such as sunglasses should be taken both indoors and outdoors in the sun. For watches, you should capture the watch both on and off the wrist. This will give your customer a great visual sense of the product, increasing their confidence in purchasing merchandise they only see on your online store.
With this, you'll experience increased conversions and decreased charge backs for even the poorly described items. In short, give your customer a great sense of your product both in use and when not in use.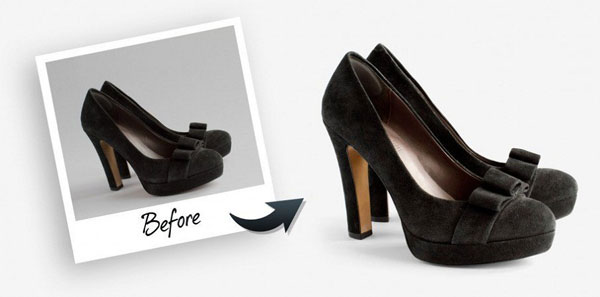 7. Edit and Retouch Your Results
After shooting your products, you can now start editing and retouching your photos. The post processing phase gives the photographer the opportunity to clean up and make their photos sharp. If you made an error during the product shoot, the right photo editing software can help you get perfect results in the end.
If you want more options, I recommend shooting your subjects in RAW. This is because RAW files offer a more dynamic range in each photo, giving the photographer more flexibility during editing. There are many photos editing software's like Picasa, Irfanview which allows users to edit RAW photos for free. If you are not using RAW to shoot your products, you can use other free robust tools like Photoshop which is a free web-based application.
8. Take Your Time
Finally, don't rush through your e-commerce photography. The best way to become a professional photographer is through increased practice. I encourage you to keep tweaking until you achieve your desired results. Trust me; your hard work will soon pay off!
Are you ready to boost your sales with ecommerce photography using a small budget? Try RemoveBackground.com now.