Celebrating your engagement is a time you want to capture and remember forever, but gone are the days that a pre-nuptial photo-shoot has to be only made up of straightforward, posed images taken indoors at a studio.
Instead, more and more couples are deciding to show their personalities through their photo-shoots –making it a lot more fun for them, and creative for photographers, too!
Check out these bizarre and fun engagement photo-shoots from Los Angeles-based Amanda Rynda Photography for inspiration.
Surprise Invasion of the "Zombie Engagement"
What could be more unexpected at your traditional engagement shoot than a zombie invasion? A couple who decapitates together, stays together!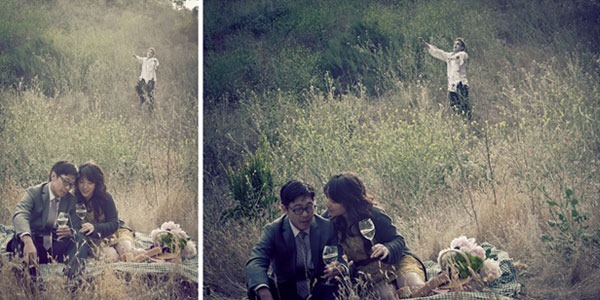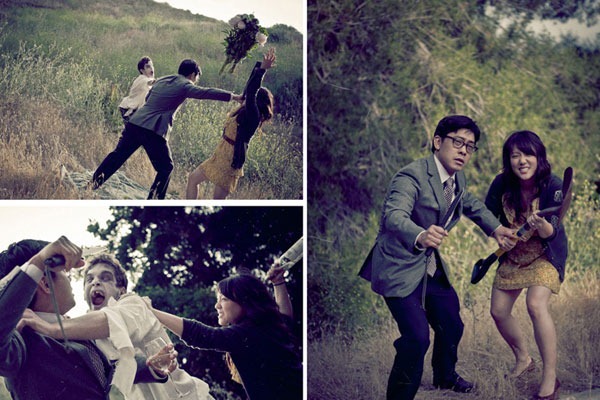 Become "Partners in Crime"
This young couple is hot-wiring cars, robbing banks, and, of course, stealing candy from a baby in this themed photo-shoot that has a clever transition into more traditional photos.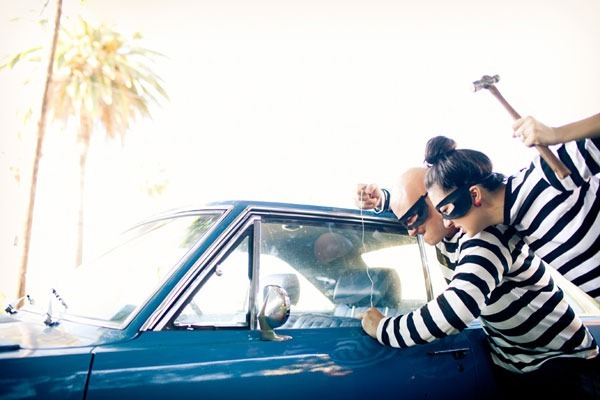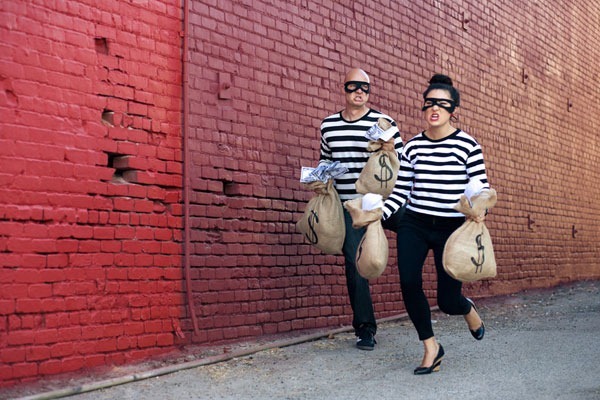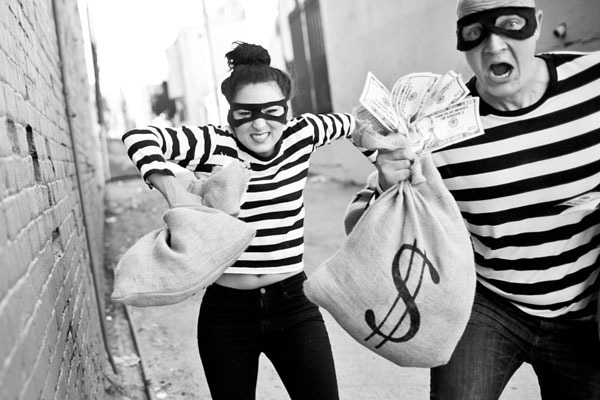 So, how can you create similarly memorable images for your prenuptial photo-shoot? Get out of the studio, and think outside the box.
Find out about the personalities of the bride and groom.
What are their interests and hobbies? These are great jumping off points.
Learn how they met.
If they have a really interesting story, can you recreate it in a visual way? Find ways to bring unique details in the shoot.
Choose a weird location.
Most engagement photo-shoots are done in gardens, on beaches, around lakes, etc. – but these are often largely forgettable simply because the locations are so common. What about heading to a carnival, the zoo, or an old motel?
Create a narrative.
Both of the photo-shoots above tell a story, and that makes it more interesting to go through the entire series. Instead of just looking at photos of two very happy people, you want to find out what happens next!
Wear costumes.
In the past, couples would often wear matching outfits in their shoots – talk about boring! Bring a fantasy to life for your engagement shoot by becoming pirates, cowboys, astronauts, or lovers marooned on a desert island.
Make use of props.
Take it to the next level and involve items that help further set the scene. Or be unexpected and take items out of context.
Incorporate their vows.
This can be a lot of fun, particularly if they're writing their own. Imagine how many neat ideas you can come up with to capture the idea of "for better or worse."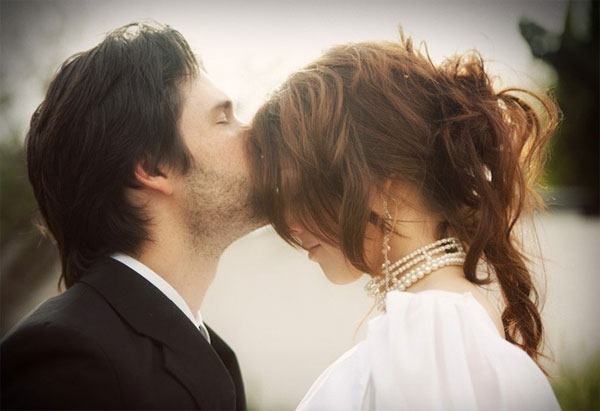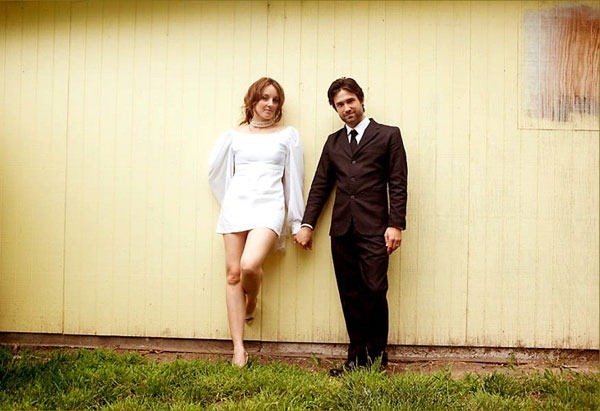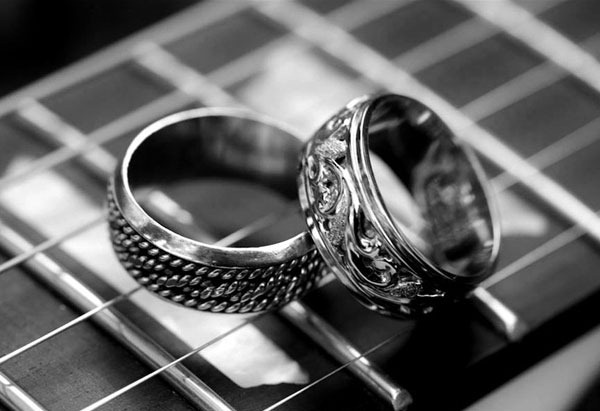 See more photos from Arielle Haze Wedding Photography here.
Get silly.
Some of the best shots come from spontaneous moments, so don't plan too much. Give your subjects an opportunity to have fun and be themselves. Get them running, jumping, splashing, and laughing!
Written by Aileen Pablo: Aileen Pablo is part of the team behind Open Colleges. It is one of Australia's pioneer and leading providers of TAFE courses and photography courses. When not working, Aileen enjoys blogging, travelling, and photography.