"Human psychology is a phenomena that can never be altered easily or can it be?"
To define human psychology in a perennial manner, it is actually a study of human behavior either scientifically or clinically, also the concept of psychology is much complex than you think it is! Man being a mortal is affected by each and very aspects present in the environment, technology being one of them. Technology over the years has never been limited to a single form, be it a social media platform that youths today go berserk about or even modern world wonders like the concept of 'Artificial Intelligence'. In this compilation, I try to explore the impact of website design features on human psychology and how can entrepreneurs use it to their benefit.
Owning a website has become one of the pre-requisites for a successful business, for it has changed the face of commerce in a very short span of time. The advent of internet and modernization have lowered the entry level barrier for struggling business enterprises and have proved to be a blessing for firms dealing with recession heat. But the question is 'Can a modern marketing tool like a website affect your mind' or Is it just a belief? I did some research of my own to gather intriguing details on how different features of a website can have psychological impact on the visitor? And the way in which we can use these features to create a positive impact!
How Can Actually A Website Affect Human Brain?
Human brain is a wonder in itself…because there is hardly any limit of the data that we can easily store in that pocket rocket of yours. Now, coming to the question as of 'how a human brain can be affected by a mere web portal?' and the answer for that is a simple recognition system. A human mind can recognize specific website factors at a tremendous speed quite easily, in a similar fashion that you are able to make out apt words out of jumbled letters. To be true human psychology has always been an integral part of website usage and internet altogether, but we are trying to understand the relation in-depth quite lately. To keep it very simple, website design is nothing but manipulation of website images and texts in a manner that appeals to the expected perception of the audience.
Effects Of Website's Color Scheme On Human Intellect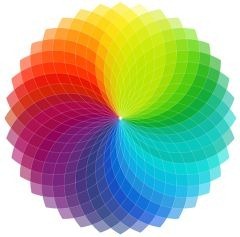 Studies have proved that colors do have psychological effects on people irrespective of their age, which is why color scheme deployed in a website often plays a pivotal role in establishing an ecstatic appeal with the visitor. The color combination used in a website should be well researched and based on the type of industry to which the website belongs, as some businesses may prefer a simple color to showcase their experience and simplicity, whereas e-commerce portal may use bright or strong colors that speaks out loud. The readability of the texts present on the website is also promoted by the color combination of text to background ratio because if the visitor is not able to make out the content on a website then, the bounce rate of that particular site may increase automatically.
Colors are usually related to nature or even personality, like dark colors even in movies are associated with strong personality characters whereas light ones go with the cool guys. Similarly, website colors often go well with the type of services that are catered by a firm. Let us suppose that a website belongs to a maternity home then the color blue will be the best considering its pleasant appeal or purple in-case the website caters luxury products in the market as the color purple denotes luxurious appeal. One should keep in mind that colors often speak much louder than the hyperlinks placed within a website or the content itself and it totally depends on the perception of the visitor according to which he or she relates to the color. BBC News website in the year '2006' reported a study which claimed that human brain can decide within 20th fraction of a second if viewing a web page, so, why not give it a best take!
Content Versus Image
Well, this one for sure has been a long lasting debate with an incessant conclusion! I agree that both play an equally interesting role in promoting a website and gaining attention of a visitor but, it is the image that attracts the visitor on the very first glimpse and rest it is up to the content to convert the glimpse generated into a serious interest. Content may be considered as a king when it comes to internet marketing of a website but it is the unsung hero that lies in form of a quality image, which helps in grabbing the attention of a visitor. There must be a good level of synchronization maintained between the content and the images posted on a website so that visitors get the message that you are trying to convey through your website.
Contrary to it, the erroneous use of unnecessary imaging and content on a website that does not impart any valid message will only hamper the website's rating and ultimately tarnish the image of your brand in the market. Quality imaging and content distribution in combination with a good website architecture play a very effective role in improving the web rankings in popular search engines like Yahoo and Google. Even scientific researches have proved that images play a decisive role and leave a long lasting impact on the human brain. Thinking from a perspective of an average visitor, you will be attracted to a website with a pleasant color scheme and images than a website with sub-standard imaging.
Size Does Matter
Some personal traits never change with age. As a child we were attracted to bigger alphabets and at present we still are attracted towards bold headlines present in a newspaper. The text size and font used in a headline of the content should be effective enough to grab the users attention. This concept is not limited to just websites though :), for instance take some of our beloved magazines wherein we have some of the major marketing gimmicks in higher cases!
State Of Mind
Visitors state of mind is also a colossal factor that we should consider while deciding upon a color theme of a website. Lets take an example of a visitor in search of health information on any medical website then the obvious state of mind will be of a slightly worry and disturbed. A medical website should be a pleasant and simple color theme that appeals the visitor instead of annoying him. Similarly, if a person is searching for a night club online then he will be attracted towards a flashy and colorful website instead of a dull one.
Websites do make a psychological impact that lead to sale conversions, however, it is upto the entrepreneur to design a website that leaves a positive effect on the viewer. The main motive behind people visiting the website of a company is to save their time, which is why it is very important to keep the website well-organized. For instance, in an e-commerce portal where people place online orders, products are listed in categories so that customers can navigate through products very easily.
If the products and their descriptions are not placed in an appropriate order or in an organized manner then, the visitor will get confused. Too many content on the website will also hamper the bond that you wish to create with the target audience, which is why there should be a perfect balance between the images on the website and the description that explains the image. Similar to this, many researches also suggest that placing catchy one liners like 'limited offer or stock limited' can affect the human buying behavior psychologically.
These important facts covered by me are despondently some of the most under-estimated and ignored facts related to a website. I hope after reading this content, many of us will realize the psychological effects of a website on a human mind and also the neuroscience associated with a website design.
Written by MannetPuri; Maneet Puri is a leading web consultant and also the Managing Director of Lexolution IT Services, a professional web design company in India that offers custom web development services. A conceptual writer, Maneet Puri has a flair for writing on latest technologies and web concepts that have psychological impact on humankind. With a decade long technical experience in his stride, he has been offering valuable recommendation and suggestions to his clients located all over the globe.