When you become interested in starting up your own web site, you are likely to browse through some of the many content management systems available on the internet; these are commonly known as CMS. Two of the most popular CMS services include WordPress and Joomla. This article will offer a comparison between the two systems to help you decide which may be better suited for your needs.
The basic difference between the two systems is that WordPress is designed primarily for blogging services while Joomla aims for the portal or community niche. Naturally, there are many overlaps between the two kinds of sites and it is possible to extend both kinds of sites beyond their original purposes because plugins are available. These plugins may be obtained throughout the internet. Both WordPress and Joomla contain a strong user base and an active and involved community that can be used as a resource to obtain tips and tricks regarding successful operation of the systems. Furthermore, it is free to use both services and there are a number of web hosting providers that will include WordPress and Joomla as options for web development tools. Finally, a large community of free developers belong to the WordPress network, while there are many commercial add-ons made available by professionals who are associated with Joomla.
Looking at Joomla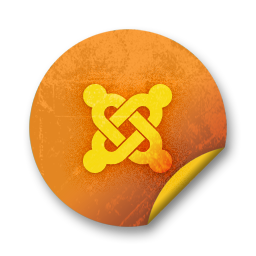 First of all, regarding Joomla, it is a good choice if you are interested in creating a network or a community that includes group networking features such as forums, articles, membership areas, input from external authors, and newsrooms. This is because Joomla is designed from the ground up to accommodate these features. It is easy to create a navigational structure through your site without having html once you understand the Joomla way. You can easily set article expiration dates, for example, or author names, activation dates, bread crumbs, and other configurations. In other words, you have a lot of power at your disposal with Joomla, particularly in the administrative section of your site, where you may become dizzy with the options you are presented. Due to the rich feature set that is available with Joomla, you may want to consider some tutorials or manuals to get you started.
On the other hand, if you are interested in modifying the look of your site slightly, such as through changing your logo or some of the colors, it is a simple process to do, but if you are interested in doing more, you will soon discover that the underlying structure of Joomla can be complicated even for seasoned web developers, never mind for beginners. You can always pay for professional layout templates, however, or ask developers to design your site for you if you are not interested in working with stylesheets. As you can see, Joomla's strengths and weaknesses lie in its complexity.
Looking at WordPress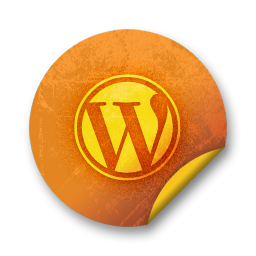 WordPress, on the other hand, is designed to be very user friendly and to work as a basic blog system. Similarly to Joomla, you can update it without having any prior knowledge of html. It is easy to create posts and pages, and through plugins, you can add a number of feature sets and functionalities that come standard in Joomla. However, the code will all be web standard, which will make the site more marketable to Google.
Because WordPress is designed to be user friendly, it will come with an easily understood interface. If you are interested in adapting the look of the site, however, you will need to have some knowledge of the style sheet language used, which is CSS. Similarly to Joomla, if you select a template that looks pretty much like what you want besides a few colors and the logo, then you will not have much to do. However, if you would like to have more features or a vastly different interface, then you will be better off hiring a web developer if you do not want to take the time to pore through tutorials and manuals.
In short, the advantages of WordPress lie in its simplicity and in its adaptability for use as either a regular web site or a blog, while the advantages of Joomla lie in its customizability and upward scaling for complexity.