Photographing anything that moves is fraught with difficulty. Attempting to capture dance is especially tricky. Though relatively recent innovations in digital cameras have made grabbing a stunning shot of that perfect jump easier, it is still a photographic venue that is dominated by a small handful of photographers. Each of the artists chronicled below has continually sought to find better and more efficient techniques in their separate quests for capturing the energy of the dancing body.
Lois Greenfield
Arguably the most famous dance photographer ever, Lois Greenfield has photographed just about every dance company and theater production of note during her 25-year career. Originally interested in photojournalism, she stumbled into photographing dance after being assigned to cover a dance performance in New York. She discovered that she found the challenges of photographing movement and the interplay of light and subject fascinating, and began to actively seek out more work photographing concerts and rehearsals. Her reputation grew along with her skills, and, by the early 80s, she had opened her own studio and had begun to collaborate with various dancers. Her goal was to create photos that were less about capturing choreography, and more about capturing stunning moments of movement. Speaking of her own work, Ms. Greenfield has said that her photographs are about motion, but her "subtext is Time".
Her work is recognizable for the almost mind-boggling compositions that have caused more than one person to ask just how she was able to capture that particular moment. She says, "The seemingly impossible configurations of dancers in the air are all taken as single image, in-camera photographs. I never recombine or rearrange the dancers within my images. Their veracity as documents gives the images their mystery; and their surreality comes from the fact that our brains don't register split seconds of movement." There have been multiple retrospectives of her work, and she has released two books, and toured with the Australian Dance Theatre in a collaborative dance/photography performance, in addition to an endless stream of commissions, with an international clientele as varied as Disney, New York City Ballet, and Rolex. She works with a Hasselblad camera and a Leaf Voleo 22-megapixel digital back, as well as Broncolor Strobes. Some prime examples of her mind (and body) bending work are below. www.loisgreenfield.com.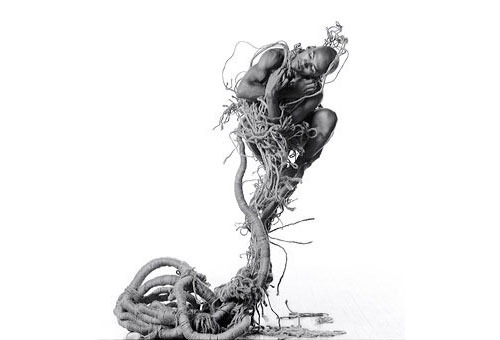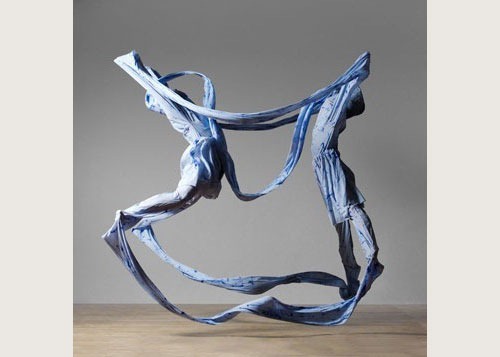 Photos by Lois Greenfield
Paul B. Goode
Another superstar of dance photography is the highly prolific photographer, Paul B. Goode. Rather than bringing dancers to a studio, Paul B. Goode is recognized for his outstanding ability to capture dancers in their most physically and emotionally resonant moments onstage and during rehearsals. He has been working for decades, first gaining notice photographing companies in black and white in the late 70s and early 80s in New York and overseas. He has begun to shoot primarily in color within the last 6 to 8 years and is also known for his photography work for many dance related companies, including twenty years of photographs for the dancewear and shoe company, Freed's of London. Examples of some of his earlier work and more recent photos are below. www.paulbgoodedance.com.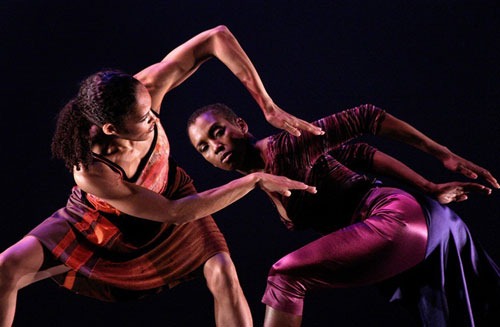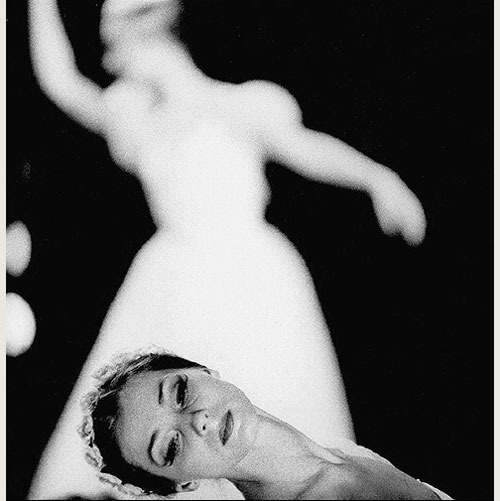 Photos by Paul B. Goode
Richard Finkelstein
Richard Finkelstein is both a photographer and designer, and his incredible ability to capture compositionally striking moments during performance and rehearsal, is directly related to his theater design training. He is currently the Head of Stage Design at James Madison University in the US, while continuing to both photograph and design for various companies. Originally he photographed primarily in black and white, and developed all of his own photos. He was forced to take a break from his photography work, as the developing process took time much time away from his theater design responsibilities. He was able to return to photography with more focus when digital cameras became more readily available. He has photographed multiple companies, most recently Bad Boys of Dance and Philadanco, and his work has been exhibited in galleries, and featured in such publications as Dance Magazine, The New York Times, Dance Spirit, and Dancer, among many others. He often shoots with multiple cameras, including the Nikon D90, D3S, and DX2. Some examples of his work can be found below. www.rfdesigns.org.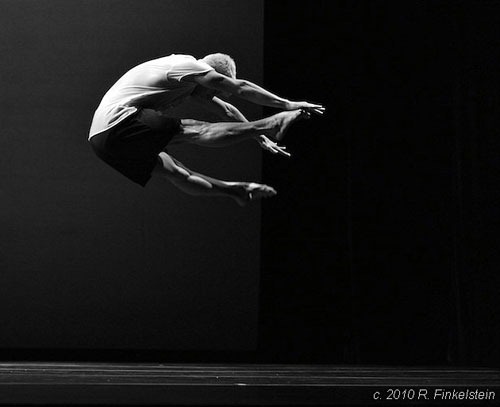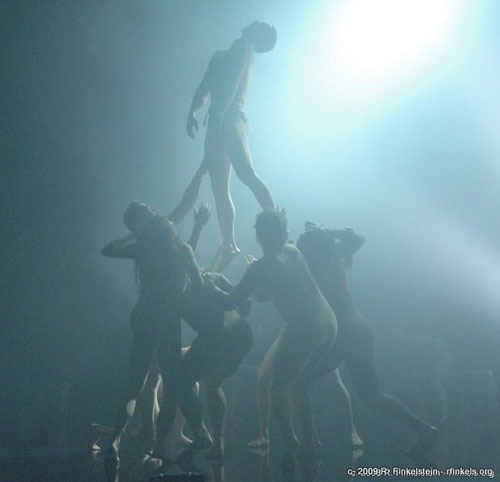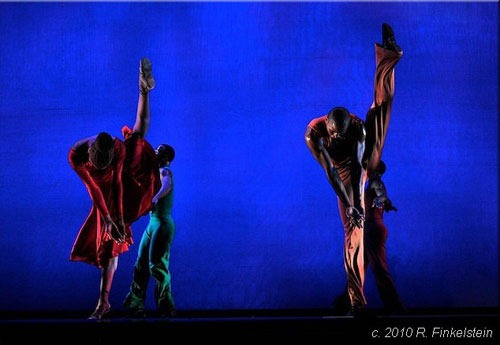 Photos by Richard Finkelstein
Jordan Matter
Jordan Matter is the "new kid on the block". A very well respected New York-based headshot photographer, Jordan Matter branched out into concert and dance photography in the early 2000s. The grandson of famed photographer, Herbert Matter, and the son of filmmaker, Alex Matter, he grew up around cameras, but initially pursued a career in performance, before stumbling back into the family business after photographing a fellow actor as a favor. Since 2009, he has been working on a project entitled, "Dancers Among Us", photographing dancers in and around the cities of New York and Montreal, dancing amongst people in everyday situations. Similar to Lois Greenfield's work in his ability to capture time, Jordan Matter's dance photographs have gained widespread attention for their striking composition and athletic whimsy. He shoots primarily outdoors in natural light. Some examples of his work are below. www.jordanmatter.com.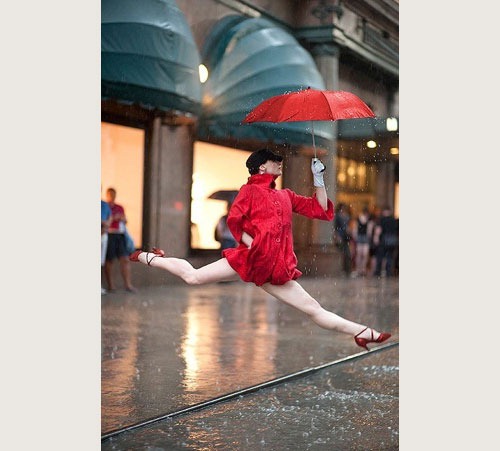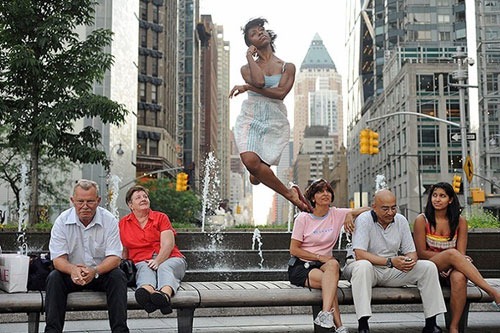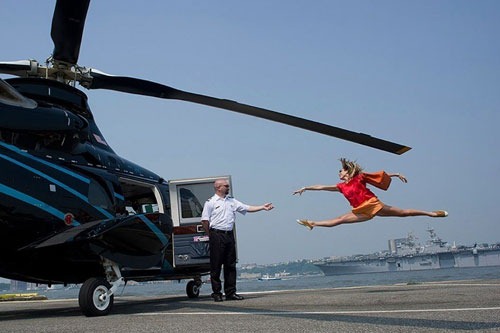 Photos by Jordan Matter
Whether you are a beginner or an advanced dance photographer, all four photographers have similar advice for you, "Get out there and shoot". Though all four had some training, it was primarily informal, and their individual ability's to photograph dance were largely developed via trial and error. Lois Greenfield offers weekend long dance photography workshops in New York and Norway each year, and both Richard Finkelstein and Jordan Matter indicate that they are willing to answer questions sent via email.