A natural inspiration can deliver the best in designing a website. For many designers, the CSS galleries can serve the haven, but finding a source beyond the CSS galleries is a great task. It may be discouraging when you find that ideas are not flowing; but forcing an idea also may not serve the purpose.
There is a host of resources serving as design inspirations when you can view beyond the computers. Even though these do not come up instantly, you can be more than happy to find one suited to your requirement. All you need is to have the insight.
The following resources can serve, when dwelling at a fruitful one for your web design.
Nature
Nature comes to mind obviously. It can provide serve one of the best resources, when implemented properly. It provides the apt atmosphere to recharge and energize the mind. And you need to do anything to get an idea which clicks. Just observe nature – the colors, patterns, symmetry, non-symmetry, flow and crookedness- it is all there for delivering a good design. If you already have a design, nature can provide more appropriate ingredients into it.
Another good which nature brings is that it distracts you from getting plagued with other 'un-natural' resources and ingredients. There are some excellent websites designed out of inspirations from natural beauty. Besides giving a unique appeal, nature-inspired themes also tend to make a web site friendlier to the users. The positive impression and message gives a significant appeal, be it that of peace or relaxation. An idea is using clouds, which can serve both a natural and refreshing element to the design.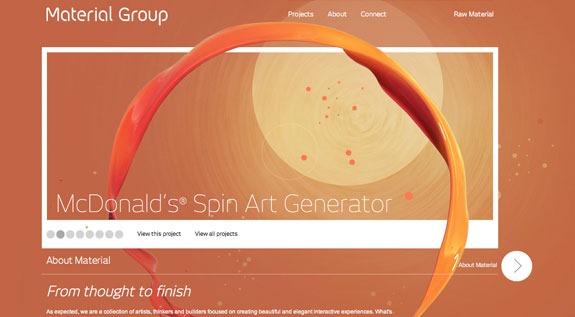 Structural design
Structural designs and architecture are very much a part of your lifestyle. If you reside in a large city, their impact can be more obvious. The shapes and patterns have the same ideas as design ingredients utilized on a website. Viewing structural designs as inspirations for connecting with people (through your web site) can bring magnificent outcomes. The shapes, patterns and colors can deliver more than attracting traffic.
The sense of depth and shape created out of these patterns can speak loud about your portal, beyond behaving just a commercial interface. The subtle implementation of figures (which is usually restricted to few colors) can create a lasting impact on viewers.

Travel
If you find traveling fun, there can be one more reason to do so now. Traveling is an interface for connecting to the diverse cultures and art forms. The different lifestyles you encounter while traveling places can be awe-inspiring. Strange locations and unfamiliar elements can bring out some of the greatest images which are brimming with color and character.
With a camera along to capture the images, you can explore abundant opportunities for re-creating and re-living your experience.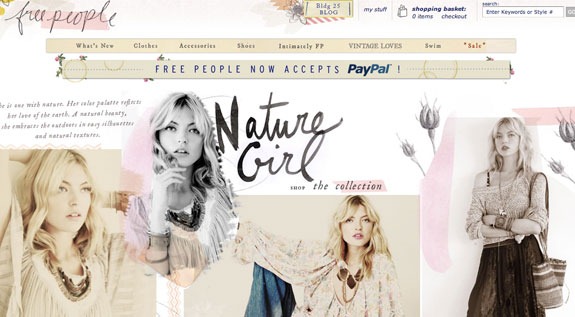 Fashion and style
Being a means of expression, fashion and style are significant phenomena. Fashion is very much a part of the identity of people across the globe. Cutting-edge web designs and good photography can contribute significantly for the success of the web site.
Since it is an art in itself, too much exploration is not desired. You can implement the colors, textures and structures as implemented in any fashion. These ideas can find personal interest among users, who themselves may be patrons of the thoughts. An example is the Free People website, which showcase the style of clothes they provide through their web design; it is natural, girly and flows. Another website, Liberty, uses an extremely bold purple shade; this gives a unique impression to what it sells.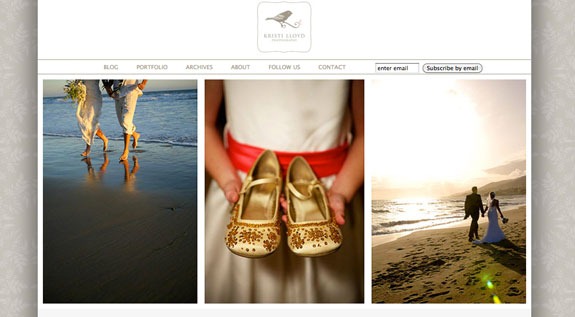 Photography
Emotions play a crucial role in individual's life, and this emotion can be channelized to your web site through photography. An effective web site needs to connect with its user, and photographs can be used to create the appeal. Being a realistic impression of what you see around, photographs can bring out a new realm of inspiration for the designers.
Besides giving a realistic feel, photography can also build a platform for giving a (more) professional outlook to your web design. Photos and photo manipulations of landscapes can provide a green outlook, depicting diverse emotions straight to your audience (users). You can use vivid illustration styles to create a lasting impression. You can also use photos from free stock photos for your design.

Neighborhood
Instead of finding a source of inspiration, inspire yourself by being an explorer. Find out inspiration in something which is around, but perhaps you are unable to envisage it. It can be an art gallery, a vintage collection, a coffee outlet or a park you have might have already visited.
An unexplored area can also provide stimulating ideas. Try exploring places, even your own city. Some of the street art works can also inspire, even if they are not masterpieces.
Find out your inspiration
When the web was created in early 1950's, there was a state of puzzle and volatility. Early web designers seemed clueless about the right way to go. Fortunately, with modern tools and ideas, web designers are in a better position now. It is desirable that web designers move beyond the limits of computers, and formulate innovative tools for making the web an enhanced portal in the times to come.