Are you considering giving your home a new makeover? Do you love colors and personalized adornments on your walls rather than the usual photo frames and pictures? Then, pop art portraits are the direction to head towards to! Everyone wishes to make their homes resemble their individual character and persona. This wish has indeed come to life for many people by using pop art portraits that have enabled them to express themselves and decorate their homes with portraits of things that have captured their attention and caused a change in their life.
Colors Vivid Style art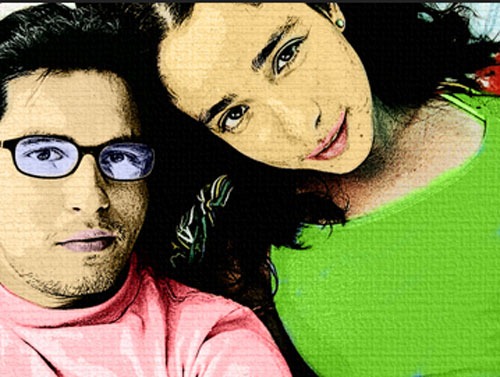 Papyrus Style Art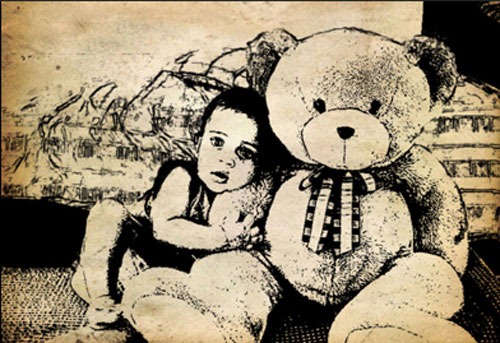 The Pop Art Revolution
The retro years of the mid 1950s saw the blossoming of pop art movement in England, which was soon accepted with zeal and zest by the New York artists. Since then there has been no looking back and pop art culture became widespread throughout the world. The nature of art underwent a transformational change and had great impacts on paintings, drawings, sculptures, graphics, photography, and in today's times – computer generated pictures. It grew alongside with the rise of young blood and pop music outburst! The history of pop art paintings would be incomplete without the mention of Andy Warhol and Roy Lichtenstein who are even now considered as masterminds of pop art and the reason for it being so popular today!
How To Get A Pop Art Made?
The growth of digital and network technology has made it a very simple and easily accessible process to get a pop art portrait made. There are numerous online galleries that offer their services to create custom portraits that suit your needs. All that you have to do is upload the photo that you want on canvas, on the company's website gallery. You get to choose the style and colors. The design experts will make the tweaks and alter the digital image into a customized pop art and wait for your approval before having it printed on canvas that you will take pride in enhancing the beauty of your house!
Alternatively, you can also visit local art galleries that enable you to physically feel and get expert advice on options available and choosing the most suitable one that fits your home. There are some factors that cause us to lean towards ordering these pop art portraits as online galleries tend to offer better prices than the local stores.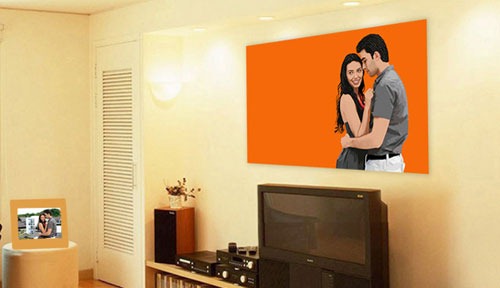 Reasons to Adorn Your House with Pop Art
These portraits make a lasting and dramatic impression on anyone who walks through the doors of your house. Since pop art always makes use of exquisite merging colors, they add persona to the spot and give a sharper look to the house. They blend in well not only with modern architecture but as well as retro inspired homes. The colors and vibrance bring an earthy and festive aura to your house. They imbibe the emotions and feelings of celebration and create a unique experience for everyone who visits your house and most importantly, keeps people on their feet and in high spirits at all times!
Various Styles of Pop Art
Adorning and enhancing the beauty of your homes with pop art doesn't stop with decorating the walls of your house. The online galleries go s step further and get your custom pop arts done on cushion covers and other furnishings that add elegance and aesthetic appeal to the furniture as well. As colorful and vibrant as they are, pop art portraits can also be done as pencil sketches which give a very sleek and modern look!
Quick Take:
Pop art portraits pave the way for newer ideas and flexibility in choosing the right combination of colors and themes that suit your persona and lifestyle. It truly provides an exquisite inspiration to decorate your home!