Luggage tags. Probably one of the last things you are thinking about before you jet off for your well-earned holiday or weekend break. But with claims that 1 in 150 people have their baggage misdirected or lost, is that a risk you are willing to take with no visible identification on your baggage?
In this post, we will take a look through some of the most eye-catching designs of luggage tags to date, which will ensure (or at least give it the best chance) that you and your treasured possessions follow you wherever you are travelling!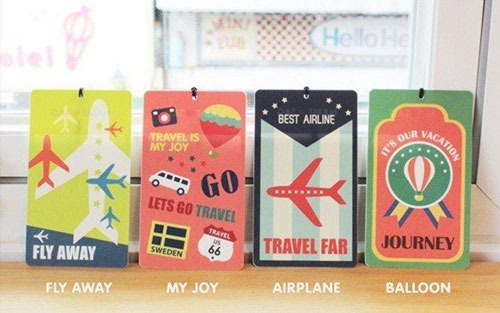 PVC plastic tags inspired by colourful travel related cartoon images; these will really stand out on the luggage carousel.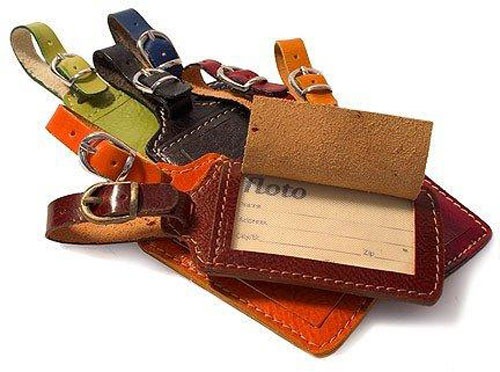 Beautiful and classic calf-skin tags, handmade in Tuscany, Italy. Notice the buckle fastening on these unique and classy luggage tags.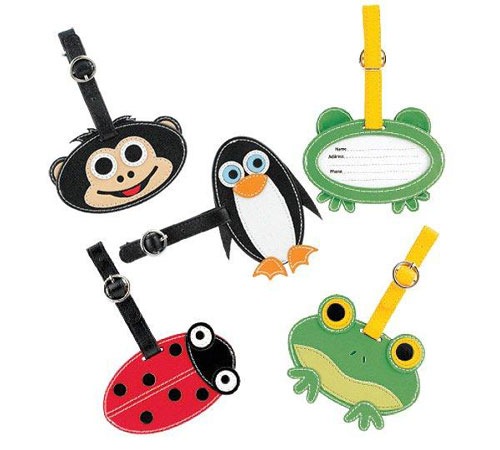 Check out these cute critter tags. These soft leather tags are ideal for you or your children's luggage.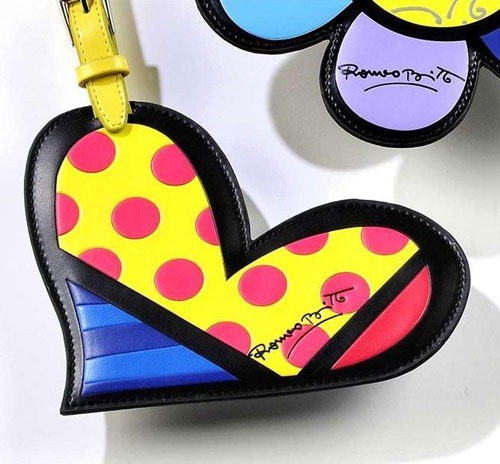 Romero Britto's artistic style shows a mixture of cubism and pop. Here we have his heart luggage tag design.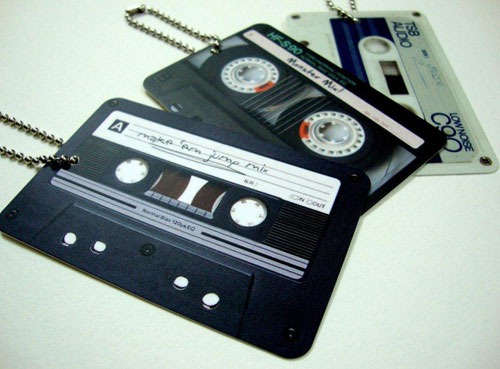 Get the retro look with PaperPolaroid's cassette luggage tags.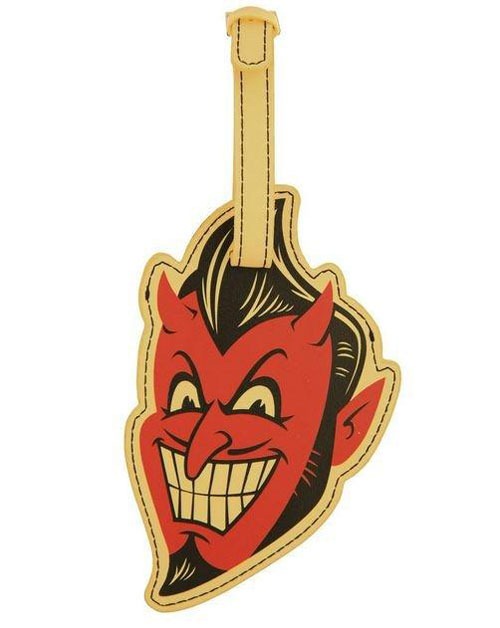 This devil luggage tag will certainly get some people looking at your suitcases!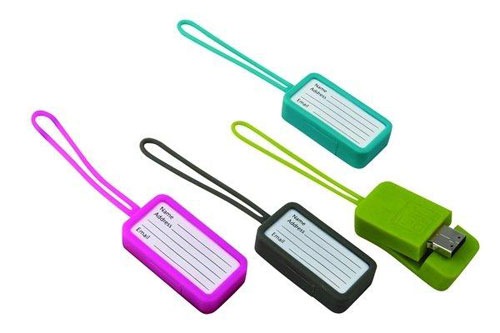 Ideal for those who can't switch off on their holiday break, the 2GB USB Flash Drive tag will have you working away.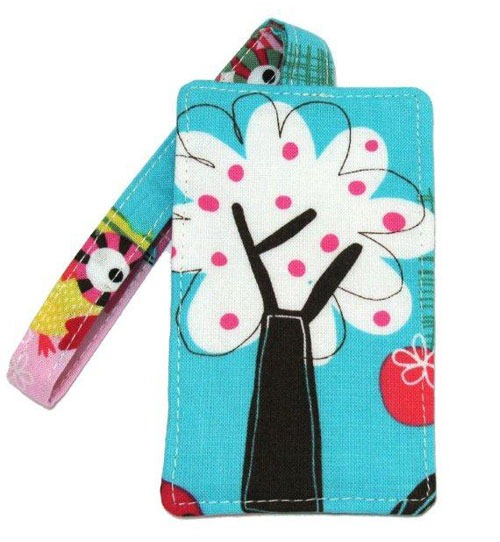 Aqua Owls' fabric tag looks ace! Ideal size for slotting in a business card too.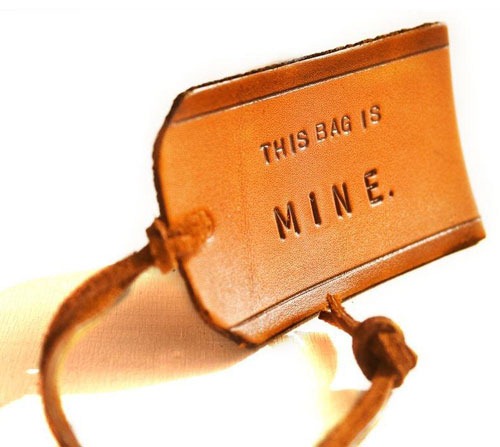 Vegetable tanned leather, stamped by hand in Colorado with a mallet – Owen & Fred.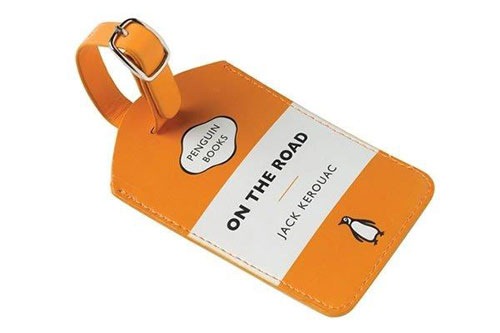 Jack Kerouac's "On The Road" luggage tag – aptly named and looks really cool.
$9.95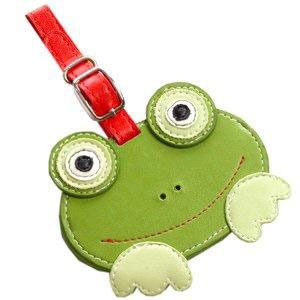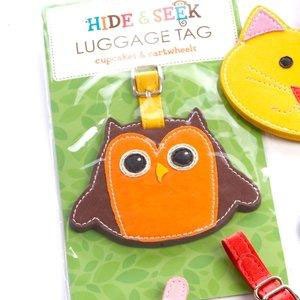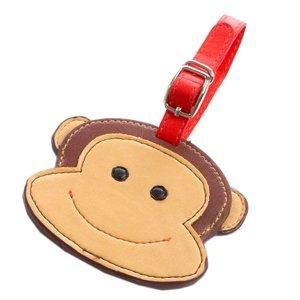 These Frog, Owl and Monkey tags are excellent for your kid's luggage and school bags.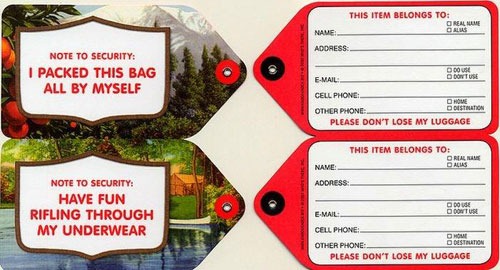 Let's hope you won't regret having these cheeky tags when your suitcase falls apart and it's your underwear going round the luggage carousel!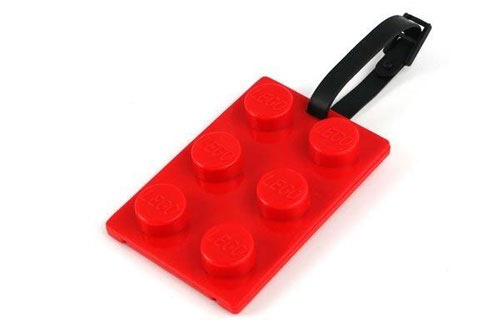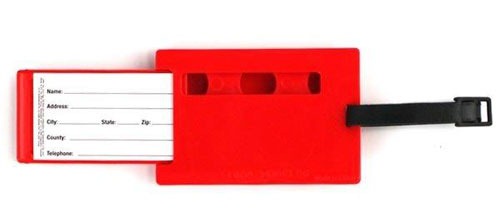 This lego tag is excellent! Don't worry its not of lego scale size..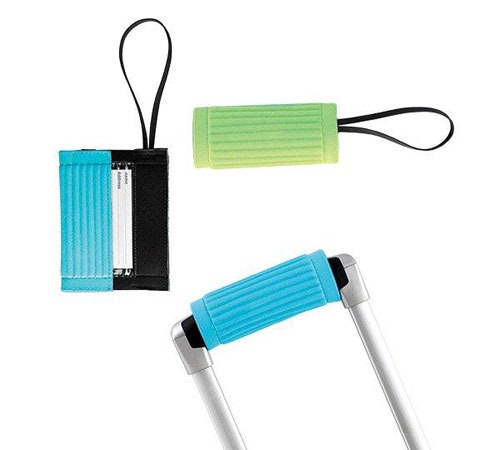 Not only informative, the IdentiGrip luggage ID tags help you to gain a soft but firm purchase on your bags and cases.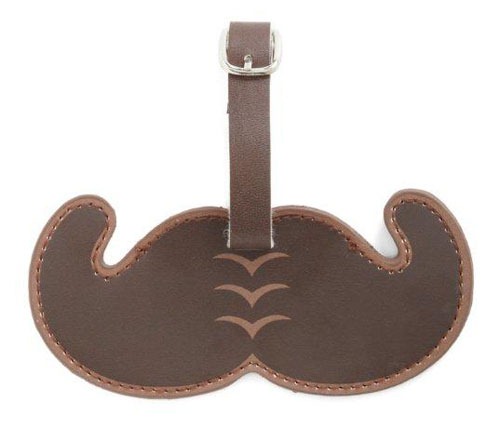 Sorry, I moustache you, is this your baggage, Sir?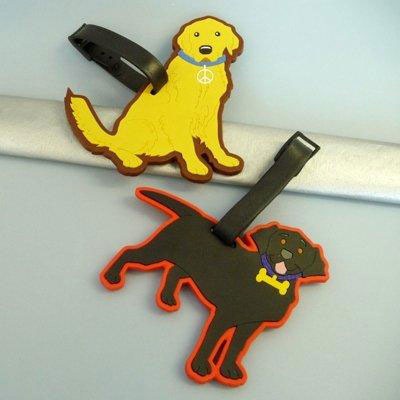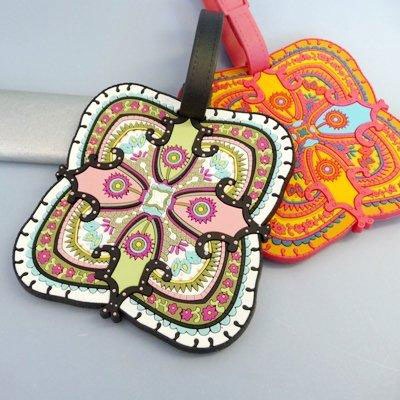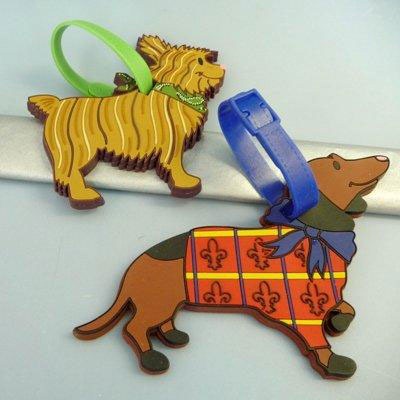 These durable rubber tags will ensure nobody mistakes their luggage for yours. Woof!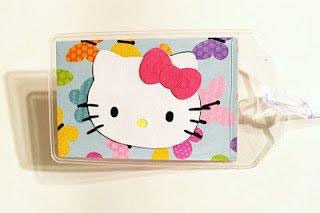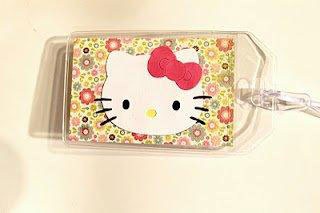 Very cute and handmade Hello Kitty luggage tags.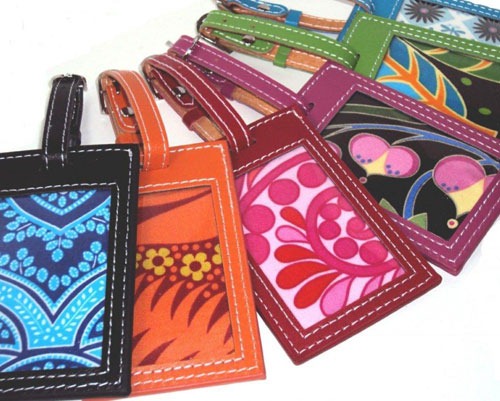 These designs inspired by nature will ensure that your bags stay safe and not left to the elements.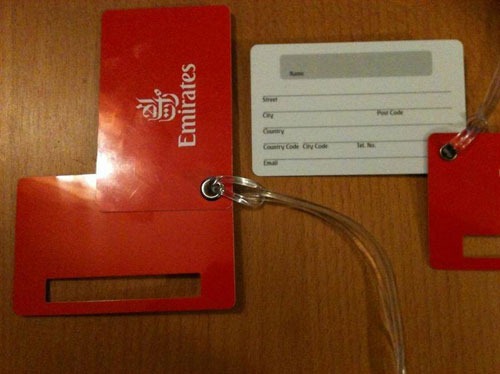 Fly Emirates with these strong, bold tags. Great for Arsenal supporters!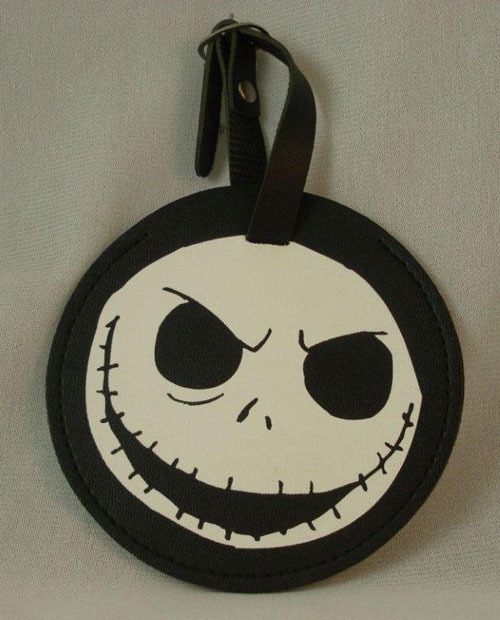 Nightmare before Christmas luggage tag. People think twice before touching your handle!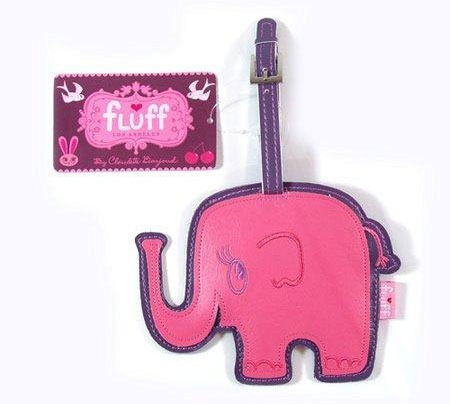 Opt in for the pink elephant tag and you'll be able to spot your luggage a mile off.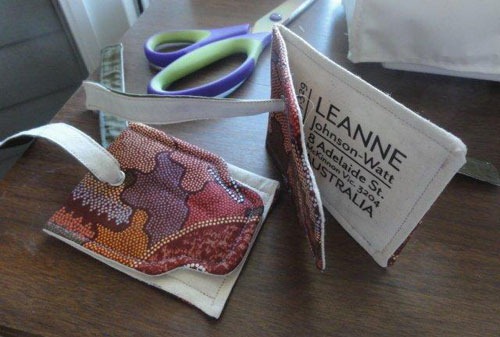 Kim-Vu's Down Under tags are perfect for those heading to the outback.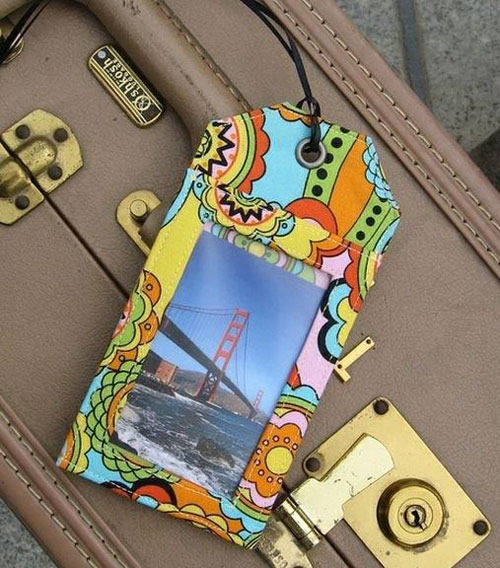 Psychedelic flower designs with a picture of San Francisco. More of a keepsake than a traditional luggage tag, but nevertheless eye-catching.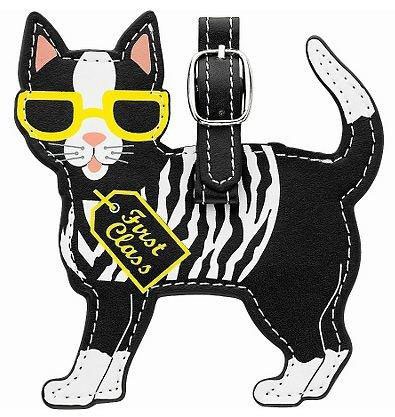 This Cool Cat luggage tag will certainly get some heads moving!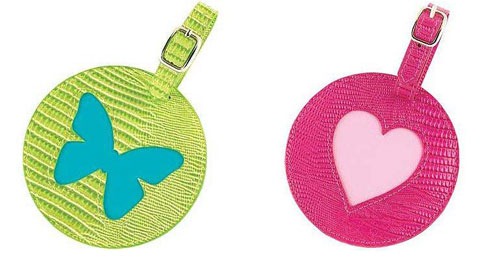 Butterfly and Heart luggage tags.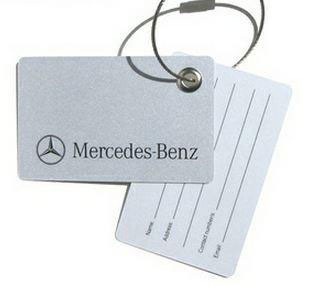 The Mercedes-Benz plastic card tag to match with your car.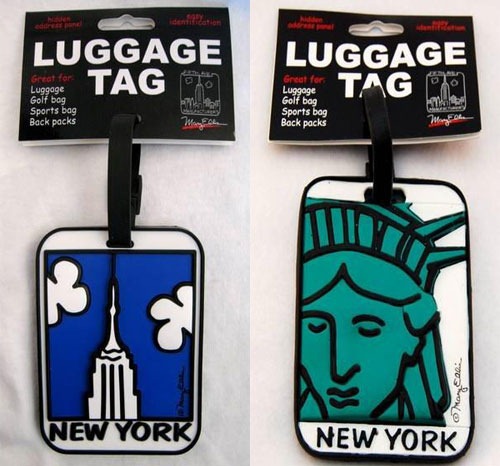 Of course you can always pick your tags up from a tourist shop on your travels. Nice designs by Mary Ellis.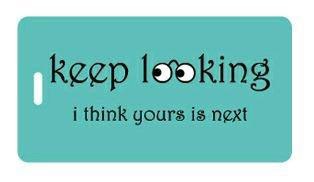 Could you imagine having the same luggage and tag…?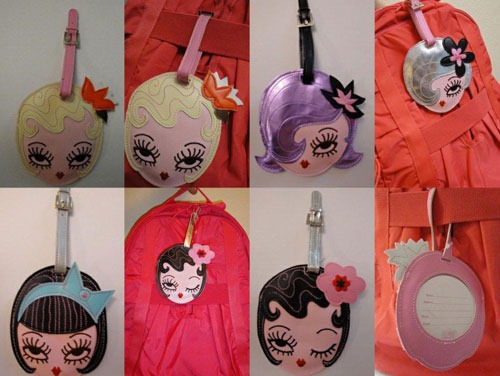 Luggage tags work great on backpacks, as well as suitcases.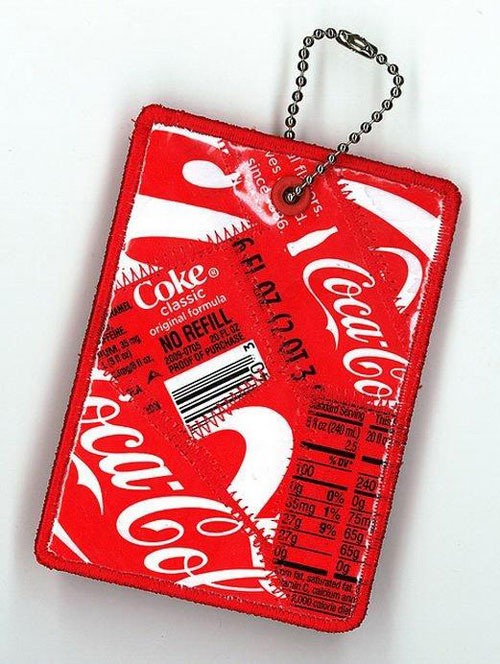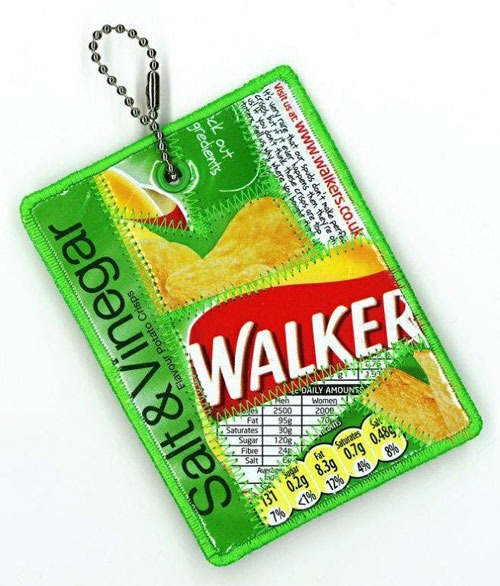 Recycled luggage tags are one way to save the environment and own a completely unique tag.
So that just about sums up the 30 most eye-catching luggage tags post. Do you have any luggage tags you have hand-made or crafted yourself? Got any cool tags not mentioned above? We'd love to see yours!
Written by Matt Payne: Matt Payne on behalf of madebyoomph.co.uk. Oomph print plastic cards of all types – from contactless cards, membership cards, discount cards, hotel key cards and gift cards.