In this post I glad to present my free wordpree theme to you. The theme called "Browndong" no idea behind the name. This theme has 6 color schemes; brown, yellow, magenta, cyan, green, orange, which are they can switching using javascript "styleswicher.js".
This theme full customizeable from CSS files and also available photoshop source you can download. You can remove the logo and replace with your own logo, just follow the existing logo style.
I hope all of you loved this theme and share it. I've tested this in opera, firefox and IE7. If there is something error or suggest please leave your comments. And please appreciate my work and time to spent.
demo theme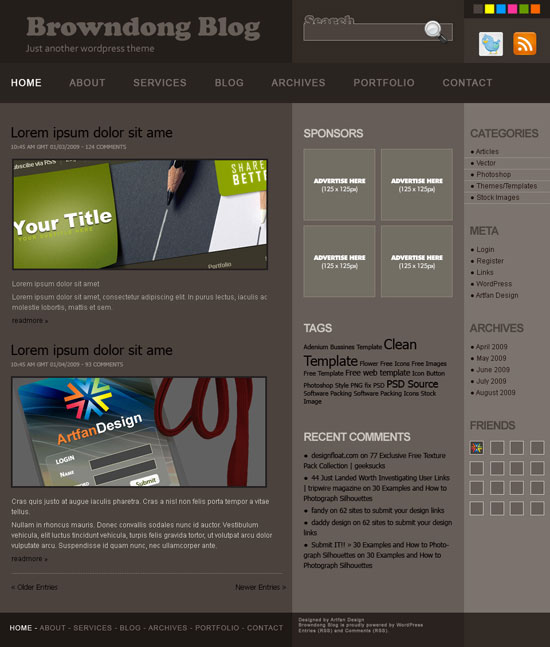 and here are all color schemes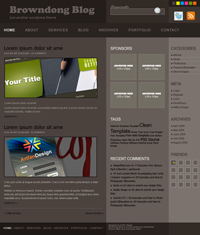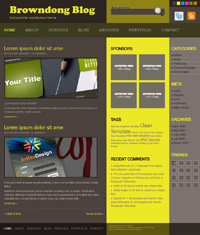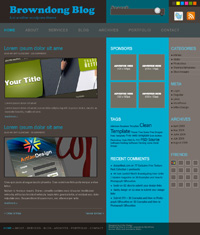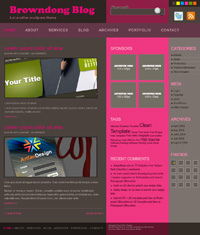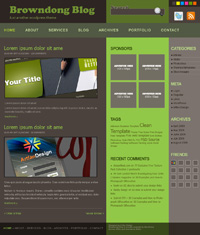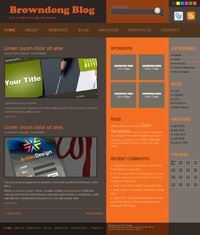 By downloading and using this theme, you agree to the following terms:
– You may NOT resell this theme
– A link back to Artfans.info must be retained in the footer (either modified or unmodified)
– You may use this theme for personal or commercial projects
– You may modify, translate or distribute
– You may donate to support me.

download the theme here
download: browndong_wp-theme.zip (132.51KB)
added: 28/08/2009
clicks: 3757
description: wordpress theme source

download the photoshop source here
download: browndong_psd.zip (920.12KB)
added: 28/08/2009
clicks: 3019
description: Photoshop source