Green is a colour that has recently gained a great deal of prominence within the world of web design. While many websites in previous years were tailored towards rich, eye-catching and contrasting colours, the trend of the moment is minimalism.
Green is an extremely calming colour, much like soft blues and whites. The use of green as a colour in web design also corresponds heavily to the growing environmentally friendly focus adopted by many companies around the world.
Below are a few examples of how green has been used successfully by several websites:
1. Webeden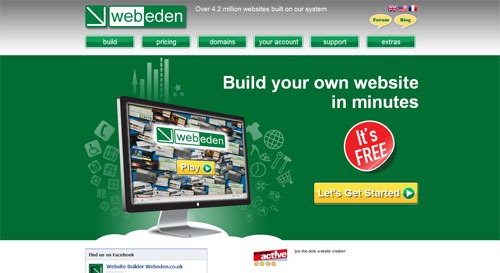 A free website builder that is aimed at the less tech savvy, Webeden's website utilises a colour palette of green, white and grey which allows each colour to stand out in contrast to give it a simplistic appeal. It's spacious design, big call-to-action button and easy navigation are also key features.
2. Envato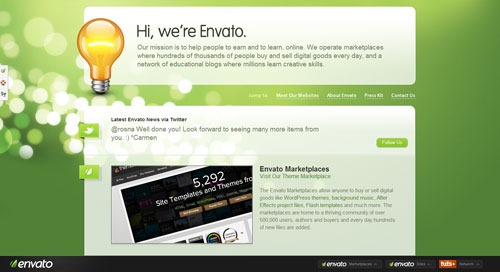 Envato utilises several palettes of green as well as friendly, colloquial writing style. These two factors combine to help bridge the distance between the business and user and evoke images of strong environmental ethics.
3. Koffie Verkeerd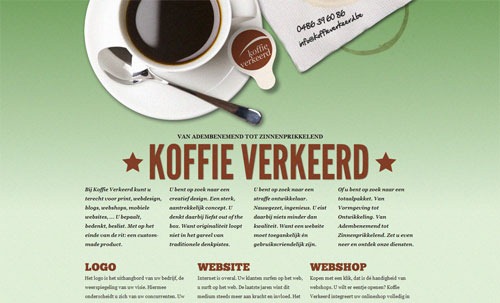 This Belgian website utilises many factors to aid in its projection of an environmentally friendly brand. The pale green background which fades into white features an illustrated coffee cup, illustrating the company's direct links to fair-trade and ethically sourced coffee.
4. Green Globe Ideas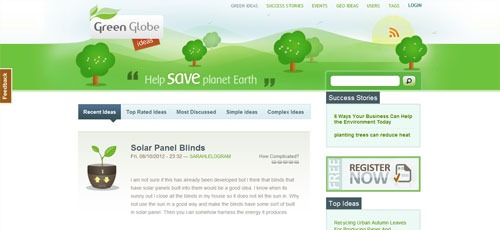 The use of cartoon and green colours on this website again showcases that the company is not an unreachable corporate conglomerate but a personal web forum dedicated to interaction. Cartoon images deflect the corporate hardedge of businesses and highlight that environmental debate is still in infancy.
5. The Fruit Box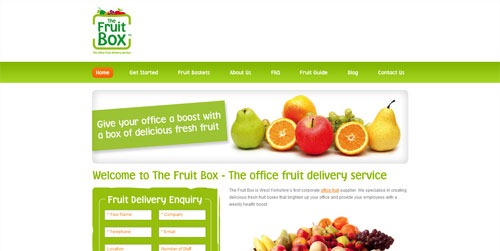 The fruit box utilises a fresh lime-green and white colour scheme to highlight the fact that their produce is crisp, full of flavour and extremely kind to the environment. Interestingly, this website opts for a more solid colour blocking scheme for a simple yet powerful effect.
6. Lipton Tea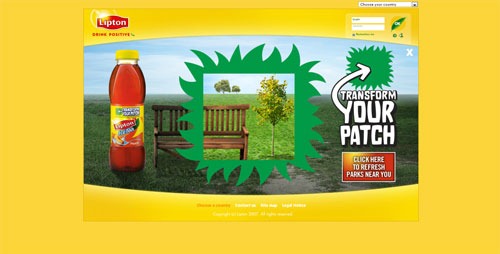 Images of nature are used here, in addition to flowing vector illustrations. The result is an extremely good one as it aims to promote Lipton as a healthy alternative to other bottled drinks. The page also has a link to a replanting and gardening scheme by Lipton, which is a made up of stark green and yellow colours.
7. Rainbow Cleaners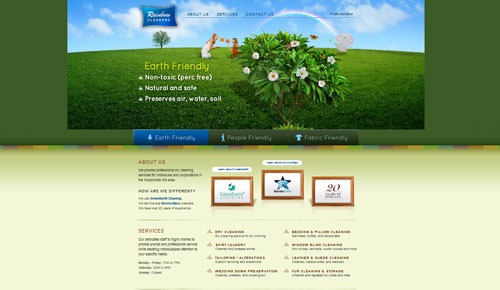 Advertising their dry cleaning services which utilises only non-toxic and natural products, Rainbow Cleaners utilise green colouring throughout their web design. A light olive background is accentuated by a bold header image which combines luscious green scenery with cool, blue skies.
8. Nature Valley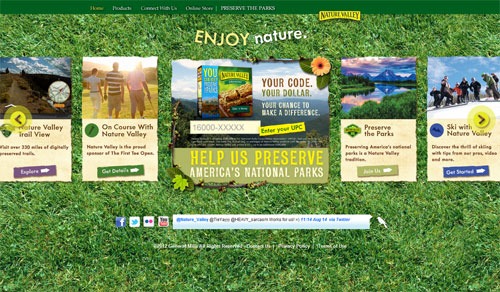 This website combines the green colour theme with a distinctive texture, creating a background which resembles natural grass. The perfect way to advertise the natural ingredients used in their products, even page headers and dialogue boxes contain green elements.
9. Coba Hair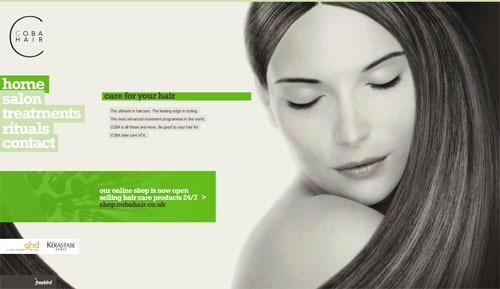 Utilising the colour for its connotations with freshness and cleanliness, Coba Hair combines a bold green with a crisp white in their homepage.
10. Compass Learning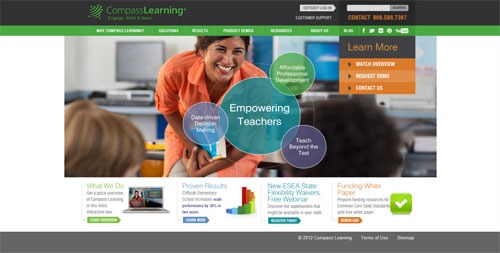 Using green in a more subtle manner, this website combines a bold green front with a dark header and white background to create a crisp design. The end result is a website which is attractive and calming yet professional – perfect for a site offering educational services.
Written by Cindy Lau: Cindy Lau is a web designer for Webeden-where you can create your own website or hire professional web designers to build one for you.