"If you go against Google, you go against God" – this was a piece of advice I received from my fellow marketers when I was using my rhetoric on them, quite vainly though and asking them to join the Crusade against Google. But somehow because of some noises in the background (at least this is what I think so), the entire argument was lost on them. In fact, it is unnerving to see that everyone around is spinelessly accepting whatever Google is rolling out. Rather than putting a brave face, most of internet marketers shamelessly advocate whatever Google is saying, disregarding the obvious fact that Google is just trying to increase its profit and wants to be the big brother of the Web by unashamedly promoting its own service.
You Do Not Believe me
I know you all. You are all righteous enough not to take anything at face value. Ok let me present some raw data that may help you see the other side. Google is already facing antitrust probe in India, the biggest market for Google's flagship product – Adwords and if this is not enough, pressure is mounting against it in the Europe. Complaints are pouring in that Google is causing competitors' websites disappear from its SERP and this means, it is clearly abusing its power. However, this is not the only reason why marketers like me have started hating Google so much. There are some other reasons involved. Let me go into the detail: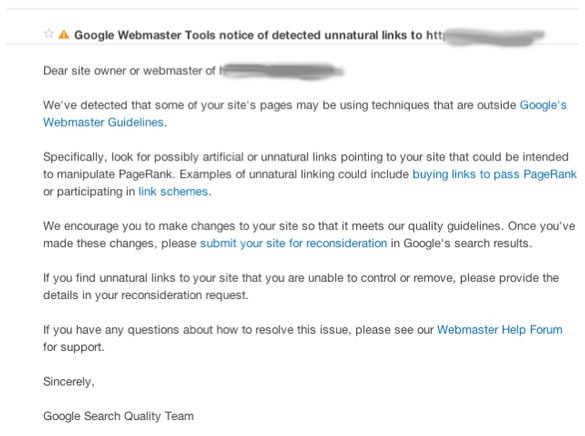 Google – You are a dictator:
Of late Google has started behaving like a dictator. Probably, it has a feeling that whatever it does or is doing is correct and everyone around is wrong. This is bad, bad, bad. Google believe me, you are not God but it seems you love playing God and this is where problems start creeping in.
Before the Penguin update, Google has always denied the fact that it has ever demoted a website because of bad links. But now see, the sky has started falling apart since Google goes against what it has said earlier. Loads of website owners are receiving mail regarding Unnatural Linking and their rankings just go vanish altogether. It is not that Google's search result has got improved. Nope this is not the case at all. Instead, its search quality has gone for a toss. There are numerous instances of crap sites coming to the top and good sites are relegated to the bin. Wow, great achievement for Google. But Google cannot retract and changes its position, no matter what and that means, more owes are waiting for sites that have been adding real value to the web.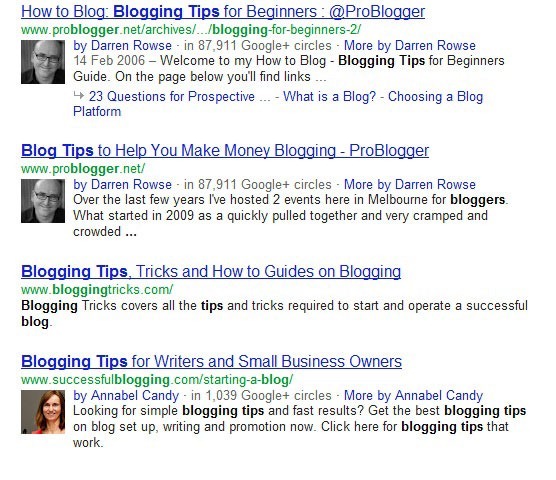 Google – You are promoting your products:
This is what makes me worried, really worried about the future of search. In its so-called effort to make the web a better place, Google is pressing everyone around to use its product. For say, if you are a small business owner, you need to have a presence in Google Places and if possible invest some money in its Google Adwords Express program.
And if you are a writer like me, you do not have any other option other than having a profile in Google Plus to get the mark-up implemented. And if you are running a successful ecommerce site, in that case too, you need to get your products submitted in Google product base to get more exposure in Google product search. So, the equation is simple, Google just wants you use its products unless you are happy with zero visibility in its SERP. Google please grow up and show some respect to other service providers who might be working as hard as you. Do not force us use your services when we do not like them at all.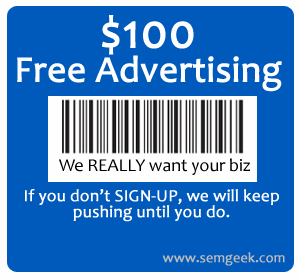 Google – You are forcing me to use Adwords:
Believe it or not, Google is just pushing us hard to use its flagship products – Adwords. If this has not been the case, then why Google is shooting down almost all the possible and legitimate way of doing SEO. In fact after the great Penguin update, there is hardly anything one can do to make his website appear top in a given search query.
Well, Google says, you need to create great content to get natural links but the real world is rarely what Google believes it to be. It is nearly impossible to get links naturally and believe me Google knows this obvious fact. They are just playing tricks and making fun of us.
Google – You cannot force me to stop promoting my service:
The purpose of the Panda is to you make you play by the rules dictated by Google. You cannot place banner ads on other sites unless you are adding nofollow tag against it and if this is not enough of the shit, there is more. Google advises webmaster to target a landing page for a banner ad that is blocked from search engines via robots. txt.
Now tell me Google why I should have to obey every word you say. Why on earth, I have to add no follow tag when I am paying for it? And I give a shit to what you think about paid links. I am just trying to get some visitors and if you are uncomfortable with that, it is your fault for not being able to differentiate between a banner ad and a paid link. Shame on you Google.
Google – Even God gives a second chance but you do not:
Google, I know, what you think about yourself. You consider yourself invincible and which is why you just send a strange message in Google Webmaster Tools that "Dear Webmaster, we have detected unnatural linking pattern in your website". Now, it is your problem, if your bot found thousands of unnatural links that I have never built or have built in the nineties. If you have developed an allergy for links, go and consult with a doctor. It is your problem and believe me there is a cure out there.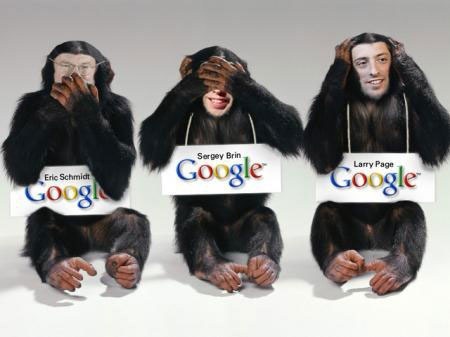 Do not Be Evil – You have already become one:
Yeah, yeah, it is still your slogan. And believe me I am tired of this shit. You have gone completely evil and there is nothing in the world that is gonna change you. Google is still in denial of the existence of negative SEO though there are clear signs that negative SEO is here and it is here to stay unless Google accepts its existence.
Moreover, Google seems dead against SEO even in its purest form. It will not allow your website gets bookmarked in some leading sites just to get some extra visitors from reliable sources and you should not participate in any marketing campaign that goes against its guideline.
Google, I am tired of you.