The mobile technology is flourishing at a great pace, and with more and more usage of mobiles over desktops, mobile designs have amazingly exploded in the last few years. As a result, an aggressive increase in the number of mobile apps and websites has been observed, and this trend will only continue in the future. Thus, to ensure a better design with smooth user experience, designers must embrace the latest design trends while taking a few essential aspects into account.
This article will reveal a list of noteworthy pro tips that can facilitate designers to efficiently create a consummate mobile design that can sustain in the future. Whether you are designing a mobile website or mobile application, this guide will help you deliver a surefire mobile solution.
Without any further ado, let's distill the pro tips for mobile designs.
1. What is your target audience base
This is vitally essential to streamline your mobile user base that your design will target. You can consider their needs and expectations, and accordingly create a useful design. The proliferation of Smartphones, tablet and other mobile devices with different OS, screen resolution, size and more, greatly impacts the design standards. Thus, while focusing on your target audiences, you can better scrutinize your mobile designs.
2. Define the prime goals of your project for today and the future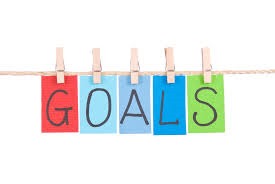 With the rapid technological advancement in this mobile age, new players are constantly coming up with new ideas. Certainly, it can be anticipated that how the things will vary in a few years from today. Thus, it is recommended to design something that can be efficiently revamped as required instead of starting from the scratch. So, While defining the prime goals of your project, consider the immediate market requirements and the future expectations. Designing elements with the prime goal in mind helps achieve a resourceful design that can add to a successful mobile solution.
3. Go for market research beforehand
To determine what's hot in the market and what's not, designers must keep themselves updated with the ongoing market trends. This can be efficiently done by doing a thorough market research before diving into the designing process, as it will help you give an optimal direction to your design. There are several things that can be looked for in the market, for instance you can
· Get inspired with an existing solution: It is quite possible that what you are designing is already available in the market, however, you might be targeting a different audience base. By observing the key features of an existing solution, you can better put your design in a nutshell. You can seek related solutions by searching with appropriate keywords on the Internet.
· Unveil the technical limitations: Although, it is a developer's job to deal with the technicalities of a project, but there are several technical features that in some way or the other impact the design. Thus, designers must look for the technical limitations while doing the market research..
4. Minimalist design with subtle color scheme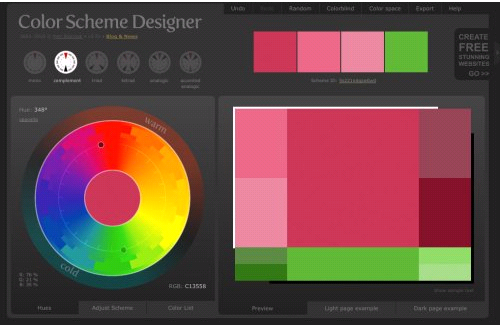 As, simple and flat design are in trend, and users admire the implementation of subtle colors, it will be worth integrating an eye soothing color palette. If colors are attractive, it will definitely help keep your potential users engaged; it, thus, can benefit you. Moreover, it will also make your content easily accessible and comprehensive, which will help deliver an absolute UI and a better UX.
5. Clear typography and effective contrast – ensure better readability
The screen real estate often creates readability issues. Thus, to make sure that your content is legible and can be easily accessed. It is imperative to implement a typography that epitomizes your business objectives while making them easily readable. There is an overwhelming list of typefaces available, you may use a suitable one in a better visual hierarchy and make precise statements to leverage your business.
Contrast is another crucial factor that must be dealt with utmost precision. Since, mobile devices can be used in bright environment as well as poorly lit areas that can impact the readability, the font and background color must be chosen by taking this factor into consideration.
Let's Wrap It Up:
With the proliferating online designs as well as offline designs, it has become more than imperative for designers to embrace the key principles in their design patterns to ensure a remarkable mobile solution. The year 2015 will bring some advanced design trends, one must dig into them to generate a sustainable mobile design. You can consider the aforementioned tips and create an enticing and intuitive design.

Written by Rick Brown: Rick Brown is a veteran iOS app developer for Mobiers Ltd – a reputable mobile application development services provider. You can get his assistance anytime, in case you want to clear your queries for development tips and tricks.