Printed marketing materials form the backbone of successful branding and marketing effort. Traditionally it has been the most used and effective channel of marketing. Even in this age increasing web dependence, printed marketing materials have maintained their relevance and importance with marketing professionals. Logo is an icon that represents the company. Logo designer strives to reflect the vision and business through the logo design. Logo of a company is perhaps the most important and prominent part of printed marketing materials.
Let us explore few tried and tested ideas to incorporate logo of a company seamlessly with printed marketing materials.
Corporate stationery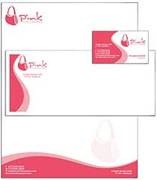 There are several items included under the corporate stationery package. These include letterhead, envelopes, presentation folders and business cards. Corporate stationery items pack may lack the glamour of other branding efforts but it is essential part of all marketing. It is perhaps the first place where logo of a company uses its logo. The logo design should be scalable and the even the subtle designs and text should be clearly visible on all items.
Newsletters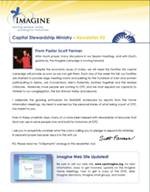 Insurance, mortgage and real estate industries have long realized the value of printed newsletters and many others are following them. Newsletter marketing helps you to connect with your existing as well as prospective customers on a personal level. This helps in building trust, credibility and brand awareness. These newsletters are excellent way to reinforce the logo design in customers' mind. Logo is placed on the top left corner of the newsletter.
Booklets and Brochures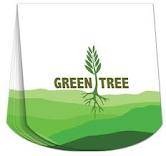 Booklets and brochures allow you to deliver useful information in an attractive package. Booklet marketing remains a popular choice among marketing professionals. Printed booklets are also excellent way to spread your logo design along with information about your services and products. Send informative brochures to existing clients about new product launches or new offers. Depending on nature of your products or services you may plan to place these booklets in clinics, restaurants, hotels and bus stops.
Calendars


Attractively designed and printed calendars, featuring logo design of the company have been effectively used by many companies. Such calendars with logo of the company are used by customers on regular basis and remind them about the brands and its logos. Calendars are usually gifted by companies to valued customers directly or through several marketing channels. They are available as wall hanging and desk calendars.
Banners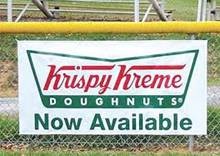 Banner marketing is very effective way to draw attention of large audience. Banners may include images of products or information about services offered by the company. Logo design figures prominently on the banner. There may be some small banners that feature only the logo of company. Banner printing are used for advertisement in trade shows, sporting events, conferences, seminars and on busy city street corners.
Door Hangers

Door hanger marketing offers excellent opportunity to get your logo noticed and remembered. Just think how many times a person need to open doors! Each time a door is opened the person stops to watch the logo design on the door hanger. Door hangers are often ignored but they are not easy to set aside like junk mails. They are comparatively inexpensive to print and distribute and generate high response rate.
Posters

Poster marketing is useful for reaching out to a large number of target audiences economically within a short time frame. Effective poster design includes logo design of the company and the intended announcement or message. The copy should be precise and crisp and the message should be noticeable from a distance. Posters are found to be effective marketing tool for small businesses that can't afford to spend on billboards. It is also used by established brand to reach out more customers during festive seasons.
Notepads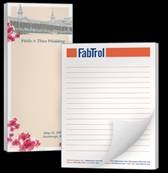 Logo design of your company can be printed in notebooks and distributed among your prospective and existing customers. Nearly everyone takes down some kind of notes everyday. As such, notepads are as effective as calendars (if not more) in getting your logo noticed frequently. Repetition is necessary part of branding and custom printed notepads with logo provide excellent opportunity to brand your company.
Stickers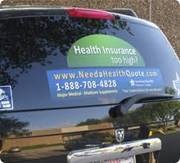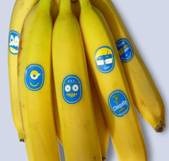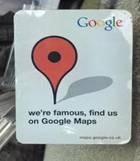 Stickers are fun to use. They offer excellent opportunity to market your logo or products. Put your logo design in creatively crafted stickers. You can affix custom designed stickers in walls, windows, mirrors, car bumpers, stalls and filing cabinet. The list may include hundred such items but these are most commonly used. Cutely designed car bumper stickers with logo of your company and catchy tagline can grab attention during a traffic jam. Other than such common places there are innovative places for sticker placement. A mouthwash company placed their logo on the ceiling above the dentist's chair!
Finally
Printed marketing materials play crucial role in building brand of a company. They also provide ample opportunity to include logo of the company in different shapes and sizes. In addition to printed materials mentioned above you can also incorporate logo of your company in bookmarks, flyers, invitation card, postcards and greetings cards.