'Manies Skily' Well that's the name of this template, with color and simple design, for you fans of minimalist style. Suitable for portfolio's gallery website for artists, designers and photographer to display their works in a gallery style or any other use. In this template, for image gallery I use YoxView jQuery image viewer and Nivo-slider for image slider, and they are available on wordpress plugin if you are want to using this free template into wordpress themes.
Available in html+css and psd files that can be customized to adjust to the needs and tastes, and of course free. Implemented html5 and CSS3 and tested in several browser except IE. If you have some bugs or errors please let me know, so I can fix it and update the template. If you are willing to please leave a link Designed by 'ArtfanDesign'. So please take a look as showed in image below or preview the html and download it.
Image Preview
Click the image below to view in original size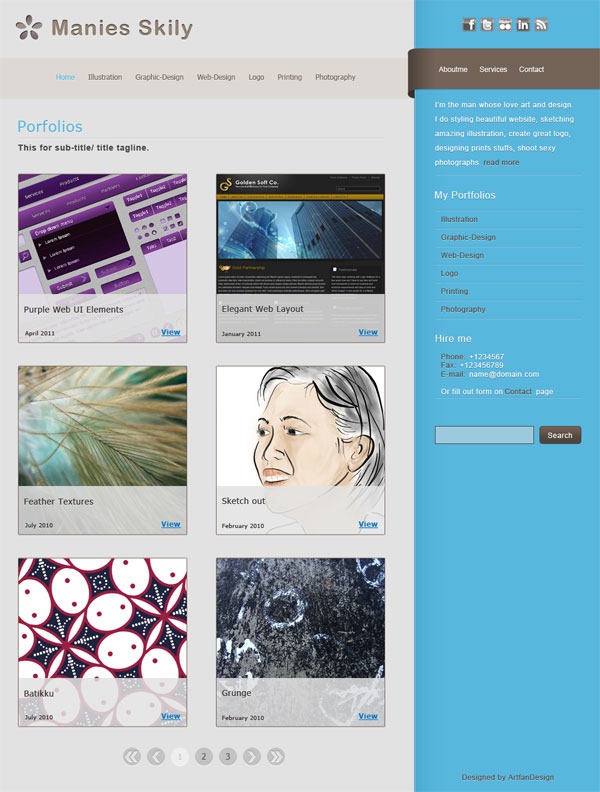 Demo Preview
This is the html screen-shoot, the template also featured for image slider.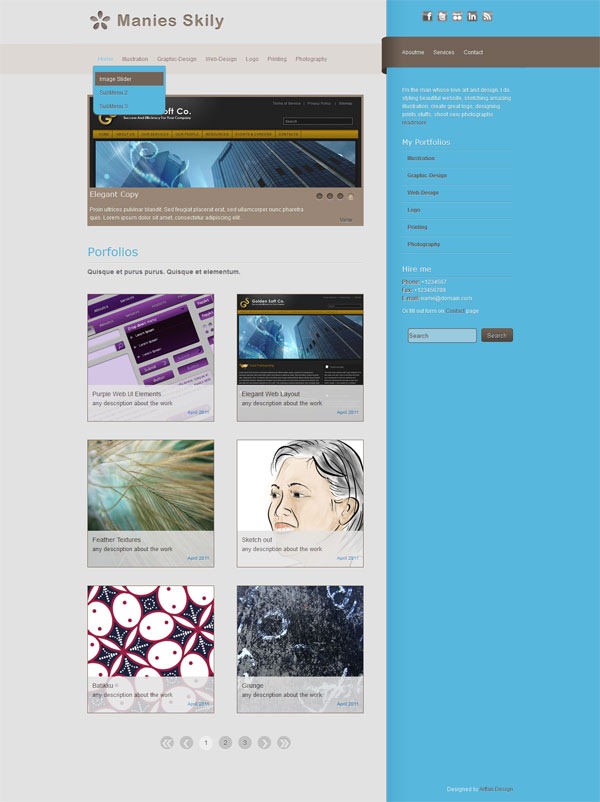 Download the template
Demo Preview or Download the Html+css and psd file here
download: maniesskily.zip (4.08MB)
added: 18/04/2011
clicks: 5051
description: HTML+CSS and Photoshop source file (psd)