Hi, sorry for the last few weeks I was very busy which makes me unable to blogging.
Today I provide you a new psd template, simple and elegant. I call it "Gongblog" which I hope you like it and useful for you.
But, I have designed two page of the templates, namely the front pages and blog pages. So this post will have next update series of another page template.
I hope next time I can provide this template in wordpress themes ready. And of course all of it free, so please subscripts to RSS to get the update.
If you has make the code/html of this template please share to us. Thank you
Home Page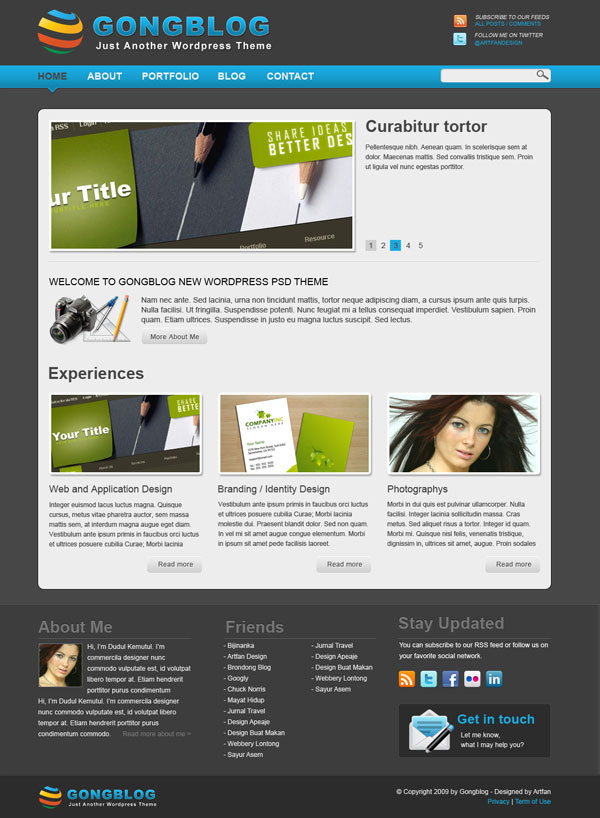 Blog Page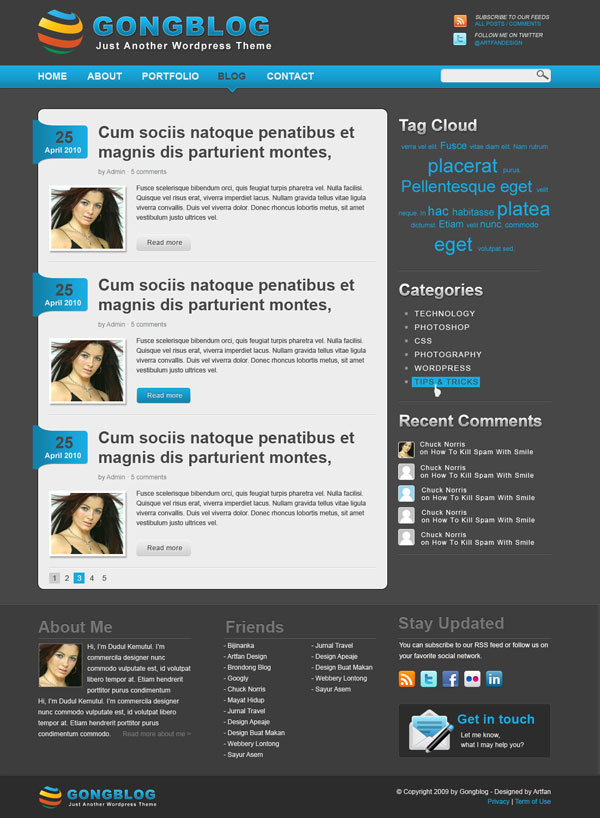 Lisense
By downloading and using this theme, you agree to the following terms:
– You may NOT resell this theme
– A link back to Artfans.info must be retained in the footer (either modified or unmodified)
– You may use this theme for personal
– For commercial projects you have to donate via paypal minimum $15
– You may modify, translate or distribute
– You may donate to support me.