Mobile Flash had been marked for death since the day Steve Jobs refused to support it on the iPhone. With the Cupertino giant's back turned towards it, Mobile Flash had very little chance of surviving. And while Android did support Mobile Flash, the fact is that the mobile version of this popular technology simply did not work well on smartphones. As a consequence, Adobe has decided not to work anymore on Mobile Flash. Mobile Flash is dead.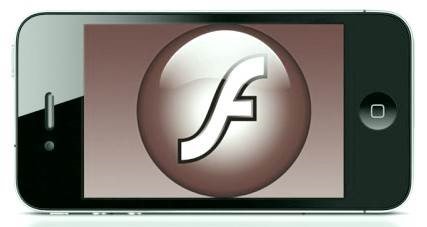 Mike Chambers from Flash says that,
"We are further increasing the amount of resources toward HTML tools, solutions and browsers."
There is a movement at Adobe towards HTML – while Flash for desktops is still hugely popular, a time may come when it may be replaced by HTML5 tools. What do all these things mean for Flash web designers? For someone who has invested 10-15 years designing Flash websites, Adobe's decision to scrap the Mobile Flash project can be quite scary. Let's take a look at the implications of Mobile Flash failure on Flash design in general.
No, Flash Web Design Won't Suddenly Cease
If you read between the lines, Adobe has realized that HTML5 is the key to providing standard web experiences. But it doesn't mean that other Flash products will also be scrapped anytime soon. Flash for desktops is more popular than any other tool or software when it comes to creating and viewing interactive content. "We have a long term commitment to the Flash Player on desktops, and are actively working on the next Flash Player version," is what Mike Chambers has to say about it.
But HTML5 / CSS3 Will Rule
When Flash was launched, there were several things that you could do only with Flash. Now, many feature and functionalities that only Flash could provide are being provided by HTML5 and CSS3. But there are still a number of tasks that can be accomplished best using Flash. As time goes, HTML5 and CSS3 will become more advanced and will be capable of doing all the things that Flash can do. So, Flash may stay ahead of the pack for a few years, but it will be replaced by other technologies eventually.
Time to Build New Skillsets
Don't get me wrong – Flash is not going anywhere for the next few years. But it would be a good idea for Flash web designers to step out of their comfort zone and master other web tools and technologies. Mike Chambers says, "As browser support for richer content and motion graphics improves, so will demand for designers and developers who have experience working with motion graphics on the web. The Flash community has been doing this type of work on the web for over a decade and is uniquely qualified to fill demand for similar work in the browser."
For Flash web designers, it is important to find another way of creating motion graphics. The next few years will see a web revolution – the browsers for desktops as well as mobile will become capable of supporting more interactive content. And as Flash web professionals, you will be well-equipped to create designs and graphics that breathe life into web pages and apps.
Summing up
Over the last few years, we have seen that newer technologies have come and provided features that had been hitherto offered only by Flash. This trend continues, and as the best practices for the web evolve, the importance of Flash is waning. This is not to sat that Flash web design is dead. Far from it – it is thriving on desktops. But HTML5 and CSS3 may eventually sound the death knell for Flash. Be ready for that!

Written by Ryan Benson: My name is Ryan Benson and I work for PLAVEB, a renowned website Flash website design company in Los Angeles. He excels at Flash website design and feels that Flash will thrive for a number of years.