Elegant and appealing newsletters is a great solution to attract your customers to your product. One of the fastest and most professional email newsletter template providers is Emailcraft.com.
Introducing Emailcraft.com
Emailcraft.com is a team of skillful designers and front-end developers with experience in website and banner design. They provide user-friendly newsletter design and organized code that conforms to HTML 3.2 standard and is compatible with the widest range of email clients. Paying much attention to details Emailcraft.com does its best to make your email campaign successful.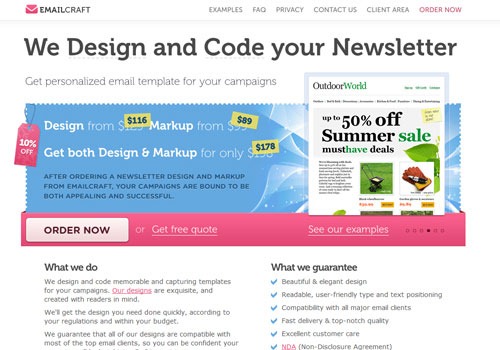 What they do
Emailcraft.com designs and codes memorable and capturing templates for your campaigns. They'll get the design you need done quickly, according to your regulations and within your budget.
If you have a design ready, they will take care of the markup. They guarantee that all of their designs are compatible with all the major email clients, so you can be confident your campaign will be displayed correctly to all of its recipients.
Check out examples of their designs and HTML!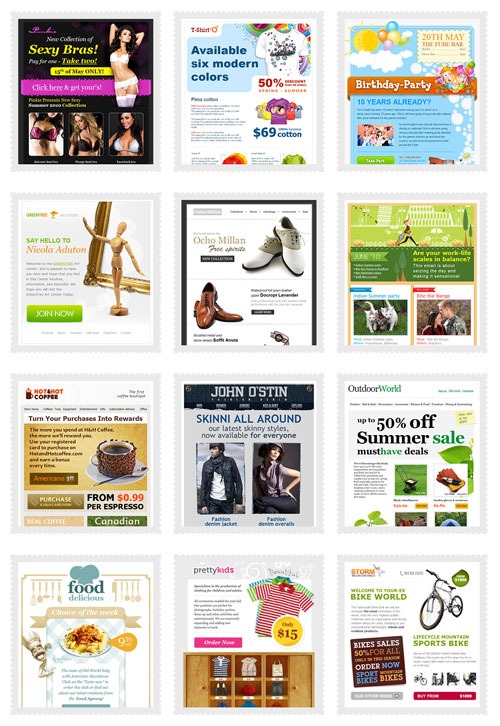 Supported email clients
MS Outlook 2003+
Outlook Express
Apple Mail
Windows Live Email
Mozilla Thunderbird
Yahoo! Mail
Google Mail
AOL Webmail
HotMail
Opera M2
Why Emailcraft.com?
They create beautiful and memorable design;
They make sure that the text is readable;
Their markup is compatible with all major email clients;
Fast delivery and top-notch quality is guaranteed;
Simple work-flow and excellent customer care;
All information provided remains confidential.
During this Holiday Season Emailcraft.com is offering an amazing deal – 10% off on Design and HTML packages! Order both packages and get 30% off on HTML. Valid through January 1, 2012. So hurry and wish your clients Happy Holidays with beautifully designed email templates.