Today I proudly present the latest design templates which you can download for free that I call Oplakuwe. With the cool shades of green and dark gray color which is firm and manly. Consists of 3 page design, home, blog pages, and posting page complete with comments form, in 2 PSD (Photoshop) files (oplakuwe.psd and oplakuwe_blog-post.psd).
Obviously this design is based on grid 960, a full layered design and easily modified as needed. To note that all the layers in the psd I hide to minimize file size, so to edit psd files un-hide all the layers. This template are free released under Creative Common License (CC 3.0 Attribution) and also for commercial use. Let the text "designed by Artfan Design" di footer dan link ke http://www.artfans.info/. If you liked this design and want to use it for your website or blog, make sure to convert them properly or choose the best and experienced in convert PSD to WordPress or to compliant as you need.
So let's see how this template, click the image below to view in full size. Download the photoshop source file in zip file at bottom of post. Please leave your comments!
Home Page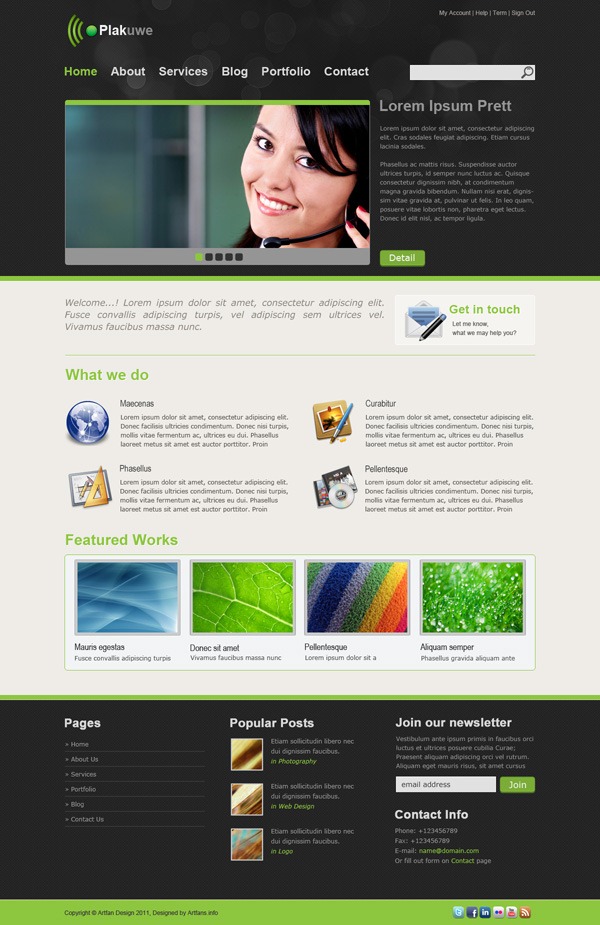 View in Full Size
Blog Page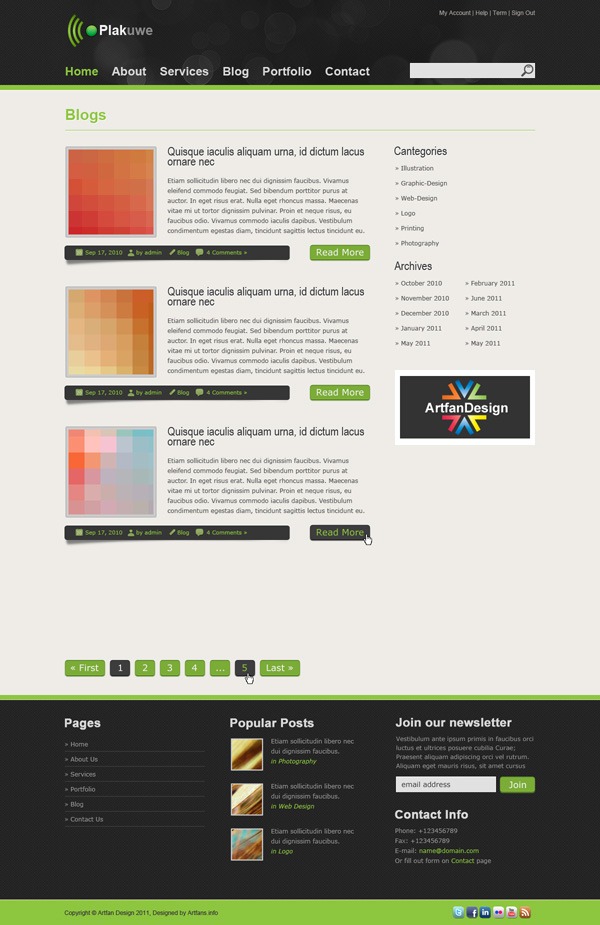 View in Full Size
Post Page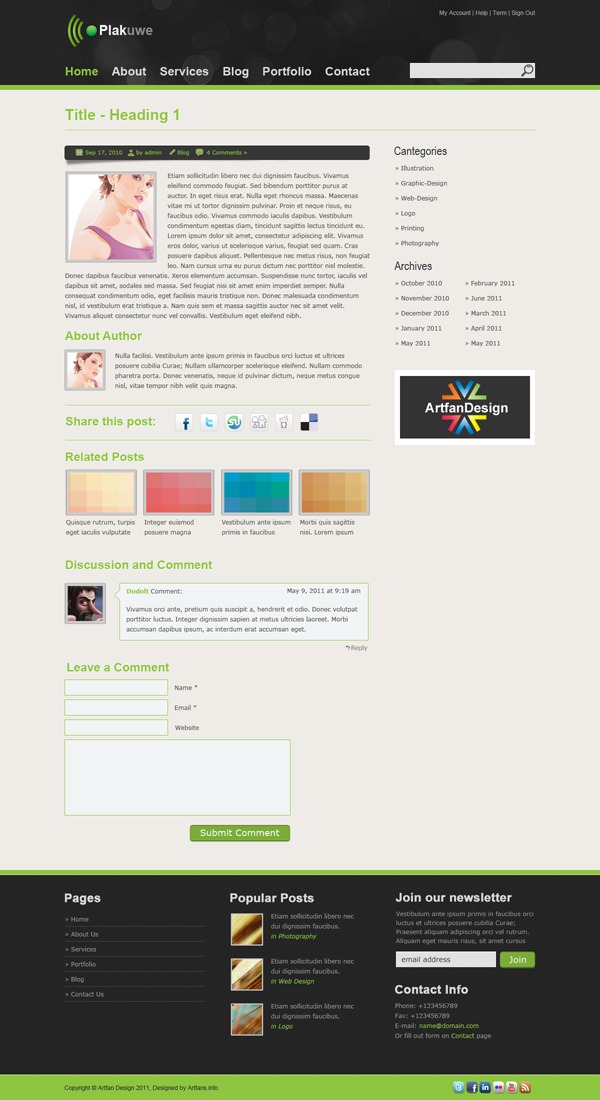 View in Full Size
download: oplakuwe.zip (2.65MB)
added: 31/05/2011
clicks: 6545
description: included oplakuwe.psd and oplakuwe_blog-post.psd