By comprehending the extreme requisites of WordPress which has been high on demand, here I am going to present very worthy and useful congregation of detail PSD to WordPress conversion tutorial. These tutorials must be retained by every web developers, designers and blogger that would make them educated about the skills and techniques of converting their design into an appealing website or active blog pages. This would not only lessen the efforts towards this endeavor but also save your valuable time.
When the subject of matters comes to develop a tempting WordPress website or theme then one of the top-notch methods being employed is the PSD to WordPress conversion. This is not only proficient to meet your entire necessities and requisites but also transform a Photoshop design into fully functional and search engine friendly website empowered by a free open source content management system (CMS) WordPress. In addition, you will be pleased to know that you can procure an astonishing blog portals ensuring flawless content management in lack of any skills and expertise.
Though, the process of converting PSD to extremely customizable WordPress theme/template in contrast to PSD to HTML is completely different. In these WordPress tutorials being presented only for you will cover the entire aspect of converting PSD based file into W3C validated, pixel-precise and cross browser compatible WordPress theme or intact website which involves lots of steps to follow.
Now, before we proceed ahead with incorporated tutorials for converting PSD to WordPress, I would like to make you acquainted about the process involved in PSD to WordPress Conversion in very limited words and without consuming your much time. So, just go ahead with the steps provided below that state about how to convert PSD to WordPress theme/template or developing a web portal.
Analyze PSD File: A programmer analyzes the PSD file for complications. In addition, it is all about planning the procedurals of PSD to WordPress conversion process where adding CSS codes, footer, header and images are being done.
Break PSD into HTML: A web developer break and divide every element of PSD design file to create a header div, wrapper div and comment. Also, some other segments like website name, logo, body and main images get break into own divs.
Slice PSD file: This is the most earnest part in PSD to WordPress customization/conversion. The PSD design is accessible by web-designer in image editing software like Photoshop to create multilayer files. Later, the designer can add/remove buttons, boxes, links along with changing background color, image etc. can be accomplished without any hassles.
File Structure: For writing codes distinct files are created defining name as index.html (HTML code), index.php (PHP codes) and style.css (CSS styling codes).
PSD into HTML & CSS: Though, the PSD files are not supported by WWW thus the sliced PSD file is coded into HTML and then CSS.
Integration of HTML/CSS into WordPress: Once the files are coded into HTML & CSS, then a WordPress developer integrates the design to build a WordPress theme/template.
Testing: After development of a web page testing is done to check cross browser compatibility and multiple operating system support, which is very crucial part of PSD to WordPress conversion.
Now, the right time has arrived to stab the valuable tutorials on converting PSD to WordPress, WordPress Theme/Template customization and others. So, let's go ahead and check them one by one to adopt accordingly that suits you precisely.
Creating website from PSD to WordPress Using Diving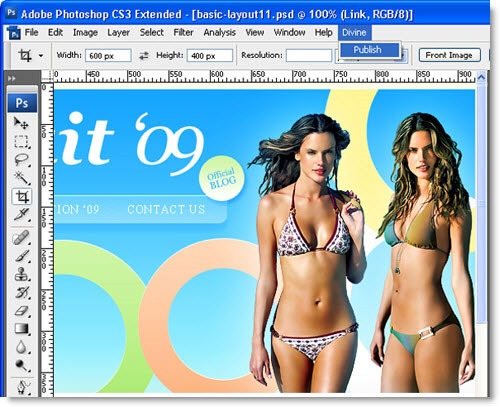 Divine is Windows supported software available free of cost. It allows you create a WordPress theme in account of three easy to follow steps –
· In Photoshop open your PSD file and click on the Divine
· Define entire WordPress components in turns
· Upload your theme on web followed by specifying FTP parameters
From Photoshop to WordPress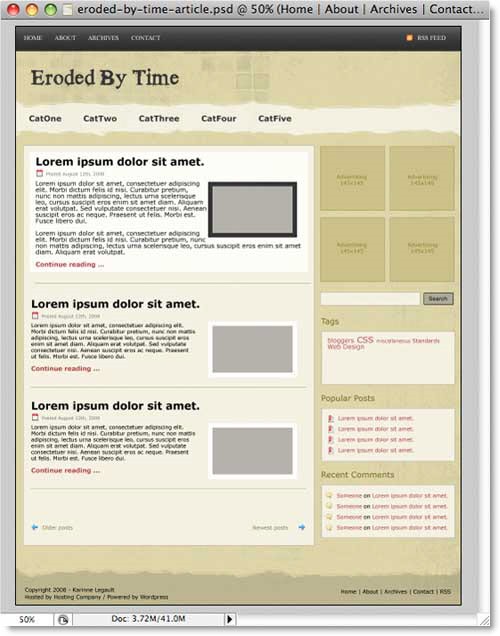 This WordPress tutorial is comprised of three distinct parts, first one is about creating a design in Photoshop, which in further employed in second part to create xhtml/css. The last part deals with customizing a WordPress Blog.
How to Develop a WordPress Theme with Scratch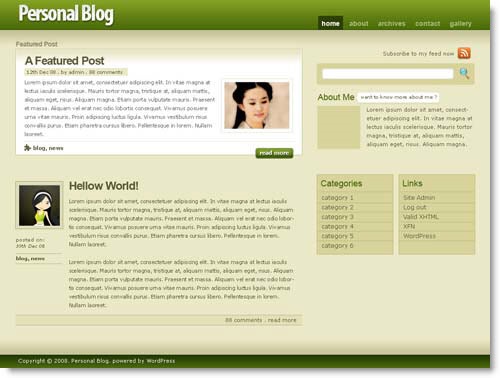 This PSD to WordPress Tutorial is available in three distinct parts, which deals with several topics including designing in Photoshop, slicing, structuring, coding in HTML and CSS and ultimately WordPress implementation.
WordPress Theme Design Tutorial with Source (PSD/xHTML/CSS/WordPress) Using Free Bloopress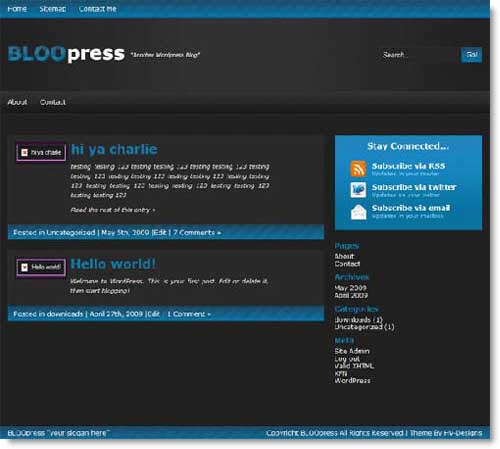 This WordPress tutorial is something different from other provided here in the post. It has been written in standpoint that you have built and coded as well as want to transform it as a WordPress theme.
PSD to CSS to WordPress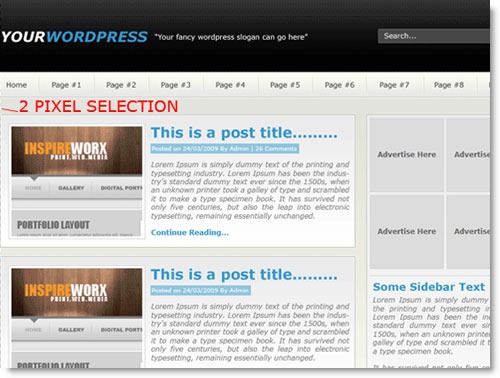 This is a complete guide to PSD to WordPress, which deals in detail about converting PSD into working CSS template and then lastly into WordPress.
PSD to WordPress Series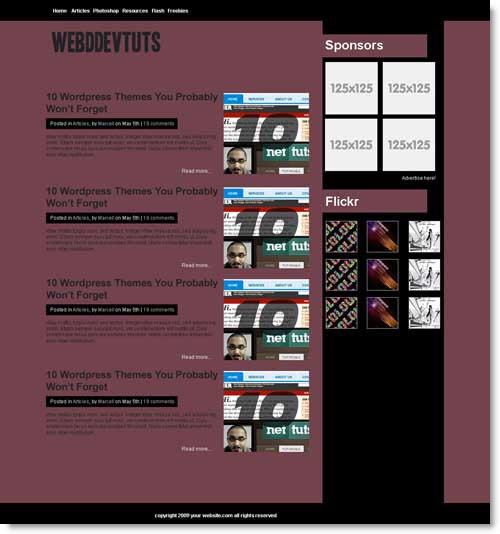 In the series of this PSD to WordPress guide you will get well-versed with designing Mockup in Photoshop and then code it into WordPress.
PSD to WordPress Theme Conversion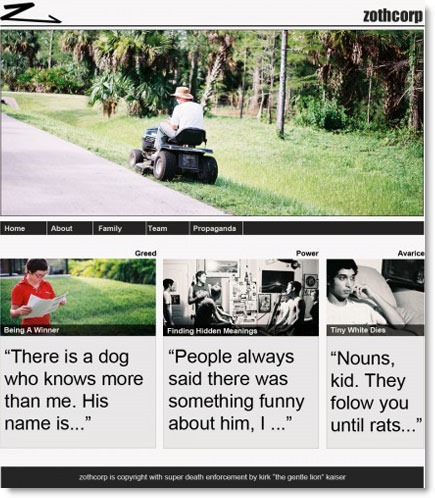 This PSD to WordPress theme tutorial provide a complete overview of WordPress theme how it works as well as make easy for you to design a template.
WordPress Theme Development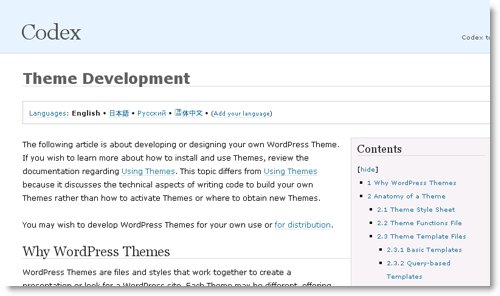 This is the official site of WordPress, which explain the secrets and entire aspects of WordPress theme designing.
Hopefully, in this post PSD to WordPress Conversion Tutorials: You Must Know About the above discussed PSD to WordPress conversion tutorial that deserve the capability to provide end point to the curiosity as well as ever-ending requisites of blogging aspirants and customers. Moreover, the above said tutorial not only imparts knowledge to deal with PSD to WordPress customization, theme/template development and integration but save tons of efforts and valuable time of WordPress professionals and expert at entire level.
Written by Guest Post: The author of this post is an expert professional who earned sound proficiency and expertise in all WordPress solution like PSD to WordPress Theme development/integration, Custom WordPress Development and many other aspects. By sharing blogs and article over different blogging portals he used to enjoy his passion of writing.