WordPress, with no doubt is considered as the only and only ultimate CMS to construct a blog amazingly. In addition to being an absolute blogging platform, WordPress also comes with some unique and utile features that make any site look appealing. However, there is one specific feature on WordPress that matters more with the appearance or look of the website. It is nothing but the way in which images and videos are shown-off. There are a lot number of WordPress plugins and extensions available on the market, which plays a vital role in building the structure of your website or blog.
WordPress Image Gallery

And we all know, the contribution of images in making a site look appealing and interesting. As individuals, we keenly concentrate over visually focused things rather than on the written works. When it comes to centering the attention of visitors, the first thing any blog needs to take into concern is the images which are displayed on it. The content and other factors falls only next to the images. A recent report said that websites which enfold enticing images are expected to have covered a greater traffic than those with less number of images.
Since it is all about dealing with ecommerce stores and sites, it is quite obvious that the site needs to be enriched up with photos and images of the various products. Hence, it becomes important to maintain these images in a gallery format. With a well efficient and capable photo gallery extension, you are able to achieve this. There are a plenty of WordPress image gallery plugins which are easy in installation and configuration. Having an independent image gallery extension serves you in a plenty of ways.
With a well-versed image gallery extension, you are able to create 'n' number of albums and photos in your gallery. Another best factor with these gallery plugins are it allows you to display albums under a specific widget. Album name, title and description can be added as per your wish. Almost all WordPress photo gallery extensions come with a Facebook share option in addition to the download link at the front end to allow visitors to download your site images. At the back end, there are options such as number of albums per row or column, width of thumbnail images, settings for special effects and much more.
Listed below are few of the image gallery plugins which are best in the industry.
Flickr Photo Album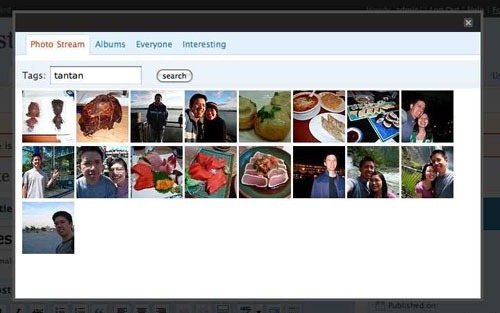 Flickr photo album stands versatile in its stand alone features and seems to be best in uploading photos. Having collaborated your WordPress site with Flickr account, the photos you add to flickr gets directly uploaded to your wordpress blog. It is also possible for you to have links to your WordPress photo album at the back end.
http://wordpress.org/extend/plugins/tantan-flickr/screenshots/
Mac Photo Gallery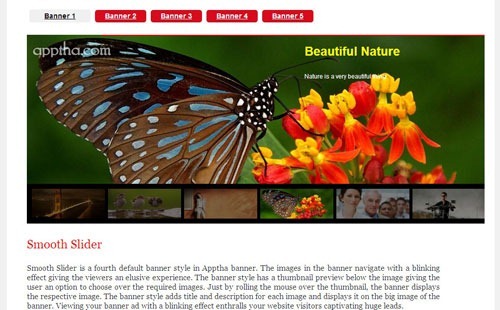 Apptha has developed this plugin exclusively with options for Facebook sharing, downloading, and commenting. The added advantage with this plugin is it shows of albums and images in a Mac dock effect.
http://www.apptha.com/category/extension/Wordpress/Mac-Photo-Gallery
NextGEN Gallery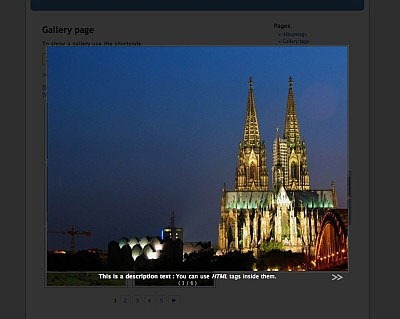 This plugin features a centralized gallery management. You are bale to view and manage galleries from a single location. Editing galleries, inserting and deleting images, reordering of images and resizing thumbnails are those features which can be done on a single step.
http://wordpress.org/extend/plugins/nextgen-gallery/screenshots/
PICA Photo Gallery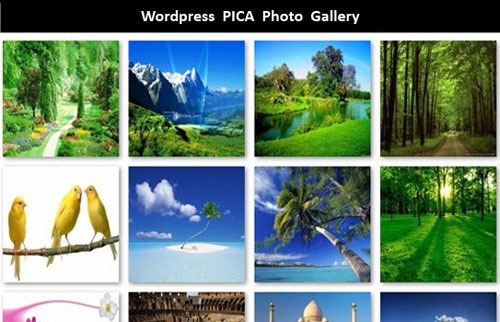 This photo gallery extension, which comes with a similar design as that of Picasa, lets you to add a large collection of multiple albums. It is easy to navigate from one photo to another. The plugin also comes with options for Twitter and Facebook shares. It is easy to view the images in a full screen slide show and can also be edited anytime.
http://www.apptha.com/category/extension/Wordpress/PICA-Photo-Gallery
There are a few WordPress image gallery plugins which come with multiple number of features and functionalities that make your blog look awesome.
Written by Kristen Hanna: Kristen Hanna is the author of this blog post who is a competent online writer. she is interested on various technology and marketing topics like social media, mobile commerce, ecommerce, magento and wordpress and so on. She is exploring and sharing the recent updates on Pinterest Clone and Social Login.