We often find ourselves stumbling upon memorable websites that are our main source of entertainment for a considerable amount of time. Sometimes the more interactive and intuitive the website is, the more personalised we feel it is. Below are a list of 10 websites that are definitely worth checking out and experiencing.
1. Mono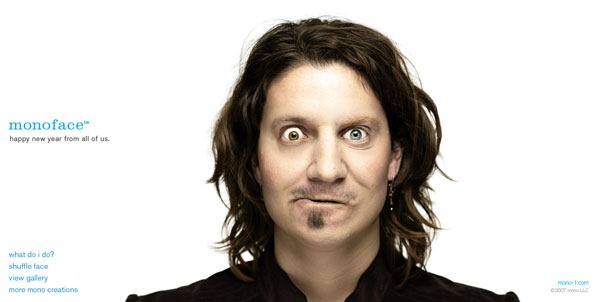 Warning…very addictive and humourous. The site allows you to click and interchange the parts of the face so as to come up with numerous hilarious facial expressions. By clicking on the eyes, mouth, nose and hair, you are spoilt for choice with an endless amount of funny faces.
2. Incredibox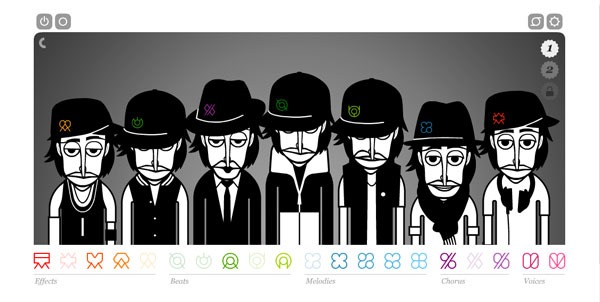 This website is genius. If you are into creating music, or even just have an appreciation for innovation, you must check this out. When entering the website, you are given an introduction to how the site works, and once you have reached the 'fun' stage, you are free to create your own piece of music according to the effects, beats, and melodies you choose. You are also able to record what you create and share it with others. It is a really interactive website that you will probably spend hours on it.
3. Cheeseandburger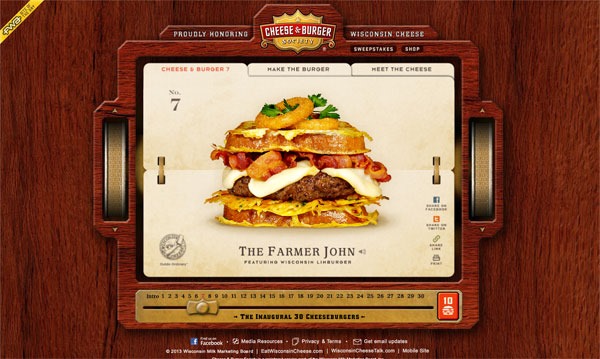 Who doesn't love cheese and burgers? Paired up with the voice of Joe, from Family Guy, this site is not just mouthwatering, but also engaging. With 30 different examples of burgers and recipes, there is definitely one burger that suits you and that you can perhaps try at home.
4. Every Last Drop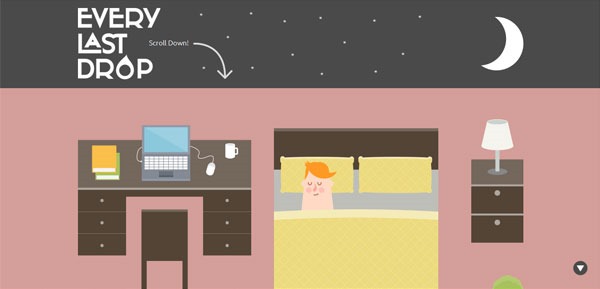 Often we are bombarded with informative websites that have words crammed in every corner. This site, on the other hand, lets the illustrations tell a story and explain the importance of saving water. As you scroll down, the story develops allowing you to experience the cute style of the site whilst also absorbing all the information.
5. Louis Vuitton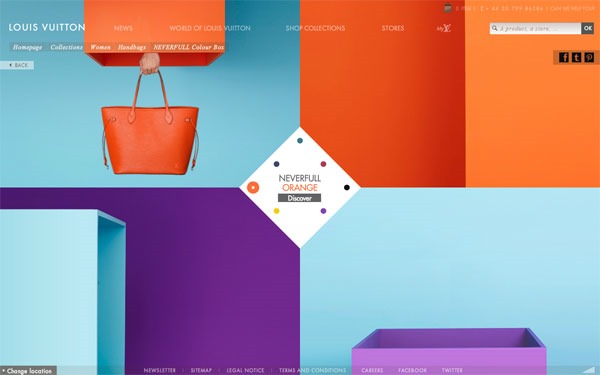 Some fashion sites tend to be somewhat dull and static. Louis Vuitton's website however is more unusual and unique in comparison to the average site. Whilst its bold colours may seem intriguing, it is its user experience that makes it stand out from the crowd.
6. Adobe Kuler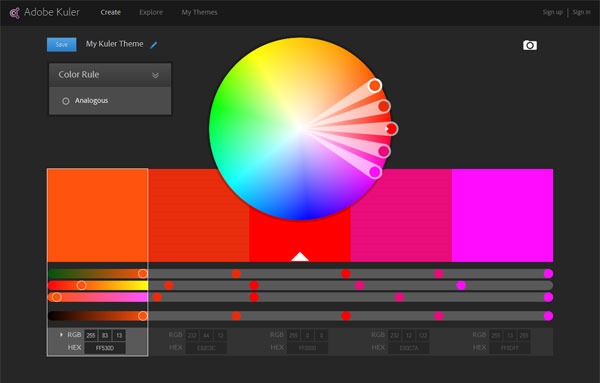 Creating your own personalised colour palette has never been more exciting. The Kuler site allows you to create and explore all the different themes possible. By signing in, you are also able to view previous searches and themes that you saved. Definitely a site for all designers to make note of.
7. Ahh – CocaCola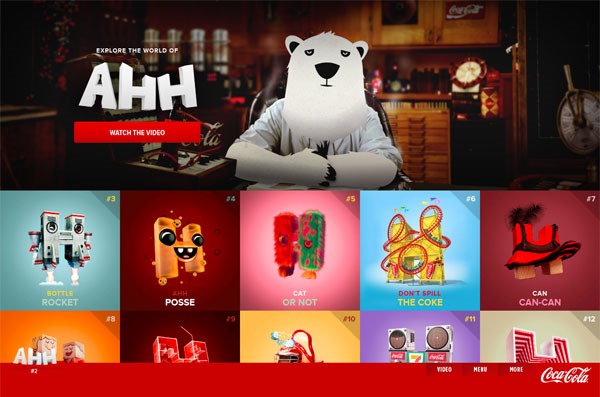 Coca Cola has always had such great branding and adverts that we all seem to remember. Now, not only have they spoilt us with an engaging website there is also the option to play games. By exploring the world of Ahh, game playing is just a click away.
8. Wonder-wall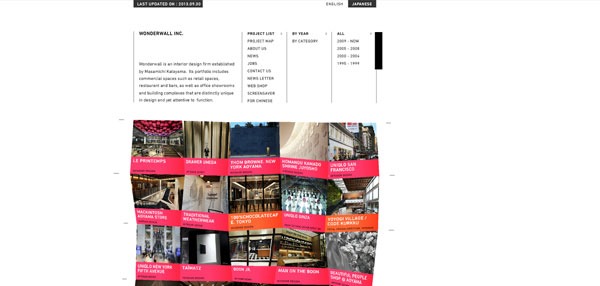 Have you ever been bored of viewing the same online portfolios time and time again? This interior design firm has taken it to the next level and designed their site in a way that allows the user to hover over their wall of projects. Reminiscent of the rubix cube, it is a clever way of spicing up the usual online portfolio in an engaging way.
9. Salt Films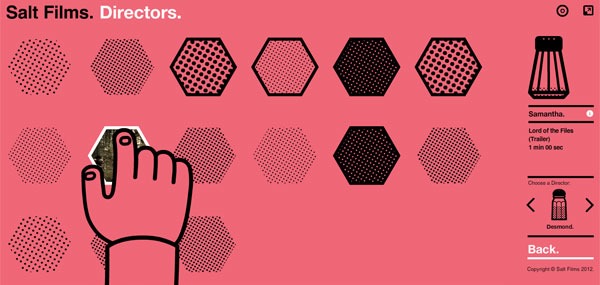 If you like cool and different, this is the site for you. Salt Films have pushed the boundaries and shown a new side to creativity. The hand mimics the movements made by the mouse and navigates through the site by shaking the different salt options.
10. McDonalds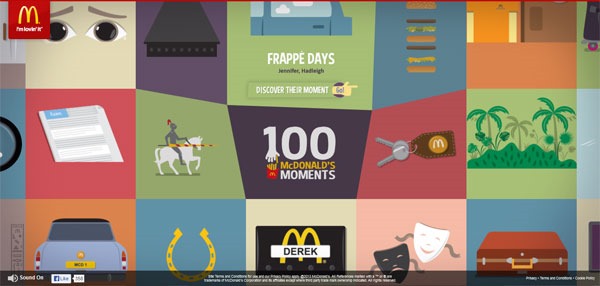 McDonalds are celebrating 100 of the UKs favourite McDonalds moments by showcasing them on their site through a visual grid. Each moment is interactive and tells a story, and as you hover over them, some even encourage you to play a short game. This is such a clever way of enhancing the brand and reminding customers why they love McDonalds.
The choices made within this article are those of The Pink Group, a graphic design agency in London
Written by Louise Harper