Engagement photo shot have come a long way from the days when couples used to match their cloths just to look nice. However, this tread has sailed away because nowadays couples are interested in themes that will or focus on their interests; Furthermore, they what to reflect their uniqueness as a couple which separates them from the rest.
Many years from now you would like to take a look at your photos. It is common to everybody if they would like their photos to not only be perfectly posed portrait, but it should reflect your life together. Some of the current trends are bold colors, unique ideas, and editorial-type sessions. This means that it is not a must for you to take photos with a matching jeans and white t-shirt.
In weddings
Engaging in photos, such as in weddings, photos play an important role in someone's life. In other words, they provide a mark in time as well as a reflection of the way you feel as you begin your life together. When a person is planning their wedding, photography is one of the things or one of the steps which people consider first.
Nowadays people engage in photography in a way that the settings and style will tell your personal life. In other words, gone are the days when couples used to sit down or stand stiffly beside one another. most of the couples have photos that were taken in the coffee shop where they met, their favorite restaurant or city, the home in which they live, or posed with their family and friends.
There are certain things that you should put into consideration when planning for good photos in your wedding. They are:-
Budget calculation: this simply means that you should calculate the budget you are ready to use/spend.
Save the date: it is good to book a date with a professional photographer who will take photos in your wedding
Book for different locations: in order for your photos to be unique and say more about your relationship, it is always to go to different sports to take photos.
Guest list manager: it is always good to capture all the moments and guests in your wedding. Therefore, through guest list management, you will know how to plan it.
This are the main things that will help you capture those great moments in your life in the wedding.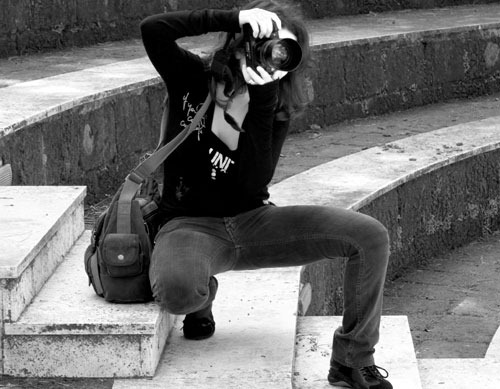 The top 3 engagement photography ideas:
1. Use a simple prop:
Using a simple and outstanding prop in a photo can really make the photo stand out. Giving one example will explain all. Imagine having a brightly colored balloon or colored flowers between a couple to create a simple and unique photo.
2. Use night shots:
Although this kind of shots requires a lot of skills and some know-how in taking photograph. Taking evening or night shots can really create a romantic mood. Imagine having a couple lounge together on a patio with the moon light behind them. This really adds the classic touch to an engagement photo which will really create a lovely picture that will stand the test of time. For you think that you are not that creative, then it would be a good idea for you to visit online photography galleries to views some of the photos.
3. Fun shots:
This is a great way for you to show that whole world that the two of you are much fun together and how playfully you both can to each other. For you to manage this, be creative and make sure the photos depict joy and laughter. For example, you may decide to have a water fight with one another using water guns. In other words, it is good to have any sort of childlike playfulness. This will create joyful pictures that everybody will love see.
Conclusion:
Don't be afraid to be unique and creative. Creativity comes with a lot of fun when you are taking photos of one another. All you have to do is ask yourself what is important to you or what is important in your life? Well it would be a great thing to capture all the wonderful and happy moments in your life. Remember, all the photos you shoot should reflect who you are and what you love no matter the locations or events.