In the past, artists had to rely solely on gallery sales, art fairs and good word of mouth to help them sell their pieces. Although this worked well for artists who gained a large fan base, it was extremely difficult for people who were still trying to break into the art world. Fortunately, the digital age has dramatically changed the way that people look for art. For example, it is now possible to sell a print to a buyer in another country who has never seen your work in person. In order to take advantage of this opportunity, however, you must fully embrace every aspect of online selling.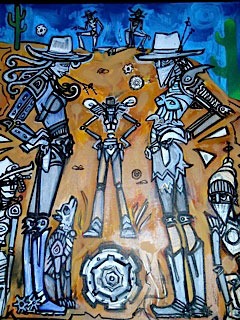 Custom-Framed Art Print Retail Sites
There are a variety of art print retail websites that feature work by creatives both classical and contemporary. This form of marketing is a great alternative to gallery representation for a lot of today's fine artists. Some contemporary young artists, such as Jennifer Goldberger, Dan Monteavaro, Jennifer Sanchez, and Erin Ashley to name a few, make most of their money off of the marketing of their art as custom-framed giclee (digitally printed canvas) reproductions.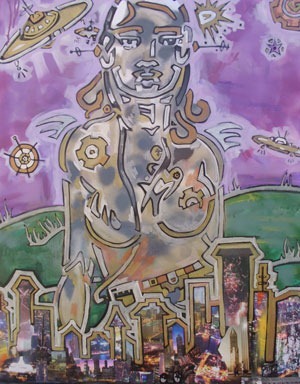 Print on Demand, Etsy, and Artist Websites
There are several websites available that will allow you to upload your art and offer prints for sale. These print on demand websites typically require a nominal annual fee, but they are much more cost-effective than keeping all of your photographs in print. As an added bonus, most of these sites will let consumers choose between traditional prints and canvas wraps, and they will also let the buyer add a frame and mat. The expense that is involved with framing and matting each piece is one of the major roadblocks that keep artists away from art fairs and other shows, so these online stores can provide you with the best way to make your work available to buyers.
Although print on demand websites can make your life a lot easier, you will not make as much money as you could by selling the pieces yourself. Etsy.com is a very popular website for artists, and you can grab the attention of art lovers around the world for only .20 per listing plus a small commission for each sale. Another way to connect with buyers without giving up any of your profit is to create your own website. However, even if you are not going to keep enough stock on hand to handle sales through your website, you should still have one, and make sure that it links to the print on demand store of your choice.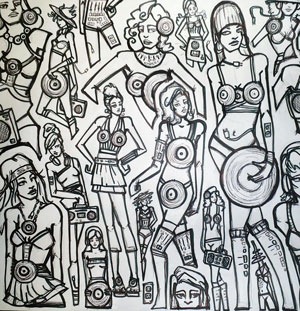 Taking Advantage of Social Media
Facebook is the most popular social networking site in the world, and you can easily reach out to the millions of art lovers who visit the site daily by creating a fan page for your art. Not only is this a great way to get new eyes on your pieces, but it can also easily generate additional income if you provide the link to your online shop. Although Facebook is definitely a prerequisite for increasing the amount of your online art sales, you should also consider creating accounts with Twitter, Pinterest and Google Plus as well.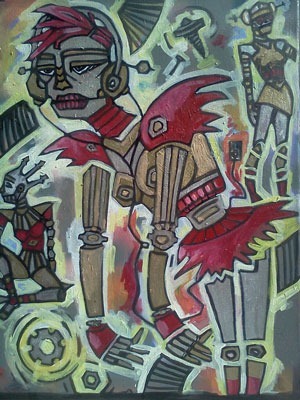 Other Aspects of the Digital Age
In addition to the opportunity to increase sales, the digital age has also given artists access to a wide range of tools, including Photoshop, that will let them enhance their pieces through digital manipulation. The possibilities are endless with the high resolution scanning and printing available today. Many artists make their main living by utilizing their creativity in the fields of graphic design or website creation on the side.
By taking the time to learn about all of your digital options, you can increase the number of pieces that you have to offer while also increasing your profit margin. In today's digitally driven world, even an artist working strictly in a traditional medium (oil paint, clay, pastels, etc.) could only stand to benefit from developing a web presence and an awareness of the possibilities of digital reproduction and manipulation.
Photo credit (art by the author)- http://www.flickr.com/photos/mollymollp/8173028512/
Writen Molly Pearce: Molly Pearce is a freelance artist and writer who is always looking for ways that the world of technology can improve her art career. Artismo is an online source for custom-framed artwork that supports a great variety of 2d artists, global, classical, and modern by bringing their work to the masses at affordable prices. The site features prints from contemporary creatives, such asJennifer Goldberger, Erin Ashley, Alicia Ludwig, and Jason Higby, working in a variety of mediums.