Landscape photography is one of the most popular types of photography, since there is no need to prepare the environment, studio or model. It is especially true, if you are traveling a lot or just living in a picturesque area with mountains, lakes, waterfalls, rivers and so on around. But residing in such an area is not everything you need: landscape photography is more of a preparation and luck. So, if you are going to make some fascinating shots of wild nature, I have some useful tips to share and help you create really amazing photos.
1. Preparation
When photographing nature you have to be prepared for everything, and I'm not talking about weather conditions only. The first thing you'll need in your trips is waterproof clothing, such as: vest, gloves, hat (will help in both sunny and stormy weather) and boots. The second most important thing is a fully waterproof bag for you gear. It has to be comfortable (with easy access to a camera), have enough space for all your equipment and be not too large. The things that you'll need also: a compass, a map (GPS) of the area and a flask with hot drinks. The next step in preparation is learning your destination area. The information needed to be researched: how photogenic is the place this time of the year, when is a peak of a tourist season (less interference is better) and times of sunrise, sunset, moonrise, etc.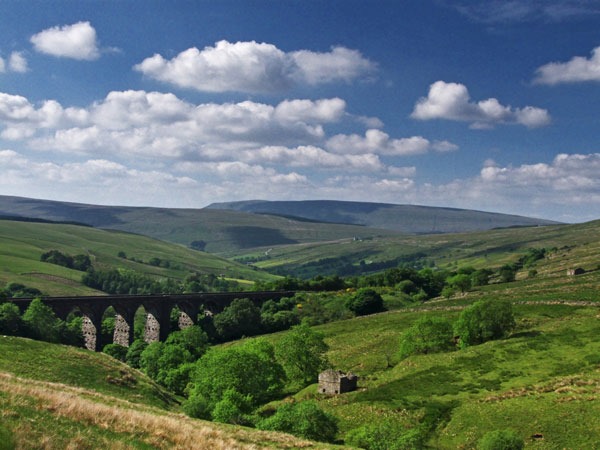 2. Gear
The first rule here is to take only the equipment you really need – you probably don't want to carry a lot when walking a few miles. Anyway, the most important part (after the camera itself) of your gear is a lens. The best option will be a wide-angle (35 mm or above) one. If you have enough space you can pickup a totally different macro lens as well. The best will be 60-105 mm, but if you wish to get some really great pictures you could use tele lenses, though they are quite bulky and heavy. The next important thing is a tripod, since you'll make most of the shots in a low light, what will result in too slow shutter speeds to hand-hold the camera. The tripod is also useful when you have to make multiple shots with different exposures (for instance on the sunrise). What I personally prefer to use also are filters. Some photographers tend not to use them anymore, relying only on camera features and post processing. It's up to you, but I'm using neutral density and graduated neutral density filters. The first one is fully dark to reduce possible shutter speed. The second one is partially dark and partially clear, I'm using it to balance the difference between the sky and the ground.
3. Composition
To create the perfect shot you have to find the perfect place. The best time to walk around and search for it is noon, when the sun is too strong to make photos. This will help you imagine your compositions beforehand and don't waste your time in future. Even after you have found the right place, you have to think about the composition, i.e. find the right angle, light direction and objects. Sounds easy, but it is actually one of the toughest parts of the process. There are virtually no rules here: some photographers tend to make the images as simple as they can be, some try to include many objects to disperse the view. Just stick to your own vision, since creating your style is much better, than using someone's ideas.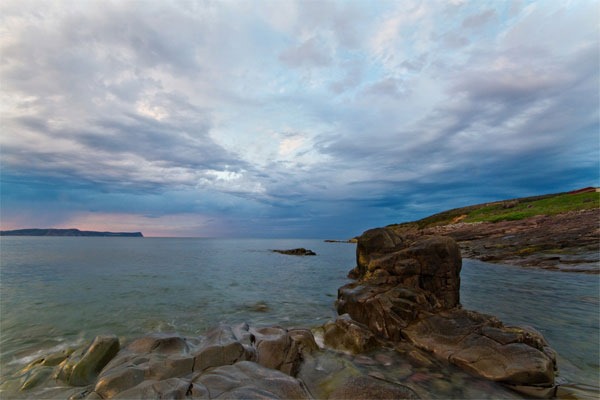 4. Lighting
Choosing the lighting is the essential part of every photographer's work. In landscape photography, light is divided into three types: side, front and back. Depending on the composition you create, you can use the appropriate one, though the side lighting is usually thought to produce the best results. It is widely accepted, that the side lighting creates the perfect contrast between light and shadow. However, the best idea will be to try different lighting types, since there are compositions that will look brighter in direct light.
Photographing wild nature and landscapes needs a lot of preparation work done. Even if the area is familiar to you, you still need to find the best spots and create a composition. But don't let these possible difficulties turn you away – landscape photography is a rewarding action. Just try to think out-of-the-box and you'll be impressed by final results! I'd like to hear your ideas on the subject – please leave your comments below.
Written by Winston Mathews: a photographer and friend of www.smithphoto.com – a widely-known photo studio, located in Houston, Texas with the primary focus on drink and food photography. Look through their fascinating portfolio at http://www.smithphoto.com/folios/food-beverage/.